How Photography Can Make You a Happier and Healthier Person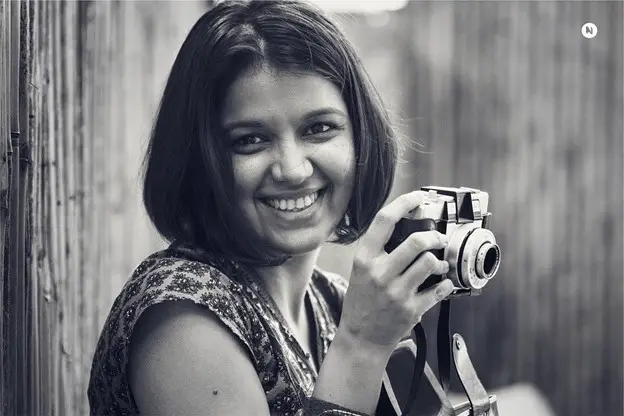 In today's fast-paced and technology-driven world, it's important to have hobbies and creative pursuits that allow us to disconnect and find peace. According to findings on Medical News Today, having creative outlets can help people process trauma, express themselves positively, and even carve out their own identity. Others like to paint and write, while some enjoy dancing or even cooking.
Another hobby you can explore is photography. You may think that using a gadget to relax and improve your health seems counterintuitive, but cameras can truly enhance your life and make you an overall happier person.
Below, we enumerate a few reasons and some tips to get started.
It gets you in a flow state
Have you ever felt so immersed in a task that all concept of time seems to disappear? During these moments, you are fully present and able to experience complete bliss. Scientifically, the BBC defines this phenomenon as a "flow state." This can be achieved through several ways — be it while you're working, learning, or playing a sport. You can do this through creative activities like photography, too. From selecting the perfect setting, to getting to know new angles to tell a different story — the entire photography process calls for your full attention. You may not realize it, but this is flow in action. Not only does it make you happier, but it also helps you do your best creative work.
It helps you meet like-minded people
Social isolation and anxiety is a real issue that affects 5 million adults in America. It can be hard to meet new friends and build meaningful connections as we get older. Fortunately, photography can be a social activity, too. Through photography, you can easily meet new people ⁠— whether it's by joining a local photography group or getting hired by a like-minded client. As you find camaraderie with people with the same interests and passion for photography, you can keep loneliness and social anxiety at bay.
It helps you appreciate the little things
Like we said, life nowadays is fast-paced and it can be easy to let important moments pass us by. Through photography, you get to find joy in the seemingly mundane. Whether you're taking portraits of a loved one, snapping pictures of your childhood home, or capturing flowers blooming — you'll be pushed to slow down and appreciate the finer details.
It allows you to express your creative self
Unleashing your creativity and expressing your thoughts and emotions through art is a freeing and joyful experience. Photography is one of those art mediums that doesn't necessarily require innate talent, unlike drawing or sculpting. Plus, it's easy to pick up and won't ask you to invest too much of your time to learn the basics. The Pacific Standard Magazine notes that by engaging in creative activities like photography, you can cultivate positive psychological development in yourself and become a happier person. If you are absolutely new to photography and can't figure out where to start, you can visit the Weedit.Photos website with an abundance of info about this activity.
Getting started with photography
Another great thing about photography is you don't need expensive equipment to get started; you can even just use any point-and-shoot camera or your smartphone. However, if you want to take your craft seriously (and perhaps even make a career out of it), then investing in a DSLR or mirrorless camera can help you out. What's more, the cameras showcased on Adorama represent how there are several options for every budget. For example, the Nikon D3500 already comes with a kit lens at a very affordable price. You can use these to take professional-looking photos. If you want something more compact, the Olympus OM-D E-M10 Mark IV is a small, mirrorless camera that allows you to take simple, but stunning, photos. Choose the camera that feels most comfortable to you.
Of course, it also pays to educate yourself on the basics of photography. As you'll see in the photography books on Creative Boom, you can easily learn the basics through such resources. For starters, check out titles like Scot Kelby's The Digital Photography Book Volume 2 or Joe McNally's The Hot Shoe Diaries. If you prefer to study online, you've got tons of free options on YouTube, too.
Indeed, photography is a hobby that can definitely add value to your life and cultivate your creativity. For more inspiring and motivating insights, be sure to read our post '138 Life is Beautiful Quotes with Beautiful Images'.
Moving to Tennessee? Here's What You Need to Know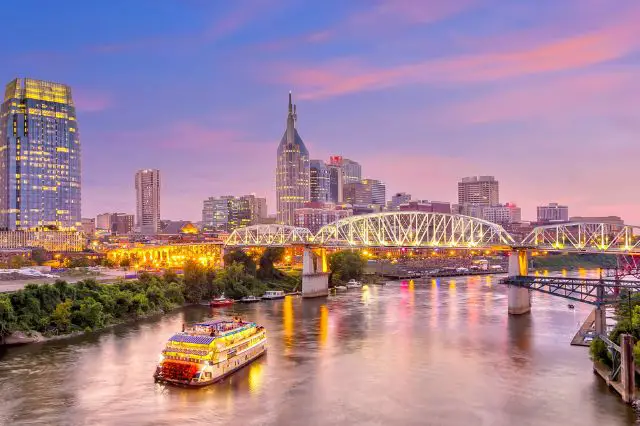 So, you're planning on moving to Tennessee? You're probably very excited to start afresh in this popular Southern state, but you might also be wondering what to expect.
Moving to a new state isn't as simple as relocating to a nearby town in the same state. Each state has unique laws, social norms, and dialects, and this adds several layers of complexity to an interstate move.
What You Need to Know When Relocating to Tennessee
It's important to do plenty of research before you make your move to Tennessee so that you know what to expect when you arrive in your new home. To help make things a little easier and less stressful for you, here are the most important things that you need to know when moving to Tennessee.
Finding a property
The property market in Tennessee is thriving, and, while this means there are plenty of amazing properties available in the state, it also means there is more competition.
Make sure to use reliable sources when searching for a suitable property. You can find any property for sale in Tennessee here, and you'll be able to choose from a range of housing, including apartments and large homes.
Once you've found the perfect property for your needs, place an offer as soon as you've made your decision. Hesitation and delays could result in you losing your dream house to another buyer!
If you're renting a property, expect to pay between $649 and $1136 a month for a standard two-bedroom apartment and a little less for a small apartment. You'll pay an average of $1182 a month for a four-bedroom house.
Taxes
When you become a resident of Tennessee, you won't be expected to pay tax on the income that you have earned from salaries and wages in the state. However, if you have invested in stocks, you'll be expected to pay taxes on bonds and dividends.
The property taxes in Tennessee are relatively low compared to the national average. You'll pay less tax on your own property as well as any additional properties that you rent out to tenants. This enables you to save money, no matter what your job or your age.
Festival and events
Tennessee is known for its extensive range of festivals, music events, and art shows. It's the perfect place to live if you love entertainment!
If large festivals aren't your thing, there are lots of small music venues and quirky bars to enjoy in your spare time. You won't be short on exciting things to do, regardless of which town or city you live in or visit.
Traffic
Because of the growing population in Tennessee, traffic can be heavy. Sadly, there's no getting around this, and it's something that you'll need to prepare for if you're moving from a quieter location.
Traffic can be particularly bad around large cities like Memphis and Nashville because the population density is larger in these areas. Plus, thousands of people commute into the city every day for work, adding to congestion on the roads.
Avoid traveling at peak work traffic times if possible! Make sure to always give yourself plenty of time to get to your destinations if you need to travel into large cities.
What to Be Aware of While Purchasing a THC-O Vape Pen Online?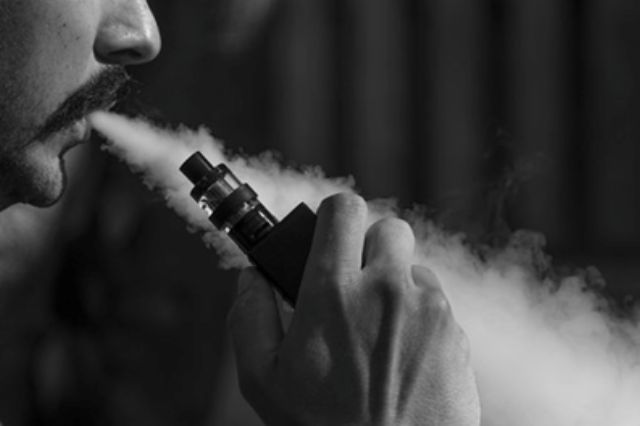 The THC-O Vape Pen is a revolutionary device that provides users a convenient and seamless way to experience the best of cannabis. This rechargeable product is designed to deliver thick clouds of flavorful vapor that carry the full range of terpenes and cannabinoids found in cannabis plants. Boasting an ultra-portable design, it fits perfectly in any pocket or purse, making it perfect for vaping on the go. The THC-O Vape Pen also offers versatility with its variable voltage adjustment feature, allowing users to customize their experience to match their needs perfectly. With its discreet nature, ease of use, and customizable features, the THC-O Vape Pen is one of the most effective ways for adult consumers to explore the world of cannabis.
Why Do People Prefer to Buy THC-O Vape Pens Online?
Buying THC-O vape pens online has become popular due to their convenience, selection, and affordability. Shopping online allows customers to easily compare products and prices across different vendors and make an informed decision quickly. Furthermore, a more comprehensive selection of items is available online than in a local store, including hard-to-find products like flavored cartridges and disposable pens. This makes it convenient for people to find what they want at a competitive price. All these advantages combined make online shopping appealing for those looking to buy vape pens with THC-O efficiently and cost-effectively.
6 Things to Be Aware of While Purchasing a THC-O Vape Pen Online
1. Price
Price should not be overlooked when shopping for THC-O Vape Pens online as it is an essential factor in purchasing. Careful attention should be paid to the cost of the device and any additional supplies or cartridges that one might need, along with understanding all applicable taxes and fees associated with the purchase to determine total costs accurately. It is always a great idea to shop around and compare prices from a few different suppliers before making final choices to get the best deal and ensure you get quality products for your money. Knowing and understanding pricing upfront can help make for a smoother shopping experience when seeking a THC-O Vape Pen online.
2. Quality
When purchasing a THC-O vape pen online, it is essential to be mindful of the quality of the product you are getting. Ensure you buy from trusted sources which offer reliable products backed by solid customer support. Check product reviews and go through safety information carefully before investing in one. It's also essential to look for a device with updated features for efficient usage, such as variable voltage levels and temperature settings. Don't forget to check if the source offers various flavors, strengths, styles, and ingredients for your vaping needs. All these are integral aspects of purchasing a vape pen online so consider them when making your decision.
3. Variety
Variety is a significant factor when shopping for a THC-O vaporizer online. There are many different kinds, ranging from pen-style devices to more extensive box mods and even a variety of refillable cartridges. Knowing the right kind of device for your needs can make all the difference between enjoying your vaping experience and being frustrated with it. Whether you're looking for higher wattage power output or just a simple button-triggered pen, there's sure to be something out there that fits your criteria. With so many choices available, it's essential to research various features and specs before making any purchase. By doing so, you'll be able to get the correct type of device for yourself – ensuring a smooth and enjoyable vaping experience every time.
4. Company's Reputation
When shopping for a THC-O vape pen online, It's essential to know that the company you're purchasing from has a good reputation. A quality brand will provide customer service, quality control, and product assurance backed by reliable research and testing. Look for reviews and feedback from other customers regarding their experience with the brand or product. Understanding the components of the purchased product will ensure users know exactly what they're consuming, as details vary by brand. Quality also matters because it determines how long your THC-O vape pen will last and if it is safe to use. This information will help increase confidence when selecting a trustworthy THC-O vape pen online.
5. Secure Payment Options
Purchasing a THC-O vape pen online can be a great way to save time and effort in finding the right product for your needs. However, ensuring that your payment information is secure when making an online purchase is necessary. Secure payment options are essential in any transaction, as they protect your financial details from being mishandled or accessed by malicious actors. Any legitimate seller should offer multiple payment methods like credit cards, e-wallet transfers, and cryptocurrency. For added protection, suitable security protocols – such as encryption and multi-factor authentication – should be enabled for each transaction. In this manner, you can ensure that your data remains safe and have a secure purchasing experience with no hassle or unexpected fees.
6. Return Policy
Understanding the return policy of any product is essential when buying online, especially with complex and specialized items like a THC-O vape pen. It can be challenging to tell if an item will work as expected without trying it first, so understanding the return policies offered by the seller is essential. Many reputable sellers have a return policy that allows customers to request a refund or exchange if the product does not meet their expectations. Asking questions and researching the item and the seller before purchasing is vital in avoiding disappointment and getting the best possible experience.
Conclusion
In conclusion, purchasing a THC-O Vape Pen is one way to enjoy cannabis while keeping it discreet. Not only are they discrete and stylish, but they also offer a safer alternative to smoking. Additionally, since it runs on cartridges, buying and replacing them is relatively easy. It is essential, however, to be aware of the product you are buying and "how do vape cartridges work." This includes understanding what type of intake systems the cartridge uses, such as direct inhalation or button activation, which can both potentially affect the taste and efficiency of the product. Ultimately, having an idea about the working of vape carts can be beneficial when considering purchasing a THC-O Vape Pen so that you can make an informed decision regarding the best option for your needs.
Why Is CBD Vape Pen a Great Gift for a Vaper on Their Birthday?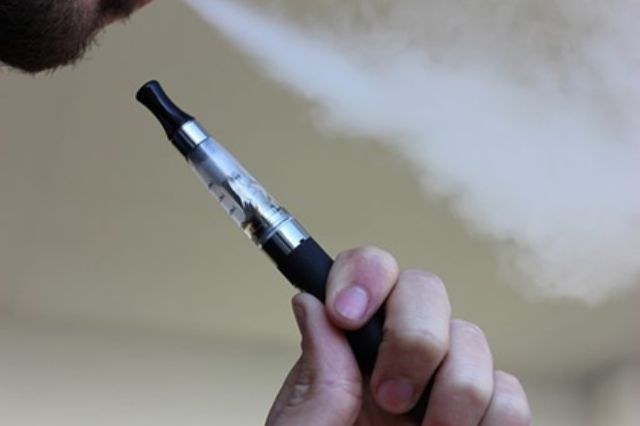 A vape pen is a portable device that vaporizes cannabis oil and delivers it to the user's mouthpiece. The vaping user inhales the vapor produced by the vape pen. A vape pen has many advantages over other methods of consuming cannabis. For instance, it is easier to use than other forms of consumption, such as smoking or edibles, because of its portability and convenience. A vape pen also provides users with a more discreet way of consuming cannabis because it does not produce smoke or odor like traditional methods.
In addition, using a CBD vape pen will not get you high because it does not contain THC or other psychoactive ingredients found in marijuana. It contains only CBD, which has been shown to have numerous health benefits, including pain relief, anxiety relief, stress relief, and nausea relief.
5 Reasons CBD Vape Pen Is a Great Gift for a Vaper on Their Birthday
These vape pens are an excellent way to show your friends you care
If you are looking to give a great gift to someone special, then the CBD vape pen is a great way to show your vaper friends you care. The first and foremost thing that comes to mind when we think of giving gifts is usually something nice and valuable. These vape pens are no exception. It will be an excellent gift for any vaper on their birthday or other occasions.
There are many different types of CBD vape pens available on the market today. Each has unique features and benefits, so choosing one that suits your needs and those of the person you are buying it for is essential. If you have never used Cannabidiol before, it is best to start with a small amount and see how it works before going all out with an entire bottle or jar of oil.
It has many health benefits that your friends will appreciate
A CBD vape pen is a perfect gift for your friends who are vapers. It has many health benefits that your friends will appreciate if you gift it to your vaper friends on their birthday or any other occasion.
CBD vape pen is a very safe device. You don't have to worry about inhaling any harmful substances from the ingredients used in this device. It's 100% natural, and it doesn't cause any harm to your body or your health.
Moreover, these vape pens are very easy to use and operate. You don't need technical expertise to operate this device, as its operation is simple.
Vape pens are a fun and discreet way to consume CBD
Vape pens are a fun and discreet way to consume CBD; thus, it is a great idea to give them to your vaper friends on their birthday. If you're seeking the perfect gift for your friend who loves vaping and Cannabidiol products, consider giving them a vape pen. Vape pens are available in many shapes and sizes, so you can find something special for every vaper.
Vape pens are easy to use, so they're great for beginners who want to try Cannabidiol before committing to a more extensive product like an e-cig or vaporizer. They're also small enough that they won't take up too much space in your pocket or purse when you're out and about.
Gifting CBD vape pens is a unique and memorable gift idea
CBD vape pens are the best option if you are seeking the perfect gift to give a vaper friend on their birthday. The Cannabidiol vape pen kits and oil cartridges can be delivered right to your doorstep so that you can surprise them with a gift they will enjoy for years to come.
Gifting CBD vape pens is a great idea because it allows you to get creative without spending too much money on something that might not be used much or at all. When you give someone a vape pen, they will appreciate the thoughtfulness behind it and know that you care about what they need.
There are many different types of CBD vape pens available on the market today. Some vape pens have different settings to adjust how much vapor you want to inhale at once or how long you want to hold your breath before exhaling again. This is especially helpful for people with asthma or other breathing problems because it gives them control over their experience every time they use it.
CBD vape pens come in a variety of flavors
CBD vape pens are available in a variety of flavors. Thus, it can be an excellent idea to give it to a vaper on their birthday. This way, you can show your support and love for the person who loves vaping. They will undoubtedly be able to choose from a wide range of flavors. This makes it easy for them to find the flavor they like the most.
These vape pens have been shown to help with inflammation, pain, anxiety, and depression. It might aid in helping people stop smoking cigarettes and tobacco products. Therefore, if you want to help someone stop smoking or even reduce their consumption of tobacco products, then this is an excellent gift for them!
Conclusion
A CBD vape pen is the best birthday gift you can give someone who loves vaping. These pens offer various doses of CBD and THC, so you can choose the right product for your friend or family member. These vape pens are an easy and convenient way to vape, and it's a great way to get into the world of vaping.
You may even wonder, How Does CBD Vape Make You Feel? Vaping is taking control of your vaping experience. What you put in your body will reflect how you feel when using it. There are many different types of CBD vape pens on the market today, so it's crucial that you find one that works for you.