500+ Best Instagram Captions for Selfies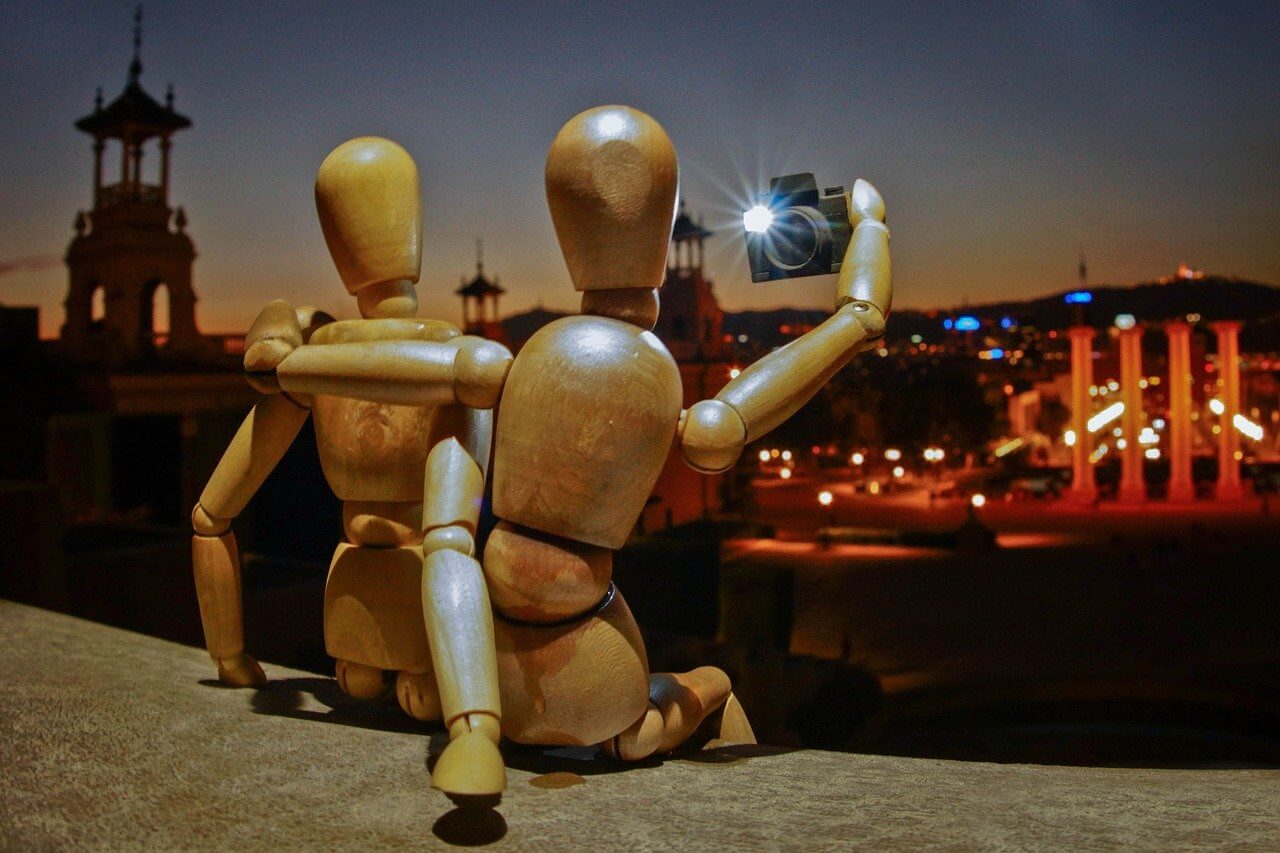 In this post we cover 500+ selfie captions and quotes for Instagram selfies.
Do you ever post a selfie but have a hard time when it comes to captioning it? We all have been there when after a selfie marathon; you can't pick a selfie, let alone a selfie caption!
The most trending selfie captions are perfect for giving a message on how you are feeling or thought through it. Selfies are not something of the modern era but have been around since the camera came into existence!
We live in a time where social media is everything, and people rely on it to stay connected and close to each other. Captioning your pictures is important because it says a lot about you, that is why we bring you these funny, cute selfie captions for Instagram.
If you are having a hard time picking a selfie caption for social network sharing, these selfie captions and quotes collection can be of great help!
Dig in to pick the most suitable selfie captions and quotes for your upfront photos!
Best Caption for Selfies
Take pride in your beauty and looks. Never give up on getting better to achieve your dreams! Get inspired by best caption for selfie below and inspire others around you too!
Smile a little more, regret a little less.
I wake up every day with a smile on my face.
Life is like a box of chocolates; sometimes you just dig out the good center parts and leave all the undesirable rest to waste.
Life is better when you're laughing.
I was born to shine.
Be yourself–everyone else is taken.
Every path has obstacles, but it is up to you to continue to smile and walk that path.
If you can dream it, you can do it.
The smallest change can make the biggest difference.
The world is full of magic things, patiently waiting for our senses to grow sharper. –W.B. Yeats
We are all a mess, but it's how we keep it together that makes us beautiful.
Lighten up, just enjoy life. Smile more, laugh more, and don't get so worked up about things.
Starry eyes sparkin' up my darkest night.
Keep smiling because life is a beautiful thing and there's so much to smile about.
Beauty attracts the eye, but personality captures the heart.
Stress less and enjoy the best.
It might feel like the end, but it's really a new beginning.
Suddenly someone amazing comes all along! Here I am.
A good selfie is when you successfully capture the feeling of that very moment!
Every day is a second chance.
Happiness is..a perfect selfie in just one click.
I just bought a brand new phone just to click selfies.
Never let anyone treat you like you're ordinary.
Very little is needed to make a happy life; it is all within yourself, in your way of thinking.
I'm the one that's got to die when it's time for me to die, so let me live my life the way I want to.
Be you, do you, for you.
People will judge you no matter what, so you might as well do what you want you to.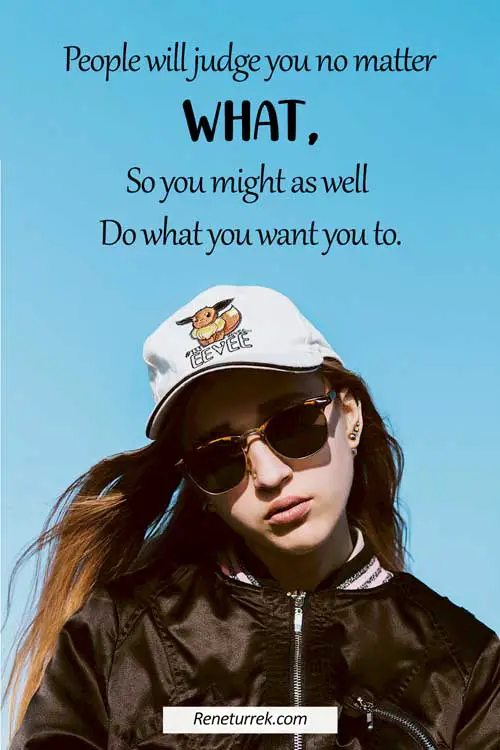 Funny Selfie Captions
Make someone laugh! You can upload a funny faced selfie with a funny selfie captions.
We all really like people on Instagram or Facebook who make subtle jokes under their selfies. I'll be honest here, I have tried to come up with such funny selfie captions but failed.
These funny selfie quotes are on point for funny moments when you cannot come up with a serious caption.
The ugly selfie you deleted is the real you. Accept it.
Vanity is the new trend.
Just a pic of me being an idiot.
Don't let your eyes be blinded by my handsomeness.
But first, let me take 40 selfies until choosing one that actually works
50% Savage. 50% Sweetness
Don't mind me. I'm just flexing
Laughing under the clouds.
You won't see another selfie like this from me for another seven months.
I'm not high maintenance, you're just low effort.
When the roots are deep there are no reasons to fear the wind.
I may not have a six-pack, but I like to think of myself as sexy in my own way.
Going to bed early. Not going to a party. Not leaving my house. My childhood punishments has become my adult goals.
Sending my selfie to NASA, because I'm a star.
I am not taking a selfie, I am just checking my camera quality.
Don't let your eyes be blinded by my handsomeness.
People say nothing is impossible, but I do nothing every day. –A. A. Milne
I'm not lazy, I'm on energy-saving mode.
You may say I'm a dreamer, but I'm not the only one.
You never know what you have until you have cleaned your house.
Just another manic Monday.
My skin and bones have seen better days.
Maybe she's born with it, maybe it's an Instagram filter.
Sure, I do marathons. On Netflix.
If you can't remember my name, just say, 'chocolate' and I'll turn around.
Kanye attitude with drake feelings.
I want to shake my leg on this track.
I want an ark, not a person.
Be a pineapple: stand tall, wear a crown, and be sweet on the inside.
One chance you have to say something pleasant.
Embedded self-important stuff in me.
Say cheese…sticks.
Sending my selfie to NASA, because I'm a star.
That annoying moment when you take a selfie, and your hair looks perfect but your face looks horrific.
What do you think of the view?
Ice cream is cheaper than therapy.
I'm not lazy. I'm on energy-saving mode.
Proof that I do selfies better than you. 
A selfie a day keeps the doctor away.
You just can't spell awesome without me.
They say nobody's perfect. Guess what? I'm nobody.
My hair is the crown I never take off.
Short Captions for Selfies
In this fast trek era, hardly anyone has enough time to go through long captions with hidden meanings. If you aim to show the world what you are in one shot, try one of the short captions for selfies from below!
The more brief a caption is, the more striking it looks under photos. These short captions for selfies are also full of motivation and inspiration for you to who you are. Life is short, and it is important to live it to the fullest!
Try short captioning your pictures which doesn't point out the obvious. Keep people guessing.
Hope is the heartbeat of the soul.
Risking is better than regretting.
Last night was a blue
As beautiful on the inside as I am on the outside.
Make them stop and stare.
This reality is a beautiful illusion.
Be a stiletto in a room full of flats.
You know you are on the right path when the crowd increases.
Be like a sea, wild, free, and beautiful.
Warning – You might fall in love with me.
Mentally at the beach.
But first, let me take a selfie.
Start somewhere.
Decluttering my life like Marie Kondo.
I woke up like this.
Better an Oops, than a what if.
There's no 'we' in fries.
Why chase you when I'm the catch.
All you need is love.
Selfie lord alert!
Selfie, selfie, on the wall, who's the fairest of them all?
Stay hungry. Stay foolish.
I'm sexy and I know it.
No pain, no gain.
Be true to yourself.
The future is bright.
Time for Changes.
There's no place like home.
Let life surprise you.
Aspire to Inspire before we expire.
OMG, look at my selfie.
If you got eyes, look at me now.
Love your enemies.
I don't take selfies all the time, just every day.
Cold Days, Warm Hearts.
I'm the girl you'll never be.
Straightening my hair.
Makeup magnifies the beauty that already exists.
Don't copy my style of taking Selfies.
A sass a day keeps the basics away
When daydreams become reality.
Shoutout to myself because I'm lit.
The little things in life matter.
Then give yourself the highest of fives!
Eat, tan, sleep, repeat.
It's not a phase mom, it's who I am.
Keep your heels, head, and standards high.
Cinderella never asked for a prince.
Coffee and confidence.
No matter how you feel, get up, dress up, show up, and never give up.
I am a Friday girl in a Monday world.
Tripping on skies, sippin' waterfalls.
Be you. Do you. For you.
Just wing it: life, eyeliner, everything.
Beauty without expression is boring.
But first, let me take a selfie.
Life is the flower for which love is the honey. – Victor Hugo
Don't tell people your plans. Show them your results.
Life is the journey, and only you hold the key.
Do what makes you shine.
Be young, be dope, be proud. – Lana Del Rey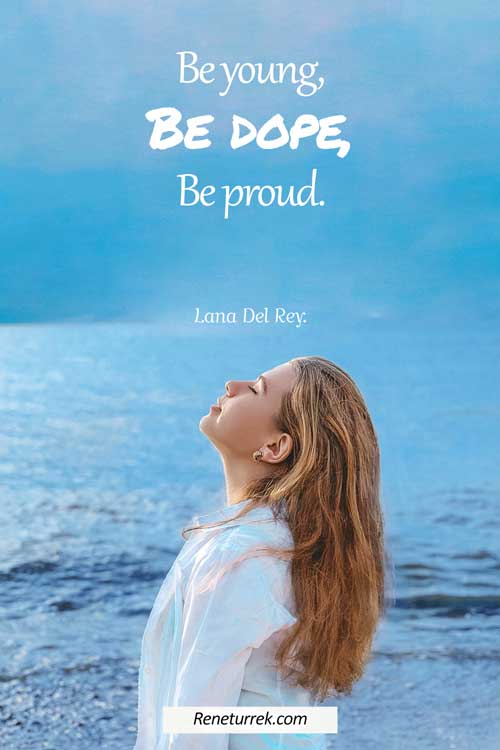 Instagram Captions for Selfies
While a picture can tell a thousand words, words can enhance a picture by telling a story. Similarly, Instagram captions for selfies can help complete your Instagram post, check the Instagram captions for selfies below and take the most loved one.
Dream big and dare to fail.
Keep your best wishes close to your heart and see what happens.
Beauty begins the moment you decide to be yourself.
Some past memories bring a smile to you. And this is surely one of it.
Share your smile with the world. It's a symbol of friendship and peace.
I been drinking coffee and I've been eating healthy. –Ariana Grande
You never know what you have until you have cleaned your house.
If you're crazy enough to believe you can change the world, you probably can.
Morning coffee, because anything else is worthless.
It is not how much we have, but how much we enjoy, that makes happiness.
Be a cupcake in a world of muffins.
May your coffee be hot and your eyeliner even.
Just because you're awake doesn't mean you should stop dreaming.
Life is like photography, we develop from negatives.
I just want someone to look at me the way I look at food.
My favorite part of this outfit is the invisible crown.
Early to bed and early to rise just means you weren't invited to the party.
You got that James Dean daydream look in your eye, and I got that red lip, classic thing that you like.
Life is not always black and white, it's a million shades of grey.
A little contour and a lot of confidence.
Never give up on your hair! It's the next thing people notice after your smile.
Happiness is meeting an old friend after a long time and feeling that nothing has changed.
Blessed, well-dressed, and totally stressed.
You will end up really disappointed if you think people will do for you as you do for them. Not everyone has the same heart as you.
I like big cups and I cannot lie. Cups of coffee—I'm talking about coffee.
It's just like damn—I'm competing with myself.
Cute Selfie Captions
Are you looking for something cute yet engaging? If yes then, these cute selfie captions will do the trick!
These cute selfie captions and quotes have a lot of empowering messages for people who are shy or feel nervous about putting up their photos on social media.
Never let anyone treat you like you're ordinary
don't always take a selfie, but when I do.
They say don't try this at home…so I went to my friends home!
I think this is as good as it gets. Frightening.
And it's all fun and games until somebody falls in love.
You have to believe the changes you've already made.
I am the princess of my own Fairy Tale.
On my worst behavior.
I'm an odd combination of "REALLY SWEET" and "DON'T MESS WITH ME"!!!
Stress does not go with my outfit!
I can't believe I'm telling you this but I've had a couple of drinks and…oh my god!
Onions make me sad. A lot of people don't realize that.
Can I borrow a kiss? I promise I will give it back.
Happiness is a drug. And I want to be your dealer.
I don't know what's tighter, our jeans or our friendship!
I love my eyes when you look into them. I love my name when you say it. I love my heart when you touch it. I love my life when you are in it.
It's sexy time.
My heart is and always will be yours.
Text me back or I'll find you.
Truth is, I'm crazy for you. And everyone can see that but you.
Yes, you're on my mind right now. And yeah, I can't help it.
My craziness is not everyone's cup of tea.
Be self-starter.
Sundays are for snuggles.
I know I'm lucky that I'm so cute.
I'm only human but admitted I'm such a beautiful mess.
Don't be so quick to judge me. After all, you only see what I choose to show you.
Girls are like abstract painting. Even though you can't understand them, they're still beautiful.
Look at me enjoying my life while there 1 million assignments due for college.
Messy bun and having fun.
Selfie Captions for Girls
Hey girls! This selfie captions for girls compilation is just for you!
Don't ever degrade yourself because of your gender or because of what people think of you! Girls are a blessing, and being a girl has unlimited perks!
Girls have the strongest emotions and are also pretty sensitive. Be as classy as you can be. Picking the perfect selfie is hard but never undermines your beauty if a picture didn't come out nice.
If you are proud to be a woman, girl, feminine, put up these selfie captions for girls to get your social circle "love" reacting it!
Crazy hair, don't care.
Dime piece.
Selfie Sunday.
Having the dream is easy, making it come true is hard. –Serena Williams
Happiness is just a chemical.
I am who I am, I am what I am, I do what I do and I ain't never gonna do it any different.
I love looking in the mirror and feeling good about what I see.
I don't dress up to impress others. I dress up to stare at my reflection as I walk by mirrors and windows.
Selfie We are all mirrors, and what we see in others reflects what we see inside ourselves.
My smile is my only beauty.
A cute smile is the prettiest gift I received from God
Black as the devil, hot as hell, pure as an angel & sweet as love.
The best way to start my day is with our lips pressed together.
Don't show me your attitude as you can't handle me.
A woman is like a teabag, you will never know her strength until you put her in hot water.
I'm no beauty queen, I'm just beautiful me.
I love looking in the mirror and feeling good about what I see.
Women have many faces, depending on who is looking.
Good girls go to heaven when they die only to find that all handsome angels are taken by beautiful girls.
It's hard to forget someone that gave you so much to remember.
Spread your wings & fly.
I got a good heart but this mouth.
I just don't want to look back and think "I could've eaten that.
The few times me rule the world, they have to make everyone know.
I like my money right where I can see it: hanging in my closet.
Believe in PINK.
I am not interested in temporary people.
My boyfriend still thinks my eyelashes are real. I guess we all have secrets.
I am the princess of my own fairytale.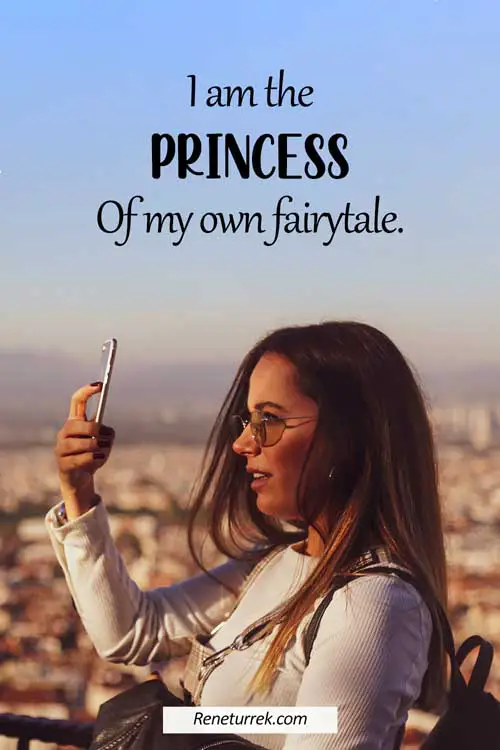 Selfie Captions for Boys
Cool and classy captions for guys pictures on Instagram influencing girls a lot. So, these cool selfie captions for boys will help you more in impressing girls and enhancing followers.
It's OK if you don't like me because not everyone has good taste.
You couldn't handle me even if I came with instructions
Life is like a box of chocolates; sometimes you just dig out the good center parts and leave all the undesirable rest to waste.
Great things never come to normal people.
Believe me you don't like my worst personality so deal with it.
Even the stars were jealous of the sparkle in her eyes
There's a dream that I've been chasing want so badly for it to be reality. –Justin Bieber
I don't care if you approve of me, I approve of myself.
The more money we come across, the more problems we see.
I have no selfie control.
Be the best version of you.
Invest the now in tomorrow's dream.
Never stop doing great just because someone doesn't give you credit.
I was born to stand out.
Don't talk, just act. Don't say, just show. Don't promise, just prove.
People will stare. Make it worth their while.
Live for today, plan for tomorrow, party tonight.
Today is officially under construction.
Make peace with your broken pieces.
Bury your attitude right underneath my shoes.
When things getting worse… songs will be the medicine.
Never tell anyone about your next move.
I am not broken so stop trying to fix me.
No need a girl… to be happy.
Books have stories but I have a library.
Please help me out to understands me better.
If people will jealous of you, then you're doing good better than they are.
Don't predict to be classy if you already are.
If you hate me then it's your actions who responsible for it.
Warning – No entry for girls.
Kill people with your success.
I have the sexiest mind… I can do whatever my mind wants.
Good Captions for Selfies
In this section, you'll find a list of good captions for selfies you can use for your photos. Feel free to copy-and-paste the good captions for selfies you like.
Some days start better than others.
You can't live a full life on an empty stomach.
Fairies are real…they are called sisters.
Be heroes of your own stories.
How lucky I am to have something that makes saying goodbye so hard.
Happiness is meeting an old friend after a long time and feeling that nothing has changed.
Life is too short to wake up with regrets. So love the people who treat you right. Forget about those who don't.
The smallest change can make the biggest difference.
Things I used to trip on, I walk over now.
But we're the greatest, they'll hang us in the Louvre. Down the back, but who cares—still the Louvre.
People won't always love you. They may love what you bring to the table and love what you may do for them, but that doesn't mean they love you. Learn the difference, my friends.
I'm not high maintenance, you're just low effort.
I need a six-month holiday, twice a year.
Caring doesn't really go with my outfit.
Look out, Victoria's Secret models—we comin' for your careers.
Drunk people, children, and leggings: They don't lie. And neither does this picture!
Nothing beats a good snuggle on a cold winter's night.
Lipstick speaks louder than words.
Life is a party. Act like it, dress like it.
I look away because I'm not feeling the present.
If you really love someone, you would not purposely do something to hurt that person.
If you really love someone, you would not purposely do something to hurt that person.
Stop being a zombie. Find something that you're excited about in your life; otherwise, you're just walking dead.
Life is way too short for bad vibes.
Reality called, so I hung up.
Don't dream of it. Train for it.
Sleigh all day.
Deep Captions for Selfies
You have finally made that perfect selfie for Instagram and want to add a deep caption? Then look no further as we have created the best collection of deep deep captions for selfies you can post on Instagram.
Don´t give up. There is no such thing as an ending. Just a new beginning.
Like it or not, you will eventually become a reflection of the company you keep.
When you are writing the story of your life, don´t let anyone else hold the pen.
Sometimes what you're most afraid of doing is the very thing that will set you free.
A happy soul is the best shield for a cruel world.
Home is not a place, it's a feeling.
A selfie a day keeps the friends away.
Very little is needed to make a happy life; it is all within yourself, in your way of thinking. –Marcus Aurelius
Confidence is not 'they will like me.' Confidence is 'I'll be fine if they don't.
Someday I'm going to eye roll myself into another dimension.
You only live once.
Beauty isn`t a state of your appearance; it`s the state of your mind.
Learning about myself even more.
Even if I knew that tomorrow the world would go to pieces, I would still plant my apple tree.
Sometimes home isn't four walls, it's two eyes and a heartbeat.
Uncertainty is the beauty. It may be end of the beginning or beginning of the end.
I had fun once, it was horrible.
What comes easy won't last. What lasts won't come easy.
Darling, you are a work of art.
I've found out that time can heal almost anything.
Choose kindness and laugh often.
So far, but so close to each other.
I can drive you crazy without a driver's license.
People take 300 selfies just to post one. This is the only one I took.
Saturdays are for the boys.
I'm only pretending to be me.
Born to explore the world.
Travel, because money returns. Time doesn't.
If you are reading this, I love you.
Another day, another sunrise.
Life is better with palm trees.
Let your success do the talking.
With patience you can even cook a stone.
Witty Captions for Selfies
With a simple tap of a button, you've got a selfie. Do you know how to make it funny and witty? Here is our collection of witty captions for selfies you can use to catch rib-tickling attention.
A selfie a day keeps the doctor away.
I might look like I'm doing nothing, but in my head I'm quite busy.
If I die tomorrow, will you remember me.
Honesty is the key to a relationship. If you can fake that, you're in.
Hey, I just met you, and this is crazy.
You just can't spell awesome without me.
Never on schedule but always on time.
I'm on a seafood diet. When I see food, I eat it.
Dear sleep: thanks for trying, but you can't beat surfing the net.
Gonna party like my birthday… oh wait, it is!
New year, same me… because I'm already fabulous.
We age not by years, but by stories.
Real men don't take selfies. Ironic, isn't it?
Just a pic of me being an idiot.
Shameless self-promotion is an underappreciated art form. Let's fix that.
Hey, don't be sad. Just so you know, sad backwards is das—and das not good!
Dare to be a doughnut in a world full of plain bagels.
Lies I tell myself: Just one more cookie. Just one more movie. Just one more minute. Yet… I wouldn't call them lies!
Today is a good day for cake.
Chocolate doesn't ask silly questions, chocolate understands – just like best friends!
We are the world, we are the children. –Michael Jackson
With you, it's twice the fun and half the trouble.
I m a math teacher. One plus two equals me and you.
A friend in need a friend to be avoided.
Bikini season is right around the corner. Unfortunately, so is the pizza place.
People are people but my fellows are really fellows.
Boys will be boys as long as there are no girls in the picture.
If life gives you lemons, just add vodka.
Just saw the smartest person when I was in front of the mirror.
Confident Selfie Captions
You will find that some of the best captions people use are confident selfie captions that help make others feel good.
Confidence and intelligence will never stop being beautiful.
The more you care, the stronger you can be.
Positive thinking will let you do everything better than negative thinking will.
I'm the QUEEN of my own little world.
I don't have the confidence to pull off a mustache.
I am more powerful than I am damaged and I will rise from any abyss you drown me in.
Beauty attracts the eye, but personality captures the heart.
One day I woke up and realized I was not made for anyone, I was made for me. I am my own.
I can be changed by what happens to me. But I refuse to be reduced by it.
I don't like myself, I'm crazy about myself.
I bask in the glory of my most magnificent self.
Chin up, princess, or the crown slips.
Courage is the birthplace of confidence.
Confidence cannot find a place wherein to rest in safety.
Abundance comes from a place of confidence.
Anything is achievable. Be positive, be enthusiastic, and project confidence.
The sun himself is weak when he first rises and gathers strength and courage as the day gets on.
The most beautiful thing you can wear is confidence.
A great figure or physique is nice, but it's a self-confidence that makes someone really sexy.
True beauty is the flame of self-confidence that shines from the inside out.
Female inferiority is internalized by us. Women need a lot more confidence.
You gain strength, courage, and confidence by every experience in which you really stop to look fear in the face. You must do the thing which you think you cannot do.
The problem with the world is that the intelligent people are full of doubts, while the stupid ones are full of confidence.
Even miracles take a little time.
Captions for Smile Selfie
A smile is a perfect way to brighten up anyone's day and no one can be upset about seeing a beautiful smiling face. Our collection of captions for smile selfies will make your personality shine through your smile.
Be a source of motivation for someone or a reason for them to smile. On this paragraph, you can find plenty of inspiration selfie captions for any photo occasion.
Beauty is power; a smile is its sword.
A smile is the second best thing you can do with your lips.
Keep Smiling. Keep Shining.
All the statistics in the world can't measure the warmth of a smile.
Every time you smile at someone, it is an action of love, a gift to that person, a beautiful thing.
A smile is a friend maker.
Keep the smile on.
I salute them who smile with trouble also.
All people smile in the same language.
Peace begins with a smile. –Mother Teresa
Smiling is my favorite exercise.
Stay strong, make them wonder how you're still smiling.
One smile can't change the world, but your smile changed mine.
Whatever happens, just keep smiling and lose yourself in love.
Use your smile to change the world, don't let the world change your smile.
Smile! It increases your face value.
A smile is a curve that sets everything straight.
Love is what makes you smile when you're tired.
A smile cures the wounding of a frown. -William Shakespeare
When I saw you, I fell in love. And you smiled because you knew.
Hey mom, smile, please.
Your smile makes me smile.
A smile is a free therapy to be happy.
Love is not possible without a smile.
Being happy and smiling isn't always a choice.
A smile brings endless.
A smile is the window of solution for all problems.
Smile in the mirror. Do that every morning and you'll start to see a big difference in your life.
Before I met you, I didn't know what it was like to look at someone and smile for no reason at all.
Worry less, smile more. Don't regret, just learn and grow.
All those beautiful lies, with your beautiful eyes, through your beautiful smile.
For a moment at least, be a smile on someone else's face.
Life is like a mirror; we get the best results when we smile.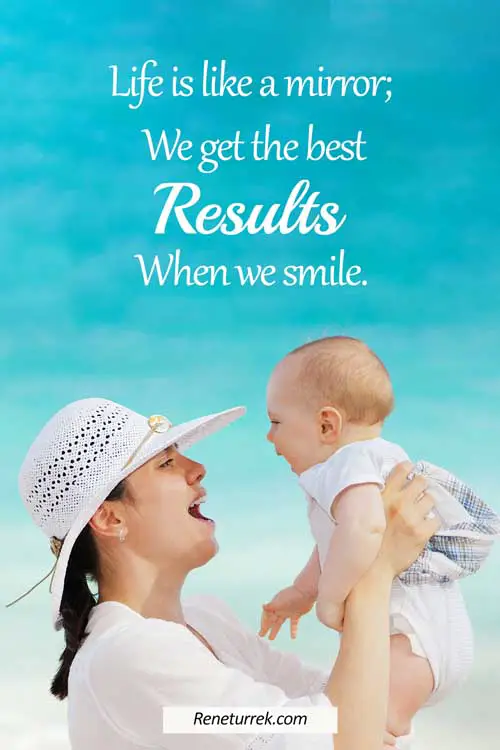 Captions for Selfies with Friends
Are you looking for perfect Instagram captions for photos you have taken with friends?
These captions for selfies with friends below have been the trendsetters of 2021, and you could use them to get the selfie game on! 
Friends 'till the end.
Always better together.
Friendship isn't one big thing, it's a million little things.
Friendship is the only flower that blooms in all seasons.
Everyone has a friend during each stage of life. But only lucky ones have the same friend in all stages of life.
I hope we're friends until we die. Then, I hope we stay ghost friends so we can walk through walls and scare people.
Good friends + Crazy place + Amusements = unforgettable memories.
Good friends, good books and a sleepy conscience: this is the ideal life.
True friends don't judge each other, they judge other people… together.
Coffee and friends make the perfect blend.
Save the photo for the future. If the photo you used holds a special place in your heart, consider turning it into a framed print or the start of a friendship photo book for you or your BFF.
I love my crazy best friends.
 Friends are the people in your life that make you laugh louder, smile brighter, and live better.
Find a group of people who challenge and inspire you; spend a lot of time with them, and it will change your life.
Fake friends believe in rumors; real friends believe in you.
The most memorable people in life will be the friends who loved you when you weren't very lovable.
Friends that travel together stay together.
Sweatpants, hair tied, and chilling with no makeup on.
Never let your friends feel lonely… disturb them all the time.
Friends are like bras – close to your heart and there to support you!
Making memories with friends is my favorite thing to do.
They are my Best Friends. You break their hearts, I will break your face.
Friends should always tell you the truth. But please don't.
Cute Captions for Picture of Yourself
If you got a perfect Instagram picture or selfie, then it surely requires a cute captions for pictures of yourself! This will help you gain followers, likes, and comments.
Your Instagram caption can be lyrical, poetic, or just daring enough to stand out. Being the focal point on Instagram does need hard work, and if you want to be in the mainstream, you need to work at it!
A selfie a day keeps insecurities away.
If I send you ugly selfies, our friendship is real. 
Confidence level: selfie without filter
They call it a "selfie" because "narcissistie" is too hard to spell.
Thanks for posting another selfie. I almost forgot what did you look like 24 hours ago.
Hello, modeling agency? Yeah, my selfie got 34 likes, I guess I am ready to go pro.
Nothing shakes the smiling heart. –Santosh Kalwar
If you have only one smile in you, give it to the people you love. –Maya Angelou
A smiling face is a beautiful face. A smiling heart is a happy heart. –T.P. Chia
7 billion smiles, and yours is my favorite.
Beautiful things don't ask for attention.
Don't try to be what you're not. If you're nervous, be nervous. If you're shy, be shy. It's cute. –Adriana Lima
It's okay if you don't like me. Not everyone has good taste.
Some people want it to happen; some wish it would happen, and others make it happen. –Michael Jordan
Boys got swagger, men have style, but gentlemen have class.
Nothing is more impressive than a person who is secure in the unique way God made her.
Black is a universal taste but an acquired obsession.
Everyone shines, given the right lighting. –Susan Cain
Beauty, to me, is about being comfortable in your own skin. –Gwyneth Paltrow.
Everything has changed and yet, I'm more me than I've ever been. –Iain Thomas 
Nothing can dim the light that shines from within. –Maya Angelou 
I'd rather die my way than live yours. –Lauran Oliver
Even the stars were jealous of the sparkle in her eyes.
You're a diamond, dear. They can't break you.
Something must be wrong. You haven't posted any selfie in days. Feel better soon.
Life's big question: are you really that attractive, or is your selfie game just strong.
My favorite beauty product is a Snapchat filter.
Sending my selfies to NASA 'cause I'm a f##kin' star.
Girls like my smiley face because I clean my teeth thrice a day.
More Selfie Captions
Do what your heart says, if you are putting up a picture of yourself on social media, you are already letting people a peek into your life.
Privacy is expensive and very important, and sharing your message is enough favor done already.
Treat yourself like a celebrity; keep smiling for it is the most beautiful jewelry you can wear. These selfie captions and quotes will help you.
When the world seems a mess, go inside and discover yourself.
Peace sign in the air I'm Nixon.
Make peace with your broken pieces.
Didn't they tell you, I was a savage?
Nothing can stop me; I am all the way up.
Self-love is the best love.
And suddenly you're all I need, the reason why I smile. –Abril Lavinge
I believe this world ain't half as bad as it looks, I believe most people are good. –Luke Bryan
I fall, I rise, I make mistakes, I live, I learn, I've been hurt but I'm stronger, I'm human, I'm not perfect, but I'm thankful.
Be brave to stand for what you believe, even if you stand alone.
If you can't see anything beautiful about yourself, get a better mirror. – Kendell Jenner
There is a reason fairies wear blue. It's the color of magic.
Her heart was made of liquid sunsets. –Virginia Woolf
I am having fun I am being myself I'm doing what I love, that's all that matters. –James Charles.
It is not your job to be everything to everyone.
Take off that shyness and wear some red.
Keep your face always towards sunshine and shadows will fall behind you.
Many have an image of me. Few get the picture.
Simplicity is the ultimate form of sophistication.
Elegance is a good taste plus a dash of daring. –Carmel Snow
Beauty is eternity gazing at itself in a mirror. – Khalil Gibran
Be like a sun, keep on shining and let the world burn.
She is a mess of gorgeous chaos, and you can see it in her eyes.
I know looks aren't everything, but I have them just in case.
Embrace the glorious mess that you are. – Elizbeth Gilbert
I am basically a girl with the personality of a dude.
A wise girl knows her limits; a smart girl knows that she has none. – Marylin Monroe
A woman is like a teabag. You never know how strong she is until you put her in hot water. –Eleanor Roosevelt
She's proof that you can walk through hell and still be an angel.
A girl's best friend is her pride.
Be too much of a lady to put up with anything less than a gentleman.
I'm a mud and mascara kind of girl.
Selfie Quotes For Instagram Selfies
Take time to create good photos so that people can see that you have put in the effort to show them something from your point of view. You can add these selfie captions and quotes to enhance your picture's viewership further.
Whatever is good for your soul, do that.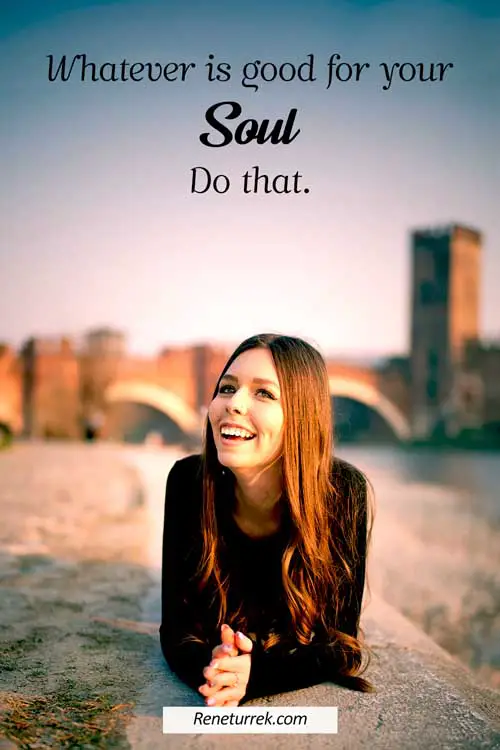 Dream as you will live forever; live as you will die today. –James Dean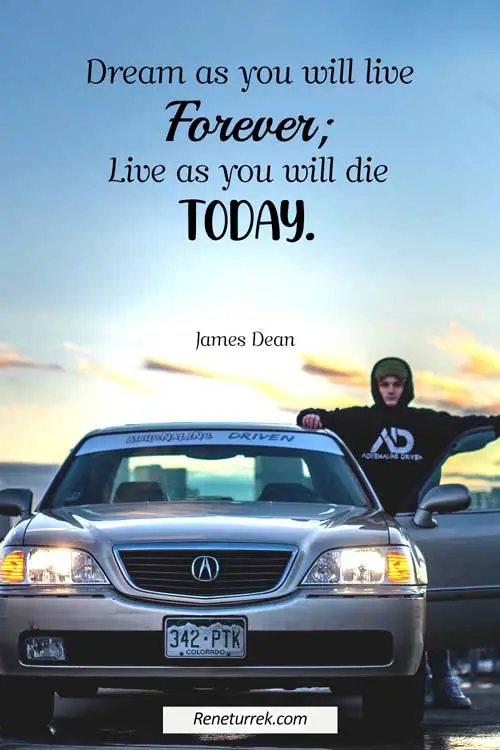 I am going to search for my star until I find it. It's hidden in the drawer of innocence wrapped in the scarf of wonder. – Michael Jackson
Very little is needed to make a happy life; its all within yourself, in your way of thinking. –Marcus Aurelius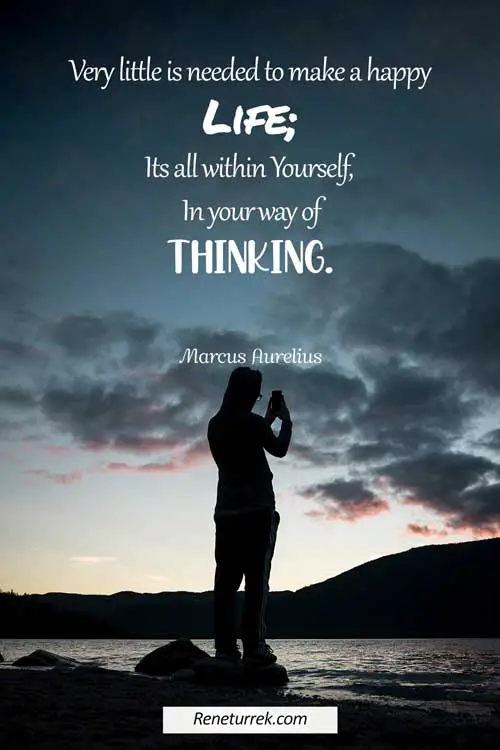 You can change your haters' minds with a smile.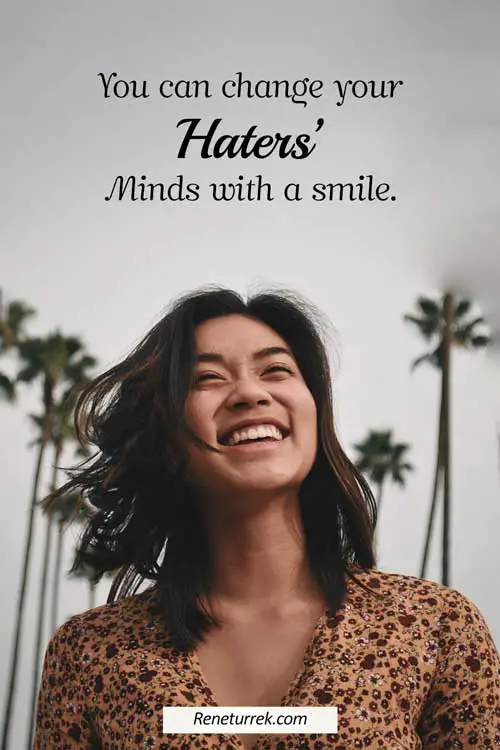 A smile is happiness you will find right under your nose. – Tom Wilson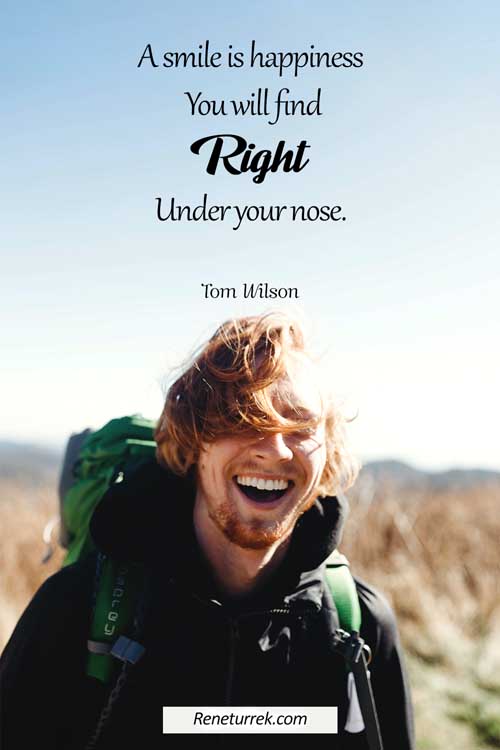 Lose yourself in the things you love for that is where you will find yourself too.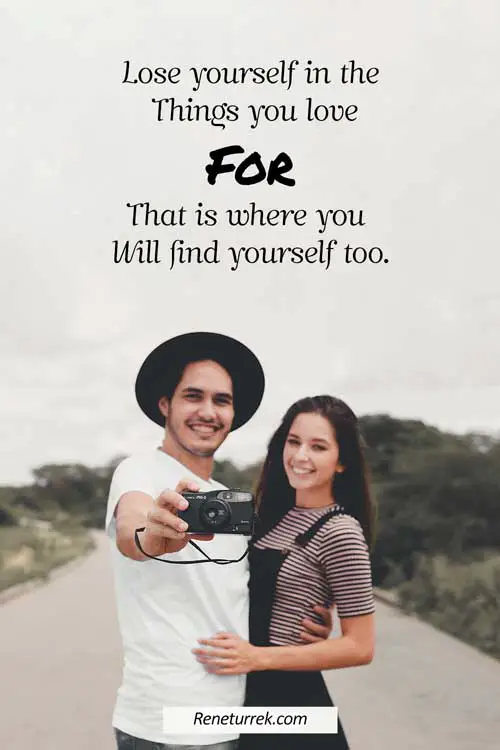 They say good things come to those who wait, so imma be at least about an hour late.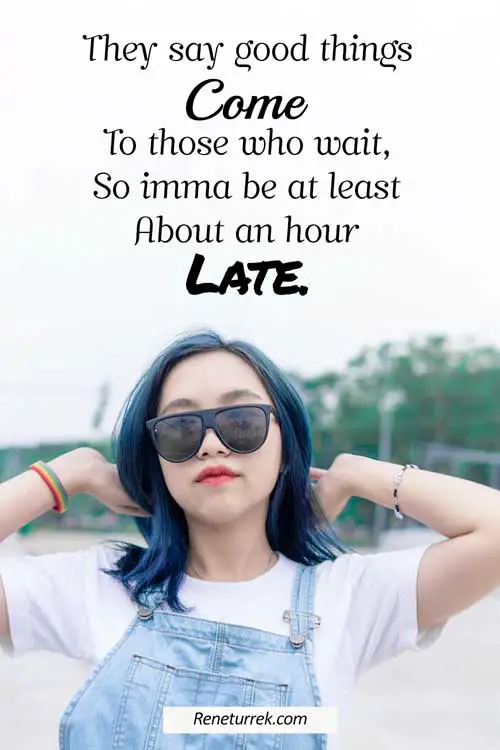 Be your own kind of beautiful.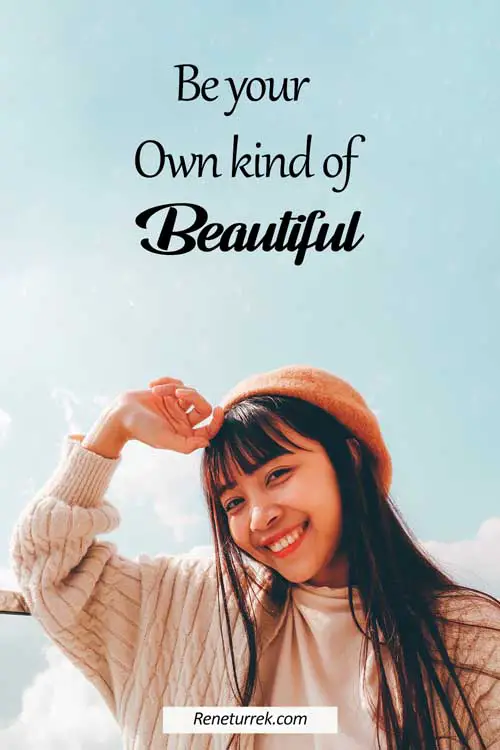 Beauty is power; A smile is its sword. –John Ray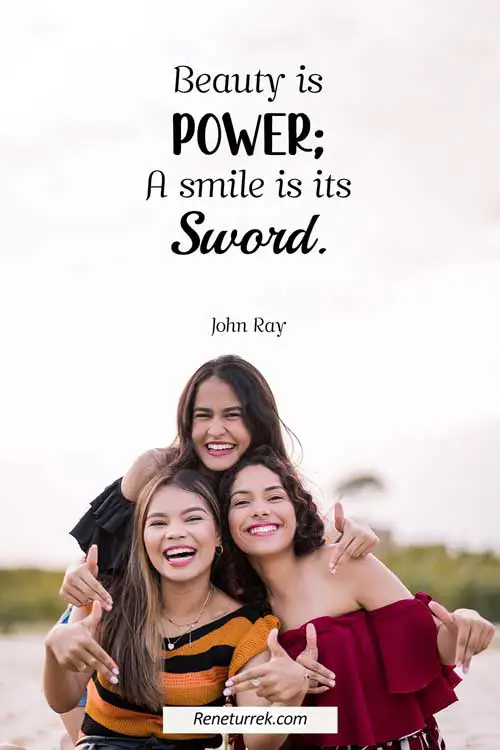 I don't take selfies all the time, I just do it once and a while, every day.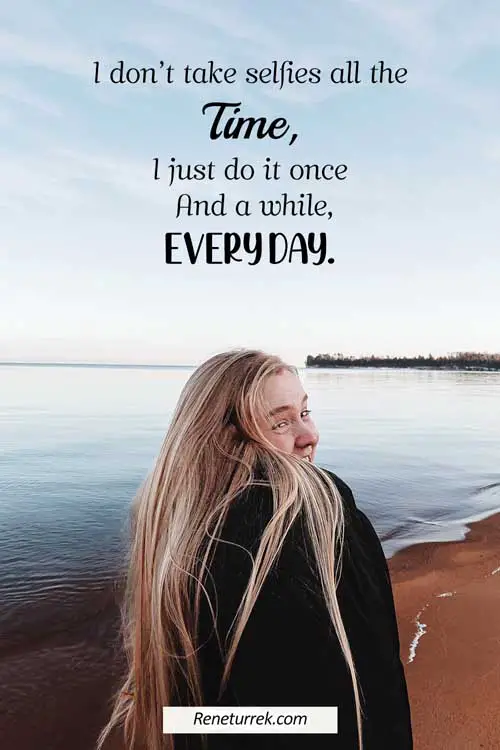 Behind every selfie, there are 99 deleted shots.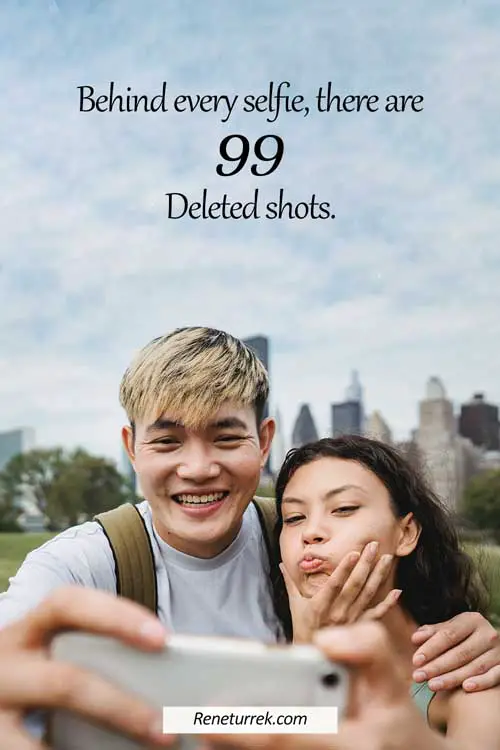 What's the best way to develop upper arm's strength? Take lots of selfies.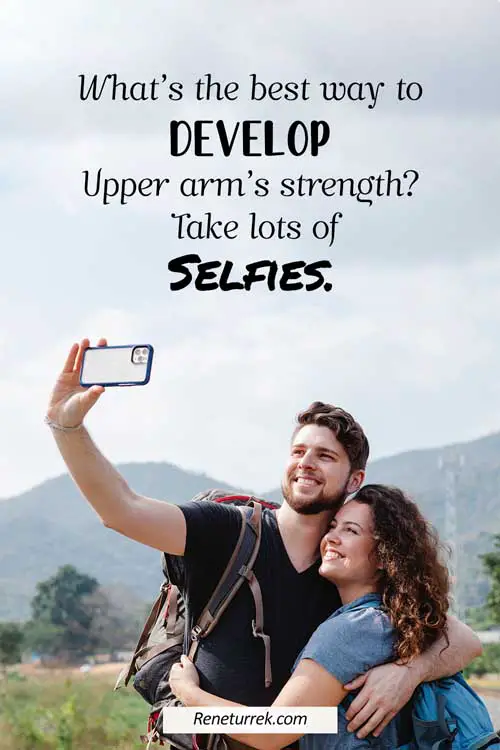 When you take a selfie so good, you can't believe it's you.
May your day feel as good as taking a perfect selfie at first try.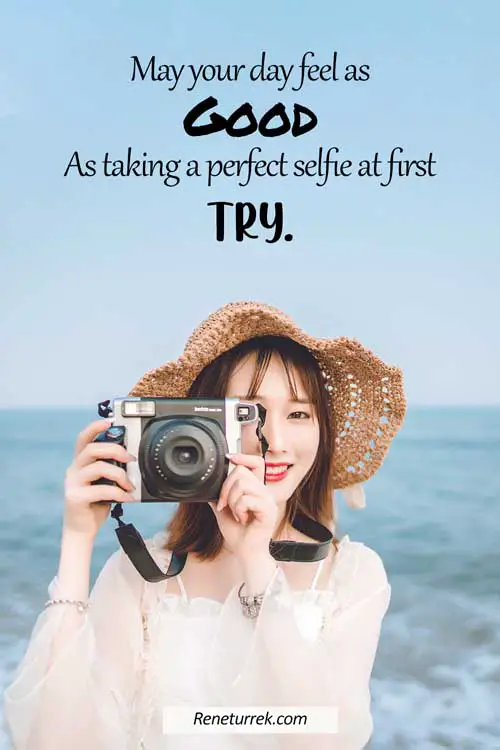 Selfie Quotes with Images
So far, 2021 has not been the best of the years. People have been trying hard to make ends meet, the world is in a recession, and nothing seems right. 
You can use this time to give out a strong message of help and support by captioning your pictures rightly. 
A lot of celebrities have been flaunting new styles with their captions, which are short but get the word through! Have a look from the selfie quotes with images and pick the one that best suits your style. 
When you can't find the sunshine, be sunshine.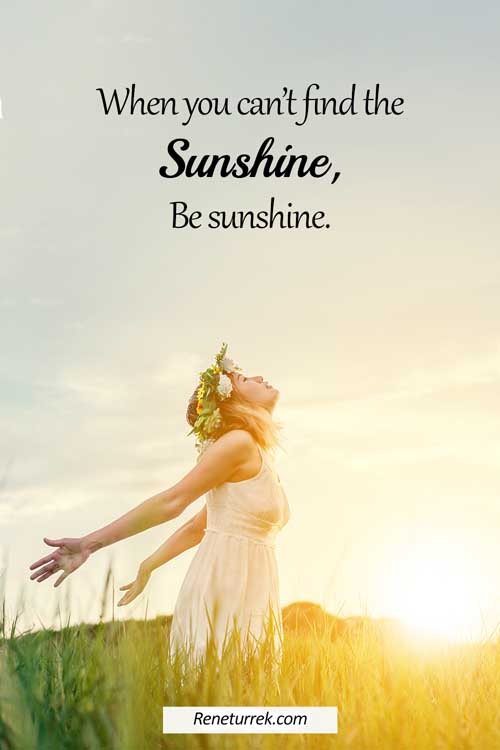 Life isn't perfect, but my hair is.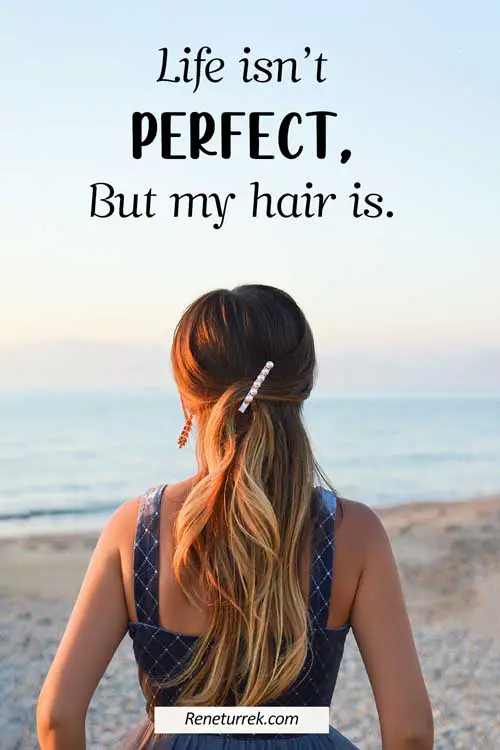 A smile is the most beautiful curve on a woman's body.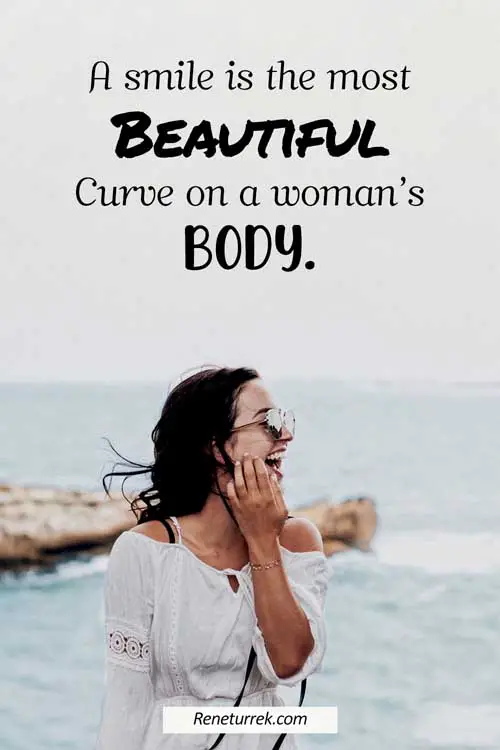 If you can't go outside, go inside.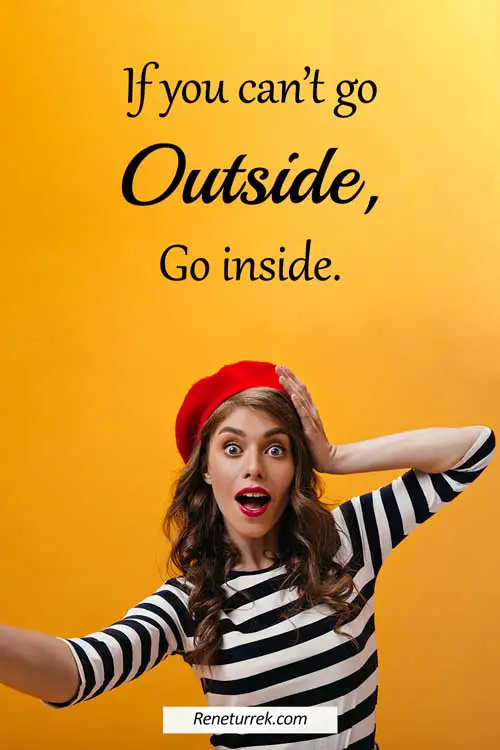 Beauty is about enhancing what you have not changed who you are.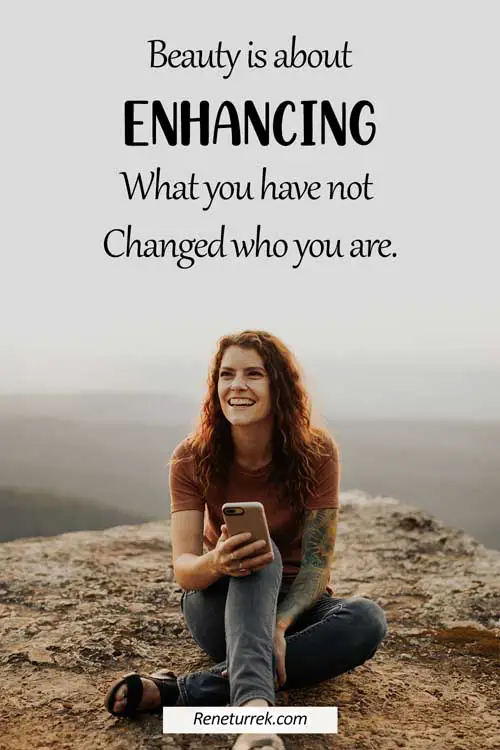 I can't stop being awesome; it's in my blood.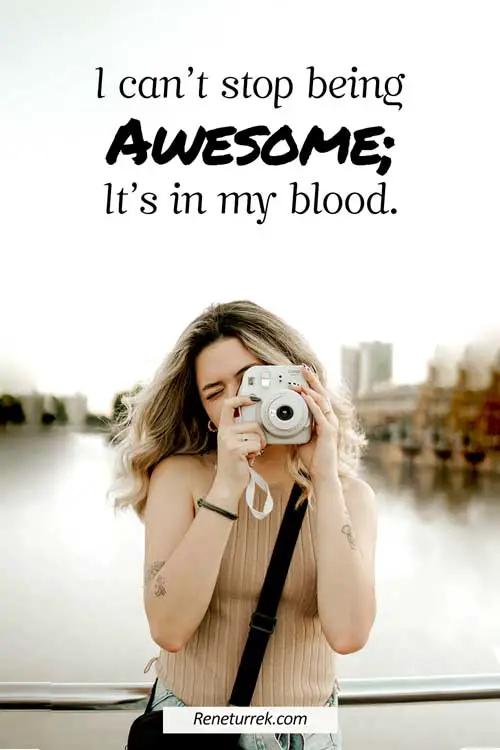 Dream without fear, love without limits.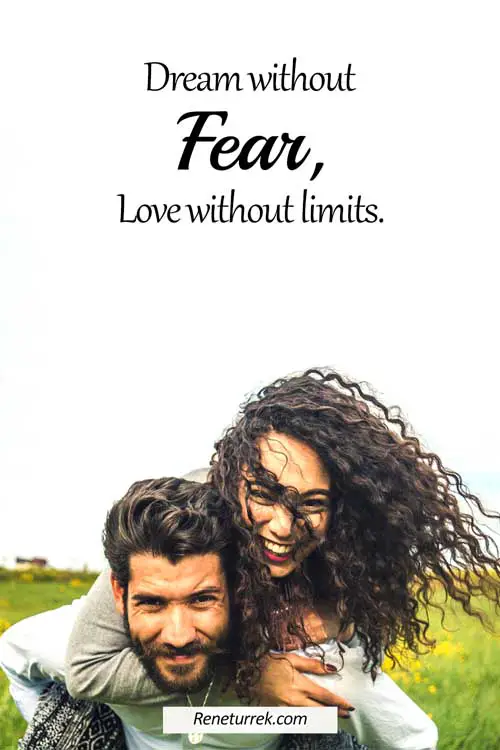 I can. I will. Watch me.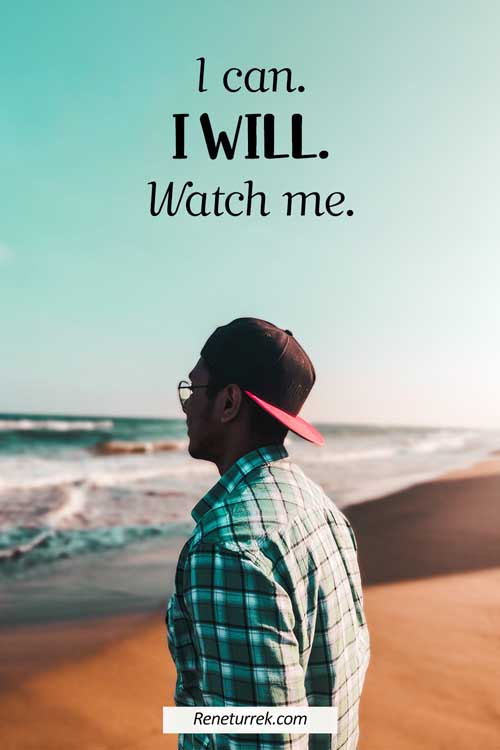 Behind every girl's selfie is approximately 37, nearly identical photos, that just didn't make the cut.
Scientists have announced a new unit to accurately measure narcissism: selfie per hour.
I haven't posted a selfie in a while but still, I am very cute just to keep you updated.
Be as picky with your men as you are with your selfies.
Be a girl with a mind, a bi##h with an attitude, a lady with class. –Rihanna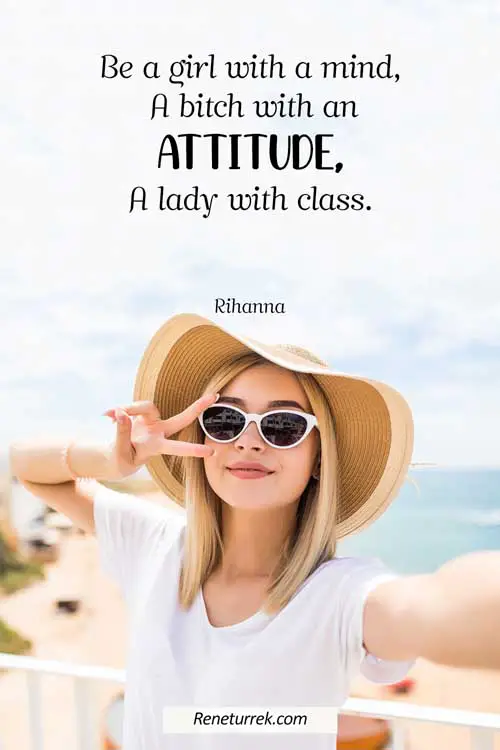 Be the girl with not just beauty but also swag.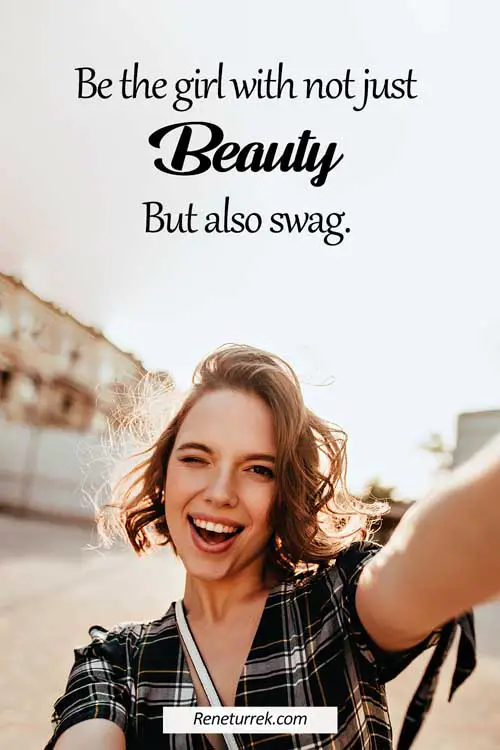 Some girls are just born with glitter in their veins. 
A girl should be like a butterfly, pretty to see hard to catch.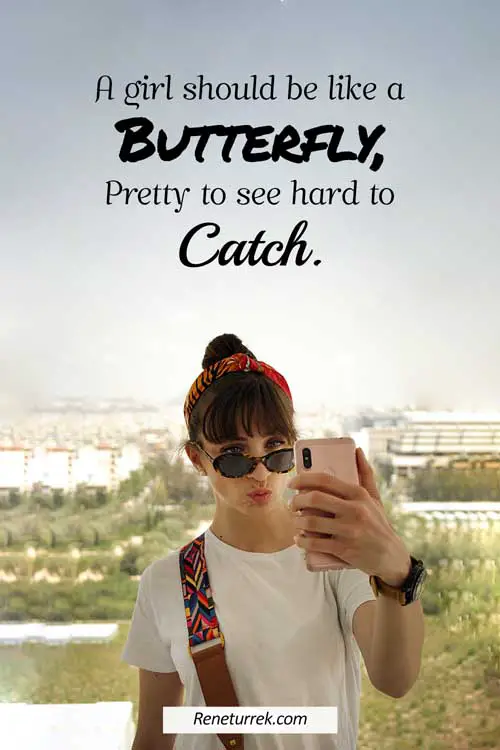 Classy is when a woman has everything to flaunt, but she chooses not to show it.
Kill them with kindness and bury them with a smile.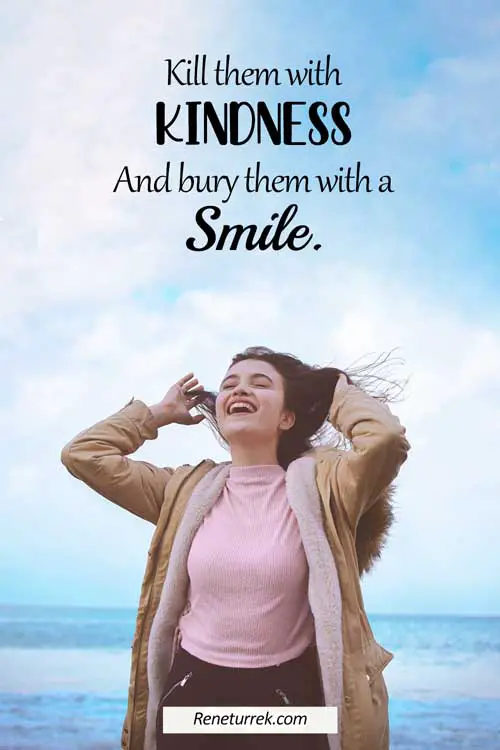 Final Thoughts on Selfie Captions and Quotes
Instead of just putting up your pictures with an emoji, a very long description, or nothing at all, you could use one of these cool trending Instagram selfie captions. 
You can use one of these captions and quotes under a selfie or a picture to voice your opinion. What's more, is that you can also suggest these to a friend who is indecisive about captioning their photos. 
Tag a friend in your captions or use hashtags to bring your post up. That is a trick all Instagram gurus do to come on the top feeds. 
Copy your top picks selfie captions from here and post them under your photos to make them look unique and attention-grabbing.
What You Need to Know about Prefab Metal Airplane Hangar Kits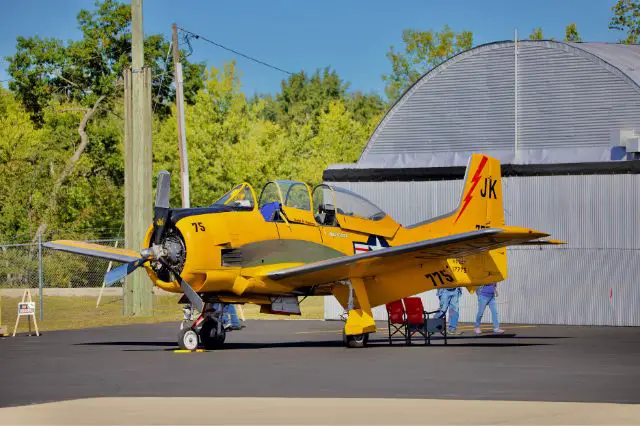 Prefabricated metal airplane hangar kits are rapidly gaining popularity among aviation enthusiasts and professionals. These kits offer an ideal solution for those who need a safe, secure, and cost-effective way to store their aircraft.
This article will explore the benefits of prefab metal airplane hangar kits, the factors to consider when choosing one, and the essential features to look for in quality hangar building kits.
Benefits
1. Cost-Effectiveness
One of the primary advantages of prefab metal hangar kits is their cost-effectiveness. Compared to traditional construction methods, these are typically more affordable and quicker to assemble. Additionally, the materials used in these items are often recyclable, leading to reduced environmental impact and lower long-term maintenance costs.
2. Durability and Strength
Prefab metal hangars are built using steel, which is known for its strength and durability. These structures can withstand extreme weather conditions and resist damage from pests and corrosion. This ensures that your aircraft will be protected from the elements and remain in good condition for years.
3. Customization
Prefab metal airplane hangar building kits offer a high level of customization. You can choose multiple sizes, shapes, and designs to suit your needs. Some manufacturers even provide options for personalization, such as incorporating your logo or specific colour schemes.
4. Ease of Assembly
Such kits are designed for easy assembly, requiring minimal tools and construction expertise. This makes them an attractive option for those who want to save on labour costs and complete the project quickly.
Factors to Consider When Choosing Such a Kit
1. Size and Space Requirements
Before purchasing a prefab hangar kit, it's essential to determine your aircraft's size and space requirements. Measure your plane's wingspan, height, and length, and consider any additional space needed for maintenance and storage.
2. Location and Local Regulations
It's crucial to choose a suitable location for your hangar and familiarize yourself with local building codes and regulations. Some areas may have specific requirements or restrictions that can affect the type of hangar you can construct.
3. Foundation and Flooring Options
A solid foundation is critical for the stability and longevity of your hangar. Prefab metal hangars can be built on various foundations, including concrete slabs and piers. Additionally, consider the type of flooring you want in your hangar, such as epoxy-coated concrete or modular interlocking floor tiles.
4. Insulation and Ventilation
Proper insulation and ventilation are vital for maintaining a comfortable and safe environment within your hangar. Insulation will help regulate temperature, while adequate ventilation can prevent the buildup of harmful fumes and moisture.
Essential Features to Look for in a Quality Kit
1. Quality Materials
Look for a kit made from high-quality, corrosion-resistant steel. This will ensure the structure's durability and longevity, protecting your aircraft from damage.
2. Clear Span Design
A clear span design means no interior columns or supports provide unobstructed space for your aircraft. This design allows for easy manoeuvrability and maximizes the available storage area.
3. Door Options
The type of door you choose will have a significant impact on the functionality of your hangar. Bi-fold doors, hydraulic doors, and sliding doors are popular options. Consider factors such as ease of use, clearance requirements, and insulation when selecting the right door.
4. Accessories and Additional Features
Consider any additional features or accessories you may want for your hangar, such as lighting, electrical systems, or plumbing. These products can enhance the functionality and comfort of your space.
Conclusion
Prefab metal airplane hangar kits offer a cost-effective, durable, customizable aircraft storage and maintenance solution. By understanding the benefits of these hangar kits, you can decide properly when selecting the right product for your needs. Investing in a high-quality prefab metal kit ensures the protection and longevity of your aircraft while providing a functional and efficient space for all your aviation-related activities.
Why Do Soccer Teams Loan Players?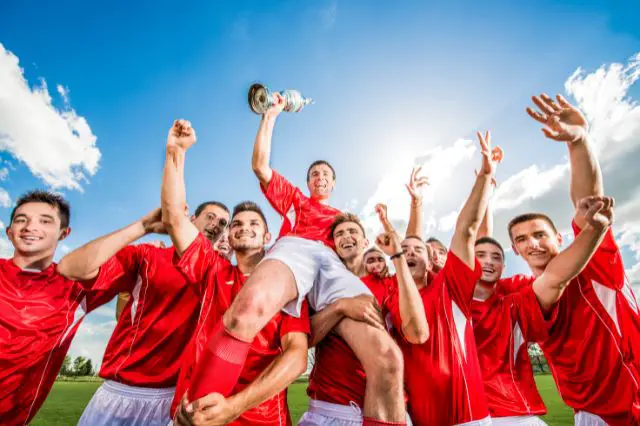 Introduction
Soccer teams often engage in player loans as a strategic and financial maneuver. Loaning players provides numerous benefits for both the parent club and the player involved. This article will delve into the reasons why soccer teams choose to loan players, examining the advantages and considerations associated with this practice.
The Concept of Player Loans
Player loans involve temporarily transferring a player from one club to another, allowing the receiving club to utilize their services for a specified period. This arrangement is usually facilitated during transfer windows, with contracts outlining loan duration, financial terms, and player expectations.
Developing Young Talent
One primary reason for loaning players is to aid in their development, particularly young talents. Sending promising players on loan enables them to gain valuable match experience, playing time, and exposure to different levels of competition, all while betting online on their progress. By competing regularly, they can refine their skills, adapt to different playing styles, and enhance their footballing maturity.
Gaining Playing Time and Experience
For players struggling to secure regular playing time in their parent club, loan moves offer a solution. Instead of warming the bench, loan spells provide an opportunity to feature prominently in matches. This increased playing time allows players to sharpen their skills, build confidence, and gain crucial experience that might have been elusive in their parent club.
Filling Squad Gaps and Covering Injuries
In times of squad shortages due to injuries, suspensions, or fixture congestion, loan signings can provide immediate cover. By borrowing players from other clubs, teams can maintain squad depth and ensure adequate replacements for absent or injured players. This prevents a drop in performance levels and allows teams to compete effectively on multiple fronts.
Financial Considerations
Loan deals often offer financial advantages for both clubs involved. The parent club can negotiate loan fees, which can provide a revenue stream to offset expenses or fund other transfers. Additionally, the receiving club may have the option to negotiate shared payment of the player's wages, alleviating financial burden while still benefiting from the player's abilities.
Strengthening Relationships with Other Clubs
Player loans can help foster positive relationships between clubs. Collaborating through loan deals can lay the groundwork for future transfer negotiations, fostering mutual trust and understanding. This collaboration often extends beyond loan arrangements and can include partnership agreements, scouting collaborations, and friendly matches.
Exposure to Different Playing Styles and Cultures
Loan moves can expose players to diverse footballing philosophies, playing styles, and cultures. By joining different clubs and leagues, players can broaden their horizons, adapt to new tactical approaches, and develop a more versatile skill set. This exposure contributes to their overall growth and enables them to become well-rounded players.
Player Evaluation and Adaptation
Loans allow clubs to evaluate players in different competitive environments. By observing how players adapt to new teams, leagues, and challenges, clubs can make informed decisions about their future within the organization. This evaluation period helps assess players' capabilities, attitude, and potential, assisting in long-term squad planning.
Player Rehabilitation and Recovery
In cases where players are returning from injuries or require regular playing time to regain match fitness, loan moves can serve as a means of rehabilitation and recovery. By participating in competitive matches, players can regain their form, sharpness, and confidence before returning to their parent club at full strength.
Lowering Wage Bills and Transfer Costs
When clubs have surplus players or need to reduce their wage bills, loaning out players becomes a viable option. By sending players on loan, clubs can alleviate financial pressure by temporarily removing their wages from the payroll. This flexibility allows clubs to reallocate resources, invest in new talent, or comply with financial fair play regulations.
Improving Player Value
Successful loan spells can significantly enhance a player's value. By performing well in different leagues and competitions, players gain exposure, attract attention, and increase their marketability. This improved value can translate into higher transfer fees or a higher role within the parent club upon their return.
Maintaining Squad Harmony
Player loans can help maintain squad harmony by offering playing opportunities to individuals who might otherwise become disgruntled due to lack of playing time. By loaning out surplus players, clubs demonstrate their commitment to the player's development and improve overall squad morale.
Building a Loan Network
Establishing a loan network with other clubs allows teams to develop a pipeline for young talent. By forming strategic partnerships, clubs can loan players back and forth, nurturing their development and strengthening the bond between the organizations. This loan network also facilitates the exchange of knowledge, resources, and scouting information.
Balancing Squad Depth
Loan moves enable clubs to strike a balance between a large squad and sufficient playing time for each player. Instead of having an overcrowded roster where some players rarely feature, loans help manage squad numbers and distribute playing time more evenly, ensuring each player has an opportunity to contribute.
Enhancing Competition and Performance
Player loans increase competition within the team, pushing players to perform at their best to secure a spot in the starting lineup. The presence of talented loaned players motivates the rest of the squad, fostering a competitive environment that drives overall performance and raises the team's standards.
Conclusion
Player loans in soccer serve multiple purposes and offer numerous benefits to both clubs and players involved. From developing young talents to filling squad gaps, financial considerations, and fostering relationships between clubs, loans are a valuable tool in modern football. By leveraging the advantages of player loans, teams can enhance player development, maintain squad harmony, and improve their overall competitiveness.
A Novice's Guide to Garden Design and Landscaping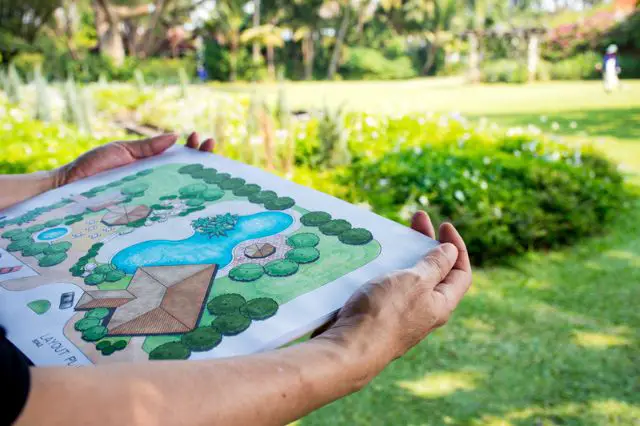 Creating the perfect outdoor space takes real passion and horticultural knowledge. Understanding the fundamental features of different plants, and how they can be implemented in your outside space to enhance the different seasons contributes to a landscaping project which to transforms an outdoor space into a beautiful oasis that reflects your personal style and enhances the overall appeal of your home.
While a professional landscaper will study and hone their craft over many years, understanding the key principles of garden design and landscaping will give you that inspiration to start assessing your own garden, and working towards the creation of a stunning and inviting outdoor haven.
Assessing Your Space and Knowing What You Want
What do you use your garden for? Is it a play area for your children? Is it a place of tranquil relaxation for yourself? Is it a canvas for horticultural creativity? Is it somewhere to cultivate fruit and vegetables for your kitchen table? Is it a combination of all these things?
Taking the time to assess your space and delve deeper into what you truly use your garden for will keep your thought processes on target. Consider the size, shape, and existing features of your garden. Determine how you envision using the space, whether it's for relaxation, entertainment, or growing plants. Setting clear goals will guide your design decisions and ensure a cohesive and functional garden layout which will fulfil all your criteria.
Understanding Key Design Principles
Effective garden design is based on a few fundamental principles. You need to take into account balance, symmetry, scale, and proportion as part of the overall design. You can then incorporate different textures, colours, and heights to add visual interest. Create focal points or points of interest to draw the eye and create a sense of harmony in the space. By understanding these principles, you can create a visually pleasing garden that feels balanced and inviting.
Selecting Suitable Plants and Themes 
Your choice of plants set the tone and resonance of the overall garden design and landscaping. Criteria that you need to take into account are:
Climate and soil type – specify plants that thrive in your climate and consider their growth habits and maintenance requirements.
Height and ground coverage – create layers and varying heights by combining trees, shrubs, perennials, and annuals.
What atmosphere do you want to convey? Explore different themes such as cottage gardens, tropical paradises, or minimalist designs to define the overall aesthetic of your garden.
Do you have a colour scheme in mind? Are you aware of the different plant textures that can be incorporated to create depth and visual appeal.
Creating Functional Spaces
Do you have young kids who love to kick around a football. You might want to incorporate a play area near, laid with artificial lawn to save your 'me time' area which is specifically for peace and serenity. There may be another space for dining, another for cultivation.
However you use your outside space, a well-designed garden can provide both beauty and functionality.
Adding Features and Accents 
This is when you can really insert your personality into the overall garden design. Consider installing quirky and unusual water features, such as fountains or ponds, and juxtapose these with unusual and unexpected design elements to surprise and intrigue Use decorative elements like sculptures, trellises, or arbours to add focal points and structure. Additionally, explore the use of hardscaping materials like stone, wood, or gravel to create pathways, patios, and borders that complement your plantings.