16 Pros and Cons of Social Media That Will Affect Your Business Growth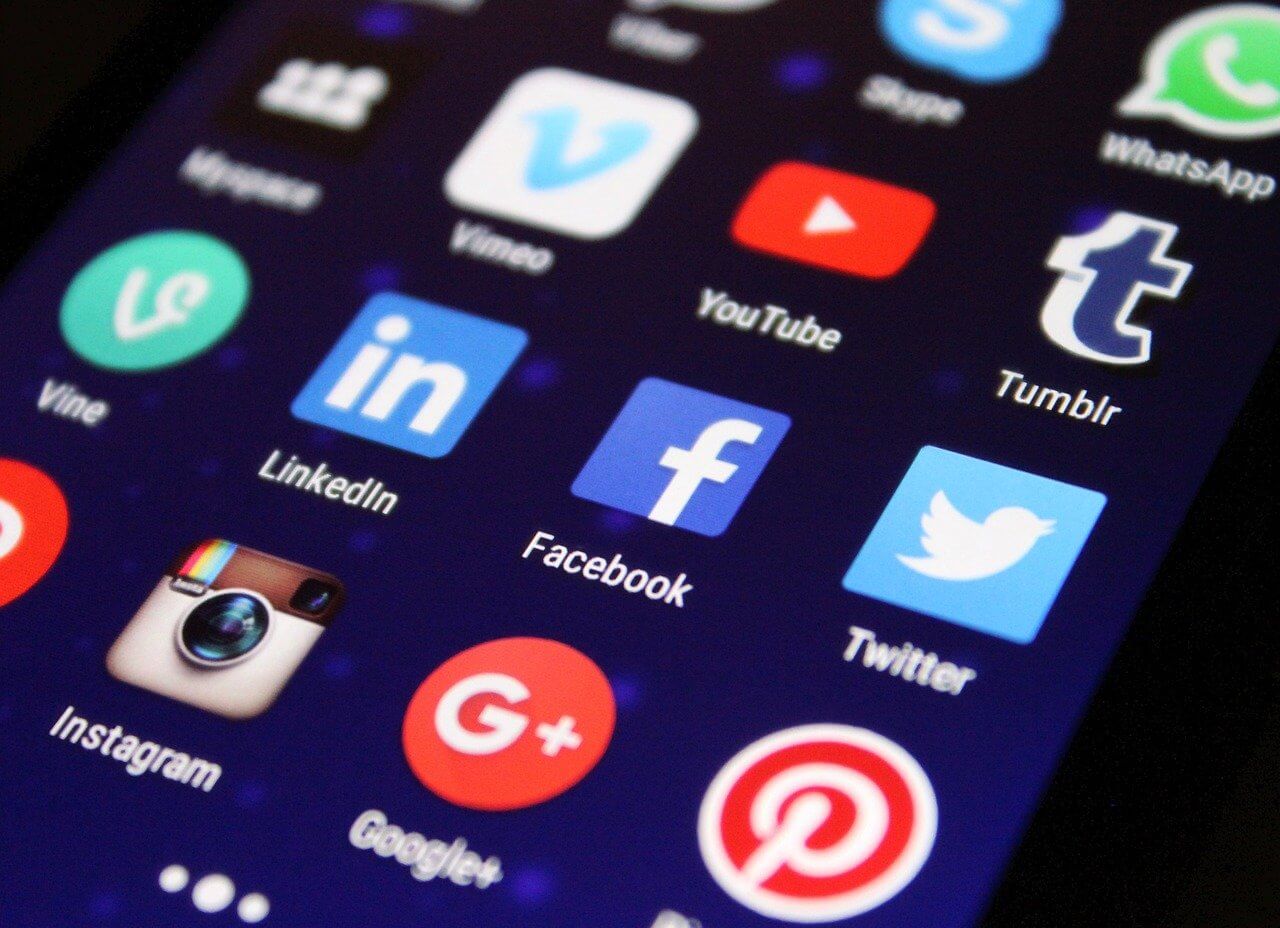 I grew up in a world that is known for making leaps in technological advances and hailing with the benefits of social media. Today from fun and excitement to learning and making business deals, everything is done through social media platforms.
It has become imperative for everyone to be active on social media to ensure success. The last two decades are proof of the influential impact of digital networks on individuals, societies, and businesses.
The simple definition of social media is that it comprises of websites and applications that allow user participation, creating and sharing user-generated content.
To take advantage of a fast, inexpensive, and efficient way to connect with the global audience, let's dive in and discuss the pros and cons of social media to engage and expand your growth.
A Brief History of Social Media
Do you know that "Six Degrees" was the first social media site founded by Andrew Weinreich in 1997?
Today social media channels are growing at an exponential rate. Facebook is considered the top-ranked social media network. This all does not happen overnight. 
Daily we spent almost 135 minutes using Facebook, Twitter, Instagram, or WhatsApp. We can't imagine our lives without them.
From Six Degrees to Facebook, the last two decades have introduced people to Friendster by Peter Chin, Jonathan Abrams, Dave Lee in 2002, LinkedIn to connect businesses in 2003, Facebook by Mark Zuckerberg in 2004, YouTube in 2005, 2006 boomed with Myspace, 2010 with Twitter and 2011 with Snapchat, the sensation of every teenager.
The list goes on, but Facebook remains irreplaceable with 2.38 billion monthly active users and bold changes to the platform.
What Are the Different Types of Social Media?
Being a social media pro, you must be well aware of social media networks, sharing sites and also about Pinterest and Google Plus. But there is much more to know about making the right choice of platform for social presence to seize opportunities.
To assist you in selection of appropriate platforms, this post will serve as your guide about various prominent kinds of social media and examples under each category.
1. Major social networking platforms
Facebook – 38 billion active users
Twitter – 126 million daily active users
LinkedIn – Over 500 million users
2. Media sharing networks
Instagram – More than 500 million daily active users
YouTube – Over 1.9 billion monthly active users
Pinterest – 250 million active users
Snapchat – 190 daily active users
3. Social blogging networks
Tumblr
Reddit
Medium
WordPress
4. Discussion forums
5. Consumer review networks
6. Social shopping networks
"I use social media as an idea generator, trend mapper and strategic compass for all of our online business ventures."

— Paul Barron
8 Advantages of Social Media
Social media can connect you with more than 3 billion people across the globe. Undoubtedly it is the modern-day genie of this digitally revolutionized world to help you engage and expand.
These top 8 benefits will help you understand why social media presence is a must for success.
1. Brand Awareness
Social networking websites are the commanding tools to boost business visibility. It gives a profitable and stress-free digital marketing by networking and targeting your potential customers.
You can see significant improvement in your brand visibility and user experience by spending a few hours on social media weekly. It will monetize your brand and place you on top.
2. Economic Strategy
Are you looking for cost-effective marketing strategies?
If you are nodding your head in affirmation, then social media platforms are the best place for devising a beneficial action plan. Many platforms allow users to create a free account.
You can save your money for utilizing on paid promotions across various platforms to bag conversion rates.
3. Clients Engagement
Use social media for regular interaction with your customers. Effective communication leads to profitable results. Humanize your brand and convey its message to the masses.
Listen to their demands, know their needs and build long term relationships with your customers. Moreover, utilize social platforms to actively respond to their queries and win their confidence.
4. Improved Customer Satisfaction
Social networking sites are the voice of your business. They play a vital role in creating a better image of your brand. The way you handle your customers promptly, it helps to accomplish customer satisfaction.
Instead of giving built-in answers for their queries, take some time to give personally composed replies for leaving positive effects on them to excel in customer service.
5. Market Awareness
Be mindful of your market and keep an eye on your competitors. In case they are sloping up their content generation, alter your policy to make some buzz.
Try to be one step ahead than your competition to gauge the nerve of the buyers.  Social media is potent in grabbing a substantial number of followers to counteract the contest of being the best.
6. Brand Loyalty & Credibility
Sync your social media pages with your online business for customer retention. Their satisfaction and loyalty come hand in hand. Coordinate and establish a special bond with them.
In addition to this, help desks and service channels facilitate customers for direct communication with businesses.
Regular social updates will make them feel cared for and enhance the credibility of your brand in their minds.
7. Drive More Traffic
Create compelling content to generate more traffic. If your social media posts attract the interest of the visitor, it will make him click on your website link.
The quality content makes the chances of traffic generation and the possibility of a higher conversion rate brighter.
8. Fast Communication & Reputation Management
This is the era of hashtags and going viral. Communication builds reputation and promotes sales.
If someone criticizes you or your products on social media, tell your side of the story to your audience in a professional manner. If someone praises you, make him feel a valued client by saying thanks and sending warm wishes.
"Social media allows big companies to act small again."

— Jay Baer
8 Disadvantages of Social Media
With numerous pluses of social media, some minuses negatively impact users and businesses.
1. Cyber Bullying
With the predominance of social media and digital forums, cybercrimes are increasing day by day. Many young girls and boys are falling prey to cyberbullying every year.
Texts, pictures, and rumors can cause chaos and discomfort in society. Sharing someone's personal information can result in embarrassment or humiliation. Mostly fake accounts are used to taint an individual or business' image.
2. Privacy Issues
Our behavior is our reflection. Through regular check-ins, browsing history, interaction on social media, it is easy for everyone to know about all the details of our lives.
Personal and private information is not secured. With just a single click, even the strangers can get details about you.
3. Psychological Problems
Digital platforms are becoming major reasons for mental illness. Too much use of social sites is resulting in depression, anxiety and loneliness.
Especially the youth is facing a lot of problems because of the unnecessary use of social media. Losing appetite and weight, disorderly life and behavior are some of the major issues prevailing at an alarming rate.
4. Addiction
Social networking sites have glamorized alcohol and drugs. Youth, on the name of adventure, and being a follower of their social media roles, models get addicted to harmful substances.
They get addicted to checking social media for hours without being worried about their education or profession. Addiction to check newsfeed and posts is common than ever nowadays.
5. Frauds and Scams
Billions of fake accounts on Facebook, Twitter and Instagram, are deceiving people. Fraudsters make them appear true and reach many people at minimalistic cost.
Criminals are easily adaptable to new technologies and social media is no exception for them.
6. Reduces Family Closeness
Siblings prefer to spend more time on the internet than spending time together. It has made us alienated.
Sitting in the same room, my brother and I spent more time on screens than talking to each other and sharing some quality moments. Couples are cheating on each other.
7. Creates a Deceptive Self Image
We tell lies about ourselves not only to others but also to ourselves. We portray such an image, which is not ours.
We rely on imaginative thoughts rather than remaining genuine to who we are.  We share the best looking pictures on social media and show that everything is picture-perfect in our life.
We all hide real identities and make a deceptive image.
8. Distractions
With the phone in our hands, we forget everything. Friends on Facebook, followers on Instagram and Twitter or subscriber on YouTube channel make us feel important and famous.
I remember that there is always a race among my friends who have more friends and followers on social media. But the truth is that we all end up by talking less and communicating more through texts.
Cell phones are the major reason for creating distractions.
"Successful companies in social media function more like entertainment companies, publishers, or party planners than as traditional advertisers." — Erik Qualman
Bottom Line
Everything, including social media, has pros and cons. The best approach towards anything is moderation. Too much time on social media can affect your mental and physical health.
However, completely ignoring social media's role in the contemporary world can result in the loss of great opportunities. So, it is essential to create a healthy balance and use social media wisely.

Can You Track Time in Asana & How to Do It?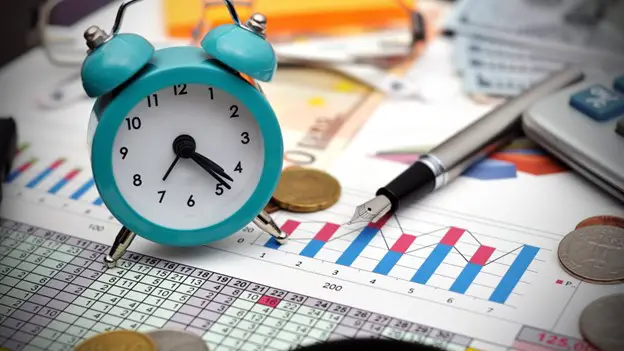 No matter what kind of a business you're running, time is always of the essence. If you don't manage it properly, your employees will keep failing to complete their projects in a timely manner and you'll risk the success of your company. You want everyone to be productive, and time management will lead you there. Go here if you need time management tips.
Apart from managing time, you'll also want to have a workspace where everyone can get access to all the important info and be connected with one another even if the team is working remotely. Needless to say, having a great platform that will connect your employees and allow you to easily keep track of all the projects is important even for a team that isn't working remotely. Smooth cooperation is essential when doing business.
You understand that keeping track of the projects and of your team's progress is significant, don't you? Then, why are you still confused when word goes of the importance of time tracking? Being confused about things is a clear sign that you lack answers to certain questions, and such a lack can prevent you from setting your company up for success. For instance, if using Asana, you're most likely unsure of how to track time with it. Fortunately, you're one step away from roaming in the dark, and that one step consists of getting clear answers to what's confusing you.
Why Is This Tracking Important in the First Place?
The general importance of time tracking might be eluding you. And, we have to change that right away. You'll be happy to understand this, as it will, among other things, help you create better workflows, and make your employees more productive. As always, they'll be as busy as bees, but they'll get more work done this time. Plus, you'll get to identify hidden costs and underperforming projects, which is how you'll know when changes need to be implemented.
Read more about the importance of tracking here: https://www.allbusiness.com/pros-cons-time-tracking-software-116691-1.html
It's not always easy to identify the need for getting more people on board. Having someone pick up the slack can sound like the perfect solution at one point, but that's likely to take a toll on productivity in the long-run, since your staff will get overwhelmed. Optimizing your workforce is a must, and it will become a walk in the park upon introducing time tracking. Furthermore, this activity will reveal whether it's smarter to hire a contractor or a permanent employee for a specific job, which leads to optimizing costs in addition to optimizing workforce. Higher profits, here you come!
Does Asana Have This Tracking Feature?
Since I have mentioned Asana, the dashboard that helps with project management and effective employee communication, you are now probably wondering one thing. Can you use this specific dashboard to track time as well? To be more precise, you want to know whether Asana has a time tracking feature.
No is the simple answer to that. You may think that this is a setback, but far from it. A dashboard like this one would never let such a thing hinder its performance. It may not let you track time per se, but it offers a seamless integration solution that we'll explain a bit later. The time tracking integration option will solve any issues you may be facing, and it is just one of the aspects in which this dashboard can and will shine.
But Can You Track with It?
This may sound a bit contradicting, given that the answer to the above question is no, but this here is a yes! And it is a very strong yes, to be exact! While using, for instance, Asana, to manage projects, you'll naturally be looking for a straightforward and simple option to track time as well. It's not surprising that a great dashboard will offer such a straightforward solution, so it's no surprise that you can, in fact, track time with Asana, and make the entire management much simpler. How?
Just find a time tracking software solution and integrate it with Asana. That way, you'll still be using one platform for those project management purposes, but you'll get to enjoy the added feature of tracking your team's time, which makes this a win-win situation. It doesn't get much simpler than that, does it? So, the answer to the above question is still yes, even though Asana itself doesn't have the feature in question. Admit it, that's the answer you were hoping for.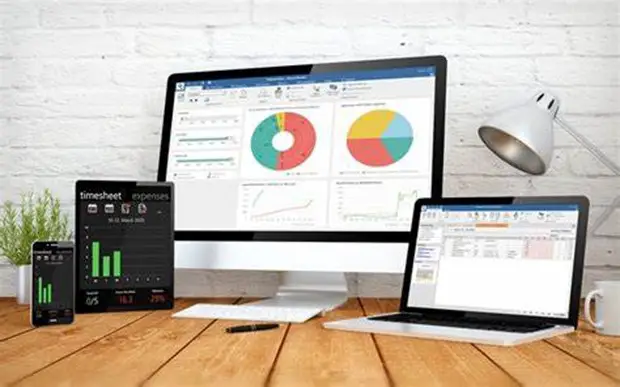 How to Do It?
So, you now understand that time tracking in Asana is actually possible, even though it does require you to add another software solution to the mix. You'll have to find a program that allows you to track and integrate it with Asana. And, you probably wish to know how to complete the integration process I'm referring to.
If you're like most people, you're now thinking that the integration procedure will be nerve-wracking. It might, but it also might not – depends on the program you choose. So, clearly, you'll have to begin by finding a piece of software that allows for this type of integration, i.e. that can be integrated with Asana specifically. Afterwards, you'll simply need to follow the steps, which is the easy part since you'll be guided through it all, complete the integration and start tracking time with Asana.
The steps will, as I've made clear, depend on the actual time-tracking software (additional info) solution you'll choose. This hints at the fact that there are a plethora of programs available, and it is normal for some of those to be better than others. Naturally, you'll need to make an informed decision here and give it your best shot to find the perfect option. If struggling to select the perfect program, and you probably are, know that you're not alone in those struggles. And, also know that you'll get all the help you need below.
How to Choose a Great Program?
Yes, it's true that there are a plethora of programs you could use for these purposes. It's also true that not all of them are of the same quality. That's why you'll have to spend some time exploring your options and researching those different time tracking programs that can be integrated with Asana. The integration ability is the first factor to check, but it is not the only one.
Sure, you can automatically ignore all of the programs that aren't offering the Asana integration option. Checking those out would be a waste of time. Still, I cannot stress enough how important it is to not regard this as the only factor during the search. Think of it as of a simple elimination criterion, but don't put all of your trust in it.
Apart from it, you should check all the specific features the programs you've come across possess, and research the providers of those programs. You want to work with trusted and well-reputed firms that can provide you with great quality time-tracking programs. Once you've done enough research on the different options, you'll be ready to compare the info and decide which program you want to start using. That's when you should do the integration.
Diversify Your Gold Investment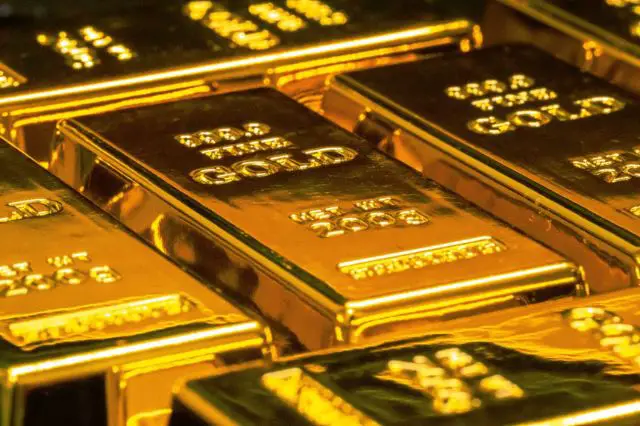 Gold is one of the most popular precious metal investments. It is a safe haven and can be liquidated easily. But it can also be a volatile investment, and therefore it is important to diversify your risk.
It's a safe haven
Safe haven investments are a great way to diversify your portfolio during volatile market periods. They provide a steady revenue stream when other assets begin to depreciate. These assets typically have limited supply and are negatively correlated to the general market.
Safe havens can include currencies, precious metals and other types of tradable instruments. The demand for these products continues even during economic downturns. It's important to do your research and be sure to take the time to understand the asset before investing.
Gold is a popular safe haven investment, particularly for those looking to diversify their portfolio during periods of volatility. In addition, gold is an asset that is generally stable in value, regardless of economic factors.
However, it's important to remember that gold can be a volatile investment. You can click here for more information about what drives the price of this precious metal. As with all investments, it's wise to diversify your portfolio. This is a good idea for anyone, but especially if you're planning to invest for the long-term.
Although there are many options available for investors, gold is often viewed as the safest of all. Gold is a natural resource and has been a safe haven for thousands of years.
Since gold has been considered a valuable commodity, it's always been a popular investment. Investing in gold is also relatively easy. Some banks offer online gold investing services.
Despite the popularity of gold, it hasn't always lived up to its reputation as a safe haven. During the global financial crisis, gold prices declined significantly. Other investments, such as stocks and bonds, saw an increase in value during the same period.
Historically, safe haven investments have performed well during recessions. Gold was one of the best yielding assets during the period from 1980-1999. But now, due to the rising dollar, gold is becoming more expensive for international buyers.
The rise in interest rates has driven returns on rival safe havens. A rising dollar, coupled with high government bond yields, makes gold less attractive to investors. Nevertheless, a weak dollar, combined with war and inflation, can lead to a rise in the price of gold.
For short-term traders, safe havens may not be a good investment at all times. Investors should consider the pros and cons before deciding whether or not to invest in a safe haven.
It's a good currency to hold long-term
Precious metals have been a popular investment over the last few years. It is seen as a good hedge against inflation and the risk of market instability. Although precious metals do not have the same cash flow benefits as other investments, it is a solid asset to own long term.
Precious metals and silver are good investments for diversifying your portfolio. The former is moderately correlated to other asset classes, while the latter has a positive correlation.
Silver is relatively inexpensive compared to precious metals per ounce, and it is more accessible to small retail investors. Having a portfolio comprised of both can help diversify and protect your liquid assets.
Precious metals are an asset with a long history, and are used in different ways by investors. Typically, precious metals sit in a vault waiting to be redeemed at a higher price. In addition, precious metals miner owners can profit from rising business earnings.
It is hard to know when to buy or sell. As with any other investment, there is a tradeoff between cost and potential gains. Some investors look to precious metals as a hedge against inflation while others use it as a safe haven.
In the past year, precious metals prices have been relatively weak. This has left some investors wondering if the metal is still inflation-proof. But, despite its volatility, precious metals have a proven track record of gains and returns.
Central banks buy precious metals in large quantities to reduce the risk of currency devaluation. However, in some countries, such as Turkey, the value of the currency has collapsed. Because of this, central banks encourage traders to move into less volatile funds.
Precious metals also offer a variety of bullion products. You can buy jewelry, bars, and coins. These can be difficult to sell, as storage fees can erode your profits. There are also exchange-traded funds (ETFs) to buy and hold. Using ETFs can help you invest in precious metals while avoiding the costs associated with buying and selling physical precious metals.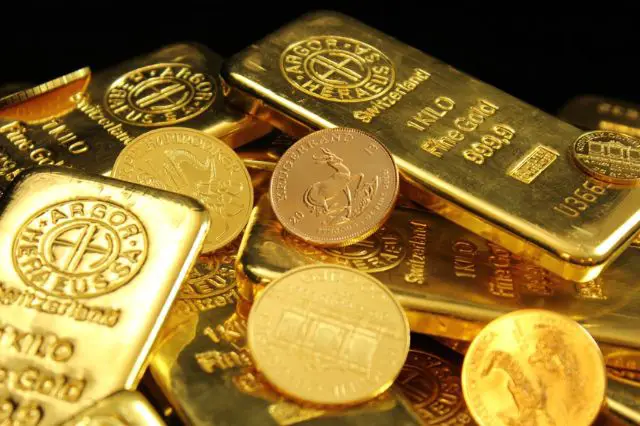 It can be liquidated easily
If you are looking to invest in something gold, you are probably wondering where to start. The market isn't exactly robust, and you'll have to be prepared to take some risks.
It pays to do your research and do a bit of legwork. Reputable sites like this one: https://www.journeyforward.org/acre-gold-review/ can provide valuable information. This is especially true if you plan to buy bullion. Bullion bars are available in a variety of sizes, from the tiny to the opulent.
The best place to find out what you are dealing with is the stock exchange. The best time to buy is the early morning hours, so do your research and be prepared to slug it out. Make sure to buy from a reputable dealer. Once you've done your research, you'll be on your way to a successful bullion investment.
The key to a successful bullion investment is knowing when to stop, and when to start. Keeping a few hundred dollars on hand isn't a bad idea. You can always borrow from your creditor if need be.
It has a diversification effect
Asset diversification is important for a variety of reasons. It can protect you from bad news and smooth out returns over time. However, there are risks involved.
Investors need to understand the different kinds of risk. Diversification can help, but it isn't a guarantee. The key is to find the best balance between risk and reward. There are many ways to do this. A mutual fund or an independent financial advisor can help you determine the best option for you.
An important component of diversification is the spread of investments across different industries, countries, and strategies. This allows you to minimize your exposure to the downside of one investment and minimize the upside of another.
Modern Portfolio Theory provides a formula for maximizing portfolio return for a given level of acceptable risk. In other words, if you want to maximize your portfolio's return, you should be able to minimize your risk by investing in the smallest possible percentages.
Traditionally, investors have skewed their portfolios toward stocks and bonds. However, negative correlations have sparked an increase in reallocation to illiquid assets. As a result, they have taken on a new role. Despite the risks associated with this strategy, some investors have found that it's effective.
One of the biggest drawbacks of diversification is that it is not cheap. It can involve multiple brokerage fees and other costs. Furthermore, buying and selling a wide variety of holdings increases your cost and makes managing your portfolio more expensive.
While diversification can reduce risk and enhance returns, it can also create more risks. Moreover, it may not pay off in the short term.
Ultimately, you need to be comfortable with your own personal risk tolerance before making any investments. That's why it's important to consult an independent financial adviser. He or she can help you determine what kind of investments to make and how to make them.
A good example of diversification is encouraging corporate change. During the global health crisis, many businesses were forced to close and employees were laid off. If gold was added to your portfolio during that time, it would have protected your investment.
Unlocking The Full Benefit of Enterprise Resource Planning Solutions – 10 Benefits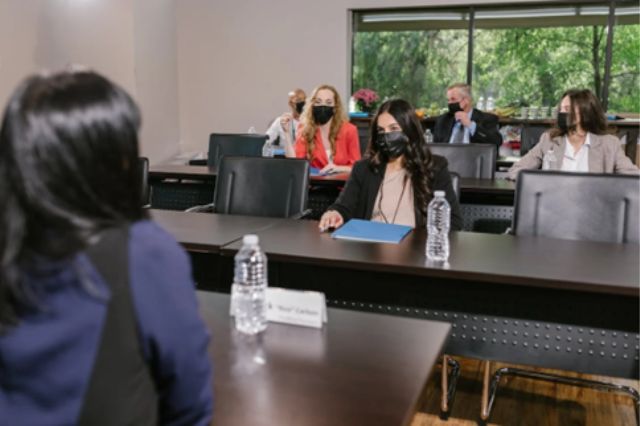 Enterprise Resource Planning (ERP) solutions are powerful tools to help businesses streamline their operations and increase efficiency. But in order to unlock the full benefit of an ERP solution, organizations must understand the value it can bring and the steps necessary for successful implementation. This article looks at 10 key benefits that organizations can expect from implementing a well-developed ERP system:
1. Increased Efficiency
By bringing all of the parts of an organization into a single, unified platform, Enterprise Resource Planning solutions allow businesses to automate and streamline their processes, improving efficiency and eliminating unnecessary manual labor.
If you're looking to increase efficiency and reduce costly errors, an ERP manufacturing module and solution can help you achieve this goal. Otherwise, you could end up wasting time and money on manual processes that can be done more quickly and accurately with an ERP system.
2. Improved Decision-Making
One of the greatest advantages of implementing an Enterprise Resource Planning solution is the ability to access accurate, real-time data from throughout the organization. This helps executives make informed decisions that are based on objective data rather than gut instinct. This improves the accuracy of decision-making and reduces the likelihood of costly mistakes.
With ERP solutions, organizations can analyze data from multiple sources to gain a comprehensive understanding of the current state of their business. This allows them to make more informed decisions and identify areas for improvement.
3. Increased Visibility
ERP systems provide increased visibility across all parts of an organization, giving managers and executives a better view of how their operations are performing. This helps them to identify potential areas of improvement, analyze performance trends, and develop strategies for improving efficiency and profitability.
Having visibility into the different parts of your business allows you to make better decisions and ensure that all departments are working in harmony with one another. This improves productivity and reduces the likelihood of problems occurring down the line.
4. Scalability
Unlike manual processes, ERP solutions are designed to scale with the growth of an organization. This allows businesses to expand and adapt quickly without having to invest in additional software or labor-intensive manual processes.
Organizations can easily add new users and modules as their business grows, ensuring that their operations remain efficient and effective. This allows businesses to stay competitive and respond quickly to changes in their industry.
5. Cost Savings
The cost savings associated with implementing an Enterprise Resource Planning solution are often quite significant. Automating processes and eliminating manual labor can lead to significant cost savings, as well as improved efficiency that cuts down on the amount of time spent on tedious tasks.
ERP solutions also reduce the risk of errors due to their accuracy and streamlined processes. This leads to cost savings in terms of both time and money, as fewer mistakes mean less time spent fixing them.
6. Enhanced Security
ERP systems are designed with security at their core, ensuring that an organization's data remains safe and secure. This is especially important for organizations that handle sensitive customer information such as financial data or medical records.
By implementing an Enterprise Resource Planning solution, businesses can rest assured that their data is safe and secure from potential external threats. ERP systems provide a high level of security to protect against unauthorized access, malware, and other malicious attacks.
7. Improved Customer Service
ERP systems give businesses the ability to track customer orders and manage inventory in real time. This helps them to provide faster and more accurate customer service, leading to increased customer satisfaction.
Having access to real-time data also allows companies to respond quickly to changes in demand or identify potential problems before they become major issues. This helps to ensure that customers always receive the highest quality of service possible.
8. Reduced Paperwork
ERP solutions eliminate the need for manual paperwork, which can be time-consuming and error-prone. Automating processes such as invoicing, order fulfillment, inventory management, and more reduces the amount of paper needed, freeing up administrative staff to focus on more important tasks.
The streamlined processes that come with an ERP system also mean that paperwork is handled more quickly and accurately. This saves time, money, and resources, making it easier for businesses to stay organized and efficient.
9. Mobile Accessibility
Many ERP solutions now offer mobile apps or cloud-based access, allowing businesses to access and manage their data in real-time from any device. This is incredibly useful for teams that are always on the go, as they can stay connected and up-to-date even when away from the office.
Having this level of mobility also makes it easier for organizations to quickly respond to changes or urgent requests. This increases efficiency and allows them to stay competitive in an ever-changing business landscape.
10. Facilitated Compliance with Regulations
Many organizations are subject to a variety of regulations, from tax laws to safety standards. ERP solutions help these companies stay compliant by providing visibility into their operations and giving them the tools they need to ensure that their processes are in line with industry regulations.
This not only helps organizations avoid costly fines and penalties, but it also protects them from potential legal issues down the road. By implementing an ERP system, businesses can rest assured that their operations remain compliant and secure.
Conclusion
The benefits of implementing an Enterprise Resource Planning system are clear. From reducing costs and increasing efficiency to improved security and customer service, ERP solutions provide organizations with the tools they need to stay competitive and successful.
With mobile accessibility and facilitated compliance with regulations, businesses can rest assured that their operations are handled securely and efficiently.
It is important for organizations to evaluate their needs and choose an ERP system that best fits their specific requirements. By doing so, they will be able to maximize the potential of an ERP solution and ensure long-term success.