77 Positive Money Affirmations to Motivate Financial Freedom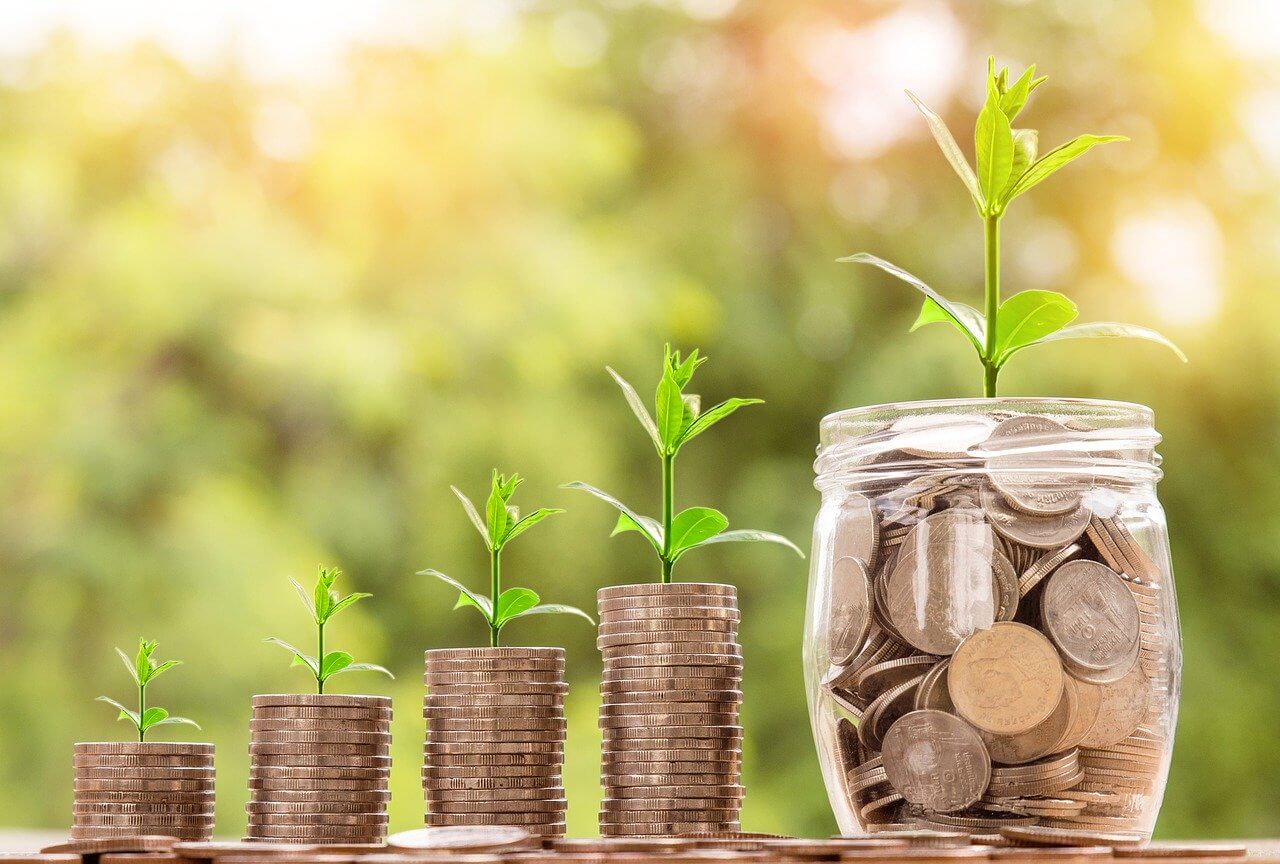 Money affirmation helps you look at money from a different perspective.
Many times you feel that you have just enough money to do well in life. Money affirmation changes that aspect. It aspires you to have more than "enough." 
When it comes to finances, it can literally get onto your nerves when you don't have enough money to achieve a specific goal. Money manifestation affirmations can save you from all that frustration! 
Take some tips from these laws of attraction money affirmations mantras. It will empower you to do more, secure your future, and give you motivation to financial freedom for a lifetime! 
Money Magnet Affirmations for Prosperity and Wealth
Money affirmations for success and money are what you need to gain financial freedom. These are some of the most powerful money magnet affirmations for the wealth and prosperity you wish to achieve!
Wealth is a mindset, and I am gifted to use that mindset to its maximum capacity.
I am a powerful money magnet and a pro money manager.
Money comes my way naturally, I attract it like a magnet.
All of my needs, desires and wishes are met even before I ask.
I am a magnet for prosperity and wealth.
The Law of attraction for money seems to be working for me to help me become a more powerful money magnet.
I am the most powerful money magnet.
I am open to all new sources of money income.
My subconscious is obsessed with money, and money flows easily into my life.
I am a money magnet and prosperity of every kind is drawn to me.
Every day, I am attracting more and more money.
I constantly absorb wealth and prosperity.
Whatever I touch brings me money.
The money I spend, it multiplies and comes back to me.
I make choices that benefit me the most.
I am a powerfully charged money magnet.
Positive Affirmations for Money That Will Change Your Life
These positive affirmations for money can bring a revolution in your life! These are the most powerful tools to train your mind about money affirmations. All the negative thoughts will vanish away once you read these!
I am the possessor of all the qualities needed to be extremely successful.
Whatever is coming my way now is for good.
I am receiving money now with ease and gracefully.
I live each day of my life appreciating valuing money.
I have everything I wish for, which majorly includes money.
I see myself living a life, away from financial burden, into financial security.
I have a positive attitude, which constantly attracts money.
The whole universe is conspiring to make me wealthy!
I live my life confidently because I know I am worthy of prosperity.
What I enjoy the mist? Accepting payments.
My money affirmations are compelling me to become rich!
My leisure, active and passive activities revolve around making more and more money.
Every day I wake up excited more than ever to make money.
My positive attitude in the direction of money is attracting more money towards me.
I see the infinite supply of energy to generate money.
I never miss any new income sources!
Powerful Money Affirmations to Attract Abundance
Who doesn't want to make money? To live in your little pool of poverty and romanticize about it and lingering on to making ends meet is what fools do! Creating wealth and abundance should be your ultimate mission in life!
The more money you have, the more financial security, comfort and ease you have in life. Read these powerful money affirmations to attract abundance in your life!
All my actions are bound to create constant prosperity and attract abundance.
My finances improve beyond my dreams.
For me, money is the root of joy and comfort.
Money is my eternal servant.
My peace of my mind is having a lot of money.
I am the master and owner of wealth.
All my negative energy is released into making loads of money.
Money and love go hand in hand.
Money makes the most positive impact in my life.
My energy coincides with money abundance.
My finances are abundant and easy to track.
Money expands my horizons, opportunities and experiences.
Spiritually and money can co-exist.
Wealth never stops flowing in my life.
Every day I move one step ahead from poverty thinking to abundance thinking.
Healing Financial Affirmations for Struggling Solopreneurs
Are you having a hard time with money? Is the relationship between you and money instable? Don't worry if it is, it's just a phase and a normal part of life. It is time to work on your mindset and switch to money-making affirmations. Having money is not okay. Having abundant money is the only acceptable term. Work for it!
I am receptive to all the money which comes to me.
The most enjoyable part for me is making money.
Money is the source of all the good things in life.
I deserve financial security and financial freedom.
All my decisions are made wisely and I fully trust my discipline and discernment.
The money I work to earn will return to me multiplied by ten folds.
My happiness is full of abundance. I am happy.
My passion is all about building wealth, and I clearly recognize the value the money brings to my life.
My finances will improve beyond my imagination.
All the ingredients I need to generate wealth are all here.
I increase my net worth by attracting all the ideal opportunities and circumstances.
My skills and expertise can help me generate abundant income.
Once I earn enough, I spend fearlessly because I know I have managed it pretty well.
I am free to pursue my dreams and go beyond the limits. There is enough for everyone.
I am capable of financial success, I am accepting it now, and it belongs to me.
List of Money Affirmation That Work Fast
Affirmations for success and money which work fast help you speed more quickly towards your goals. Money manifestation affirmations are the golden ladder to reach your ambitions. Here is a list of the best money affirmations which work faster than you can think. Use these affirmations to manifest money in your life on a daily basis!
The Brightside of my life is financial freedom.
I plan and set up all my financial goals because I know I will be able to achieve each one of them.
I am ever ready to receive more money.
As each day goes by, I am becoming wealthier and wealthier.
My income continues to increase.
I am already driving on the road to financial freedom.
My personal finances are changing to the best of my interest.
My business, job, opportunities, are expanding, growing, in fact thriving!
I choose to feel wealthy now and for as long as I live!
Money always tracks me, it follows me.
I will receive more money than I expect this month.
I will continue to create a richer mindset to enrich each part of my life.
I will share my wealth with others around me.
I choose a finer approach to generate money.
I am addressing all the issues which could lead to poverty in my life to have a life full of financial freedom later.
Unique Ways to Make Money from Home with Zero Money
Little or no budget? That's okay! You don't need to have a ton of money before you can start generating more!
This might sound crazy but it's true! If you don't believe me, watch this video and your faith will be renewed! All you need is a money mindset. You need to continually think of ways of making more money, securing your future and having the financial freedom you deserve! 
Watch this video to believe me!
Final Thought
Since you have a list of money affirmations now, it could be hard to follow. I'd suggest you first pick the ones you like the best and think you will stick with them. Put them up on a wall where you can see your favorite list all the time.
This constant motivation will drive you to do the unexpected! Memorize them and put those words into action. Make sure you are carrying out all the affirmations.
Monitor your goals, keep track of your money, and think thrice before making any financial decisions. Thinking strategically will get you to your destination, play smart but work hard. Fill your mind with these positive money affirmations and watch yourself rising!