How Long Does A Background Check Take?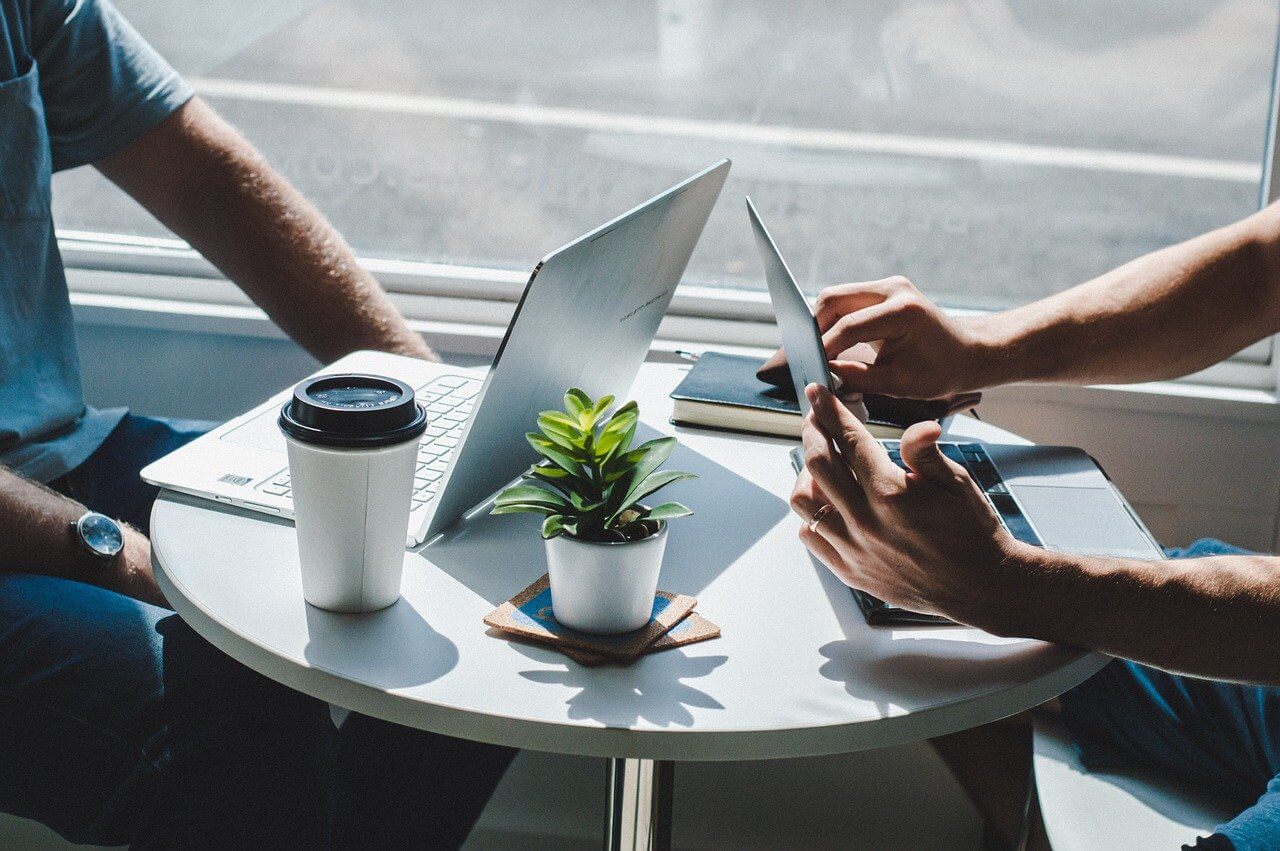 Every job seeker who is applying for a job that includes background screening has two major queries.
a) What is a background check?
b) How long does it take?
If you are also finding the answers to these questions, then you are in the right place.
Answers
a) Background check means the screening process the employer undertakes to check whether your application is true or not, whether you will be a liability or an asset to the institution, and whether you are suitable for the job.
b) The second question is a blend of numerous small doubts. Let's clear all the doubts one by one.
How Long Do Pre Employment Background Checks Take?
Generally, the duration of a pre-employment screening ranges from 2 to 5 business days. However, the length depends on specific factors such as the institution and position for which a person has applied. For example, FBI background check lasts for almost 30 days.
What Are They Looking for in a Background Check?
If you have applied for a job, you might be wondering What shows up on a background check? What are the factors that will affect your background screening? Don't worry! We will clear all your doubts here. 
A Survey from Indeed States There Are Three Main Aspects Included in a Background Screening.
1. Identity
In the background screening, the employer will go through your application and check if you are the person who you claim to be. Identity check is the first step taken in the majority pre-employment background investigation.
2. Criminal record
Every employment screening involves a criminal record check. Through this, the employer makes sure that you won't bring a bad name to the institution. Your past criminal and court records have a significant influence on the final decision- whether you will be hired. The majority of the institutions tend to hire applicants with clean criminal records.
3. Employment history
These checks aim to test whether you are suitable for the applied job or not. Checking your employment history provides an insight into your work experience and capabilities. Your previous jobs, references from your past employers, and your previous positions are all included in your employment history check.
Along with this education, professional qualification and credit history are some critical elements checked while conducting a background screening. 
Why Is Your Background Check Taking So Long?
1. Don't worry if you haven't heard from your employer yet. Probably your check is taking so long because one of the following obstructions has caused a delay- If you have provided incomplete information in the form, then delay is inevitable. For example, if you wrote your nickname instead of your official name.
2. The process involves contacting with education institutions and past employers. If the sources do not return calls on time there could be a delay.
3. In background screening, public records are also checked. The government institutions have certain timelines. And some institution still maintains files and archive. These restrictions could cause a delay.
4. Legal restrictions also cause a delay. The duration of the pre-employment investigation varies from state to state due to the difference in legal complications.
5. Many other uncertain reasons can make you wait longer. For example, bad weather can stop the employer from reaching out to the sources.
How To Speed up Checks?
1. Submit your application in time and ensure you submit before the holiday season to avoid delay.
2. Always be available for your employer and provide him with all the necessary information. Your quick and complete response will help in speeding up the process.
3. Reach out to the sources and make sure they reply promptly to your employer.
"Your background has a lot to do with your approach to movement." — Cholly Atkins
Frequently Asked Questions
1. Should I worry about a background check?
If you were honest in your application, the answer is no. The purpose of background screening is to check if your application is honest or not. The employer wants to check whether you will be an asset or a liability for the institution. If you have a clean criminal record, impressive employment history, and fine credit history, there is nothing to worry about.
2. How can I pass a background check?
Before applying for the job, go and perform a background investigation on yourself. Verify your legal records and know beforehand what your employer will find out. Once you know your position you can truthfully fill your application and address all the problems in advance. The key to passing this is to keep your background clean. It is not an examination that you can pass by preparing overnight. You build your experience as you grow. For now, just fill your application honestly.
3. How do I know if I passed my background check?
The employer islegally bound to inform you if you passed or failed your background test. Once you pass the check you will be notified by the employer. If the background screening takes place as the last stage of hiring then you will know that you passed when you are hired.
4. Does a background check mean I have the job?
Not necessarily. The answer to this question varies from intuition to institution and employer to employer. If the employer considers this the last step in the hiring process then yes, passing the background test will imply that they will hire you. But some institutions have stages after a background investigation and before hiring you.
5. What will make you fail a background check?
Providing wrong information in the job application increases the chances of failure. Your identity, criminal record, education history, and employment history will all be checked during the background screening. And the higher number of black spots found in your background the greater are the chances of failure. No institution wants to hire a liability or a bad name. If the information provided by you turns out to be false or your criminal record is not satisfying then you can fail the check. Some employers consider the screening successful only when all the elements investigated are satisfactory.
"Don't worry about your background, whether it's odd or ordinary, use it, build on it." — Gloria Steinem     
6. Why is my background check still pending for a job?
Many factors can be responsible for this delay. Maybe your past employer or educational institute hasn't replied to your employer. May be due to bad weather conditions the background screening has paused. May be due to incomplete information; the employer is not able to verify your information in time. 
7. What happens if you fail a background check?
A failure in the background investigation could lead to disqualification. The employers tend to reject the candidates whose background screening reveals falsified information. Failure in this leaves a bad impression on your employer and reduces your chances of being hired to negligible. If you fail in a background check, it means you are not in the running anymore.
8. What if my background check is wrong?
If you find any error in your background check, you can take measures to correct them. As suggested by flexjobs- once you get your copy of the check thoroughly examine and point out the errors. The next step is to track the source of that error. If there is a criminal error you can approach the state bureau of identification for rectifying the mistake. If there is an error then you have to step up and correct it.
9. What does Level 1 mean on the background check?
Level 1 implies the basic background check. The majority of employers stop background screening at this level. As described by private eye background checks- in level 1, the screening is limited to the territories of the state in which you are currently living. Level 1 includes identity, state criminal record, employment history, and other essential information.
Conclusion
Now the majority of your doubts regarding the background check must be cleared. You know the meaning and duration of an employment background investigation. You know how to pass and speed up your background screening. You are aware of the consequences if you fail the check and the steps you can take to rectify errors in it. If you honestly fill your application then you have nothing to worry about. Inform the employer about the black spots in your background beforehand, and ensure that he trusts you as an asset for his institute. If you are a hard-working and honest candidate then the background investigation is just a formality and you don't need to stress about it.
What Are the Benefits of Getting a Devops Course Certification?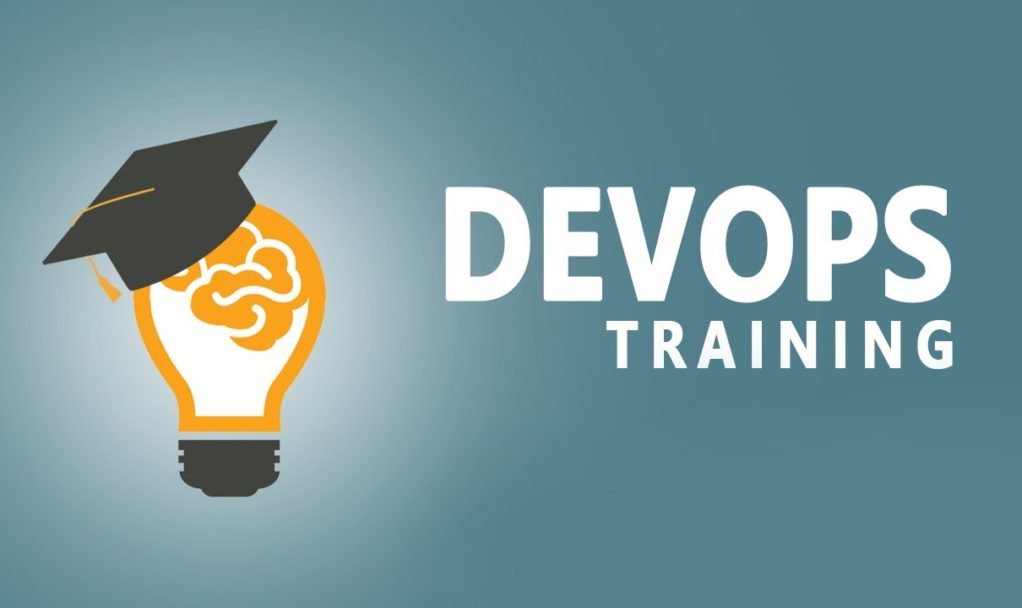 In order to transform collaboration, DevOps must first integrate development operations and then require a chain of tools that are interconnected. According to Gartner, businesses all over the world are increasingly embracing a culture of "devops" in the modern era. You can enroll for a Devops certification course taught by industry experts. Simplilearn also offers devops training in Hyderabad and many other cities.
The Value of Obtaining a DevOps Certification
There is a multitude of advantages to becoming certified in DevOps Foundation, some of which are as follows:
1. Better employment prospects
DevOps is a concept that is still relatively new in the world of information technology, and more and more businesses are considering implementing DevOps practices and processes. Between the required number of DevOps professionals and the number of DevOps professionals currently on the market, there is a sizable skills gap. By obtaining a DevOps certification, which verifies their skill sets within the DevOps framework, IT professionals can take advantage of the severe shortage of highly skilled workers. As a result, there will be substantially better employment opportunities.
2. Increased knowledge & skill
DevOps' central tenet centers on the adoption of innovative decision-making techniques and thought processes. An organization will be able to put DevOps' many technical and business advantages into practice once they are aware of them all. Professionals working together in teams with members coming from a variety of different functional backgrounds make up the core of DevOps. Developers, business analysts, quality assurance experts, and operation engineers are just a few of the experts who make up these teams.
3. Increases in wages
The rapid adoption of DevOps best practices in organizations and the implementation of those practices in the aforementioned organizations have led to enormous increases in pay for DevOps professionals.
Industry experts from all over the world believe that this trend will continue and be sustainable for the foreseeable future. In the field of information technology, DevOps professionals are paid the most.
4. Productivity and performance improvements
Downtime, which can be attributed to waiting for other employees or staff as well as other software and software-related issues, negatively affects the employees and staff at conventional IT workplaces. The main goal of an information technology professional should be to be productive for the majority of the time that they are at their place of employment. This can be achieved by cutting down on waiting time for other staff members or software updates and eliminating the parts of the work process that are both unproductive and unsatisfactory. Not only will this improve the effectiveness of the work completed, but it will also significantly raise the value of the company as a whole and of each employee personally.
5. Gain the ability to create, deploy, and secure modern applications for your organization.
The DevOps methodology's main goal is to promote improved communication and collaboration between the teams in charge of system administration and software development. Shorter development cycles are the direct result of this, which leads to a rise in the frequency of release code being used in production. DevOps implementation can reduce months of work to a matter of hours, and it can be very easily integrated into the processes of quality assurance and quality control for defect detection. This will be extremely advantageous for your company, and it will also make you stand out from the crowd at work.
6. Reliability and Software Quality
The distinguishing feature of DevOps is the high level of accountability for creating and maintaining applications that are expected to operate as intended. When an organization adopts DevOps, every team member will work toward the same quality objectives, which may include stability, performance, and security, as well as user experience and time-to-market considerations. When put into practice, the DevOps principles will guarantee that all project activities and processes are meticulously tracked and that the organization is informed of and ready for the effects of any changes made to the processes themselves.
7. Lessening of the likelihood of unwanted change
The resistance to change in traditional information technology stems from the fear that it might impair ongoing business operations. This impediment, which slows down advancement within an organization, is the root cause of all operational issues. The implementation of multiple tiers of assessment, review, and approval workflows allowed for the monitoring and verification of change processes at each stage of their development. However, the majority of work environments are experiencing a rapid acceleration of change in the current IT market. In order to maintain product quality while meeting ever-tighter delivery deadlines, this is required. And all of this has to be done while meeting the high standards for speed and agility that are currently expected of businesses engaged in the information technology sector.
People who want to enhance the caliber of IT Service Management and comprehend the idea of IT Infrastructure Library (ITIL) frameworks must hold an IT Infrastructure Library 4 Foundation Certification in ITIL. Anyone who wants to help their company adopt a new service management culture and who needs to comprehend the fundamental concepts underlying the provision of digital and information technology services should take the ITIL 4 Foundation course. Both IT professionals looking to update their existing ITIL knowledge and those who are just beginning their journey to ITIL 4 should take this course.
The framework known as ITIL4, or IT Infrastructure Library, version 4, was created with a set of procedures to implement the most dependable type of IT Service Management. In order to emphasize service conditions and flexibility, establish the service life cycle, pursue more specialized customer comfort, and advance digital modification, the ITIL4 structure was created. whereas DevOps is a group of concepts that result from the interaction of two significant objectives. The first of these was described as "agile methods," and the second is a greater awareness of the level of collaboration between the development and operations teams. When speaking of ITIL 4 and DevOps, the second term, DevOps, primarily focuses on integrating software testing, software development, Quality Analysis, and deployment platform, as well as maintaining a continuous integration and delivery cycle. A shorter turnaround time is the aim of operating DevOps Automation Tools in sets and moving in an agile manner.
Getting Your First Job: 8 Non-Obvious LinkedIn Profile Tips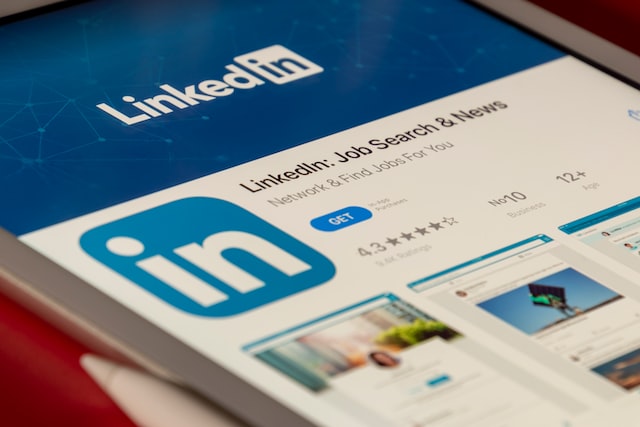 LinkedIn profiles can be divided into multiple categories – those who are actively seeking a job, those who have already found great jobs, and third, entrepreneurs and thought leaders. The catch is recruiters might be looking at all these professionals in order to find the right candidate. 
This means that your LinkedIn profile needs to stand out from the crowd. That being said, it is not a hard task. This is because many people fail to optimize their LinkedIn profiles based on their goals. 
So, today, we will explain what you need to do with your LinkedIn profile to catch the attention of recruiters. 
Add a Website Link 
Gone are the days when resumes used to be multi-page PDFs. Today, individuals are getting creative with their resumes and portfolios. So, our first suggestion for job seekers is to set up a website that can serve as a portfolio and a resume. 
The layout will ultimately depend on the profession. For instance, software developers might have a resume and details of the projects they have handled. On the other hand, paper writer and designer will also have a portfolio section that showcases their best works. Similarly, some professionals might also prefer using their social media links. 
No matter the choice, LinkedIn allows users to include links to their websites, resumes, profiles in the introduction section. This can be a great tool for job seekers to redirect recruiters to their websites. 
Don't Sell Yourself Short
When you are looking to get the attention of recruiters or employers, LinkedIn will serve as a window to your professional experience. As such, make sure that your previous internship or part-time student job titles reflect your experience. 
For instance, you might have done an internship in a company that required you to do the job of a junior analyst. In this case, you can include 'Junior analyst' in the title and mention that this was an internship position. That being said, make it a point not to exaggerate your skillset because if the recruiter calls the company for reference, it shouldn't appear as if you have lied on your profile. 
Make Sure to Include a Comprehensive Description 
It is not only the title of the roles that matter. You should also pay attention to how you present yourself in your profile. It is crucial to include keywords that resonate with the specific role you are looking for. 
In the description, you can add responsibilities and the projects you work on with bullet points without making it look too overwhelming. 
LinkedIn Featured Section 
LinkedIn's featured section is mostly used by those who have a portfolio to showcase. However, the space is not exclusively for sharing your work samples. You can also use the tool to feature the posts you have shared or any articles you java published on LinkedIn. If you haven't shared any, you can also include posts that you have been tagged in. 
LinkedIn also allows users to attach external media like images, documents, and links in the featured section. In other words, there is room to get creative. 
Leverage Recommendations 
In today's professional world, recommendations play a crucial role. The same applies to LinkedIn too. If you have glorious recommendations from your college mates, colleagues, or even your professors, then your profile is going to stand out. 
However, naturally, you might find it awkward to randomly ask someone for a LinkedIn recommendation. But, if you already have feedback from them – such as from a reference letter – then you can take the initiative to check with them if you can post this on your LinkedIn profile. 
This way, your contact doesn't have to do any extra work, but you will also be able to boost the credibility of your LinkedIn profile with authentic recommendations. This approach can also be a great tool for students with no prior experience to score a job. 
Stay Active 
Well, this might not strike us as a 'non-obvious' way of getting noticed on LinkedIn; however, it's a tip that most of us often tend to ignore. It is important for job seekers to be active on LinkedIn and interact with others. It is only a matter of liking, commenting, and sharing other people's content. 
It might also work in your favor if you produce and publish your own content. You can pick a topic that interests you, and it need not be related to your profession. LinkedIn supports multiple formats of content, including articles, videos, and images. This can get your profile more exposure and help you get noticed through searches. 
Avoid Making Your LinkedIn Profile Look like a Resume 
While LinkedIn indeed can be a great way to exhibit your professional skills, you should not simply copy-paste your resume. LinkedIn is designed to be a professional networking platform. In other words, you need to use this site to put up your 'best professional front.' 
This means that you will also need to bring on a bit more personality to the profile, offering insight to other users into what kind of a person you are. This is why it is important for you to engage on LinkedIn. By creating and sharing content, you will be able to create a profile that best represents your professional aspirations as well as personality. 
Check your LinkedIn Social Selling Score
LinkedIn has also set up a unique feature called the Social Selling Index, which assesses the strength of a profile based on four factors. This includes the professional brand, connections, engagement, and relationships. 
This feature mainly targets thought leaders and entrepreneurs. However, individual job seekers can also refer to this score to find out how your profile comes across to others. According to LinkedIn, those with a higher SSI score generate more opportunities. So, it wouldn't hurt job seekers to find their SSI score and adjust accordingly to improve their visibility on LinkedIn. 
Cracking LinkedIn's secrets is not a tough task. By using the tips we discussed above, you can polish your LinkedIn profile to make it look more attractive to potential employers and grow your network.
What Degrees Will Be Needed in the Future?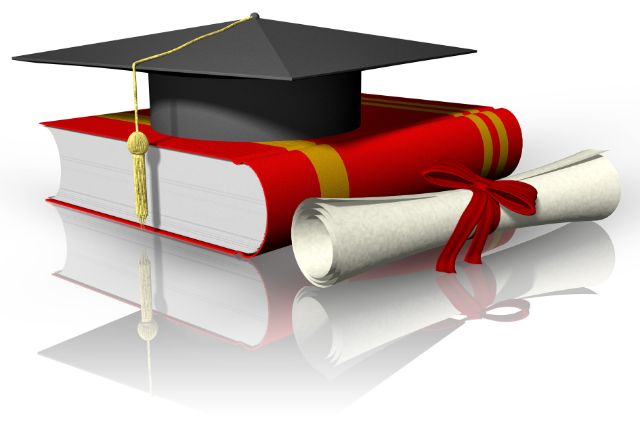 It's not always easy to choose the right degree subject, and now, with so many options compared to any time in the past, this is even more true. The lucky ones are those who have a definite leaning towards one thing or another and who know exactly what they want to do in terms of their career. For others, it can be much more challenging to understand which degree is the best one for them.
One thing to consider when trying to make this choice is what degrees will be needed in the future. Which ones are linked to careers and sectors that are expanding and becoming more important? If the main reason for choosing a degree is to get a stable job afterward, this can certainly point you in the right direction. With that in mind, here are some of the degrees that will likely become more useful as time goes on.
Data Science
If you look at data science trends, you'll see more data is used today than ever before – around one quintillion bytes every day. This data is used by businesses to help them make decisions, create marketing campaigns, predict trends, and even grow their businesses using data-driven strategies. This niche is crucial, and it needs experts who can determine what the given data all means and provide business owners, organizations, and even governments the information they need to derive from said data to then be able to take the next steps – and succeed.
This is where having a degree in data science may be useful. Since the amount of data in use across all kinds of niches is growing – as are the uses of said data – the need for people who can extract meaning from it and use it to great advantage is also increasing. As a data science expert, you can also expect good job stability and plenty of chances for progression in your career.
Human Resources
There have always been human resource departments within businesses, even if they weren't known as that initially. These are the people who take care of employees; they oversee perks and benefits, allocate vacation days, help those who are sick, and deal with disputes between workers.
You might think that this is not such an important element of business or that it is effectively dying out since so many people are choosing to become self-employed or work freelance. However, this is far from the truth. There is still a need for people to be employed, and as long as people are working for others, human resource professionals will be required.
If you also add to this the fact that the way people work is changing, and remote teams are now prevalent, you'll see how having HR experts in a business can help with a wide range of issues that were never problems before, including burnout, isolation, and productivity.
Nursing
So far, we've discussed technical and business-based ideas, but what about nursing? It's certainly a degree that will always be needed because no matter what technology comes in and how we use it, the hands-on approach to medicine will never be replaced.
There is also a nursing shortage, meaning that if you study for a nursing degree, you will likely find work at the end of it. Although nursing is not something everyone can do, it could be the perfect sector for you if you want to help people and you want a job for life.