8 Whiteboard Animation Software to Create Your Characteristic Video Resume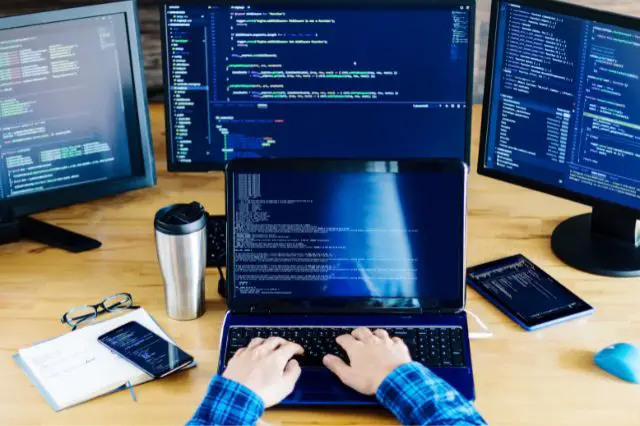 Are you facing stiff competition in a job opening? Then you understand the need to stand out. But how do you beat your competitors, impress the interviewer, and win a new job?
One way is by making a characteristic video resume. These videos effectively highlight your personality, skills, and competencies better than traditional resumes. They are more professional and engaging to surely capture the viewers' attention.
Wondering how to make a characteristic video resume? Panic Not! It is your lucky day. This article will list and explain the eight whiteboard animation software to create characterized video resumes. Let's get rolling.
1. Doratoon

Doratoon is a free whiteboard animation software with unique elements and features, and model for reference. Its user-friendly interface makes it easy for beginners to access editing tools, import personal materials, and share videos in multiple formats. Compared to other animation makers, most elements in Doratoon are free, which gives it an edge over its competition.
Features
100+ video resume templates. Take advantage of a collection of premade characterized video resume samples. Use the search bar to do quick searches to get started without a hassle.
Thousands of animated scenes and props. Find the perfect settings to explain your skills, reveal your personality, and share your vision. You can alter scenes as you want and include as many animated props as desired.
2D and 3D backgrounds. Choose a static, dynamic, or solid color/gradient background. Static backgrounds include animated, abstract, real shots, and more design options.
Cartoon Characters. Select from more than 1000+ lively characters in business, occupation, educational settings, and more. All cartoon characters have unique facial expressions which help spruce up your resume.   
Path animation. Introduce Entry, exit, and stay effects for elements and materials in curved, circular, or straight path styles. Every motion takes 1.5 seconds to ease in, out, or move in a straight line.  
Special filters. Personalize your video resume with color gradients and blur, brightness, contrast, and grayscale filters for the backgrounds. 
Text-to-speech AI dubbing. This feature allows you to voice and accompany your content with sound-matching subtitles.
Music library. You can import your soundtracks or pick one or more from the royalty-free music library.
How Doratoon Works
Open your script and this model for reference to make your characteristic video resume.
Step one
Head to the Doratoon website and sign up for an account. Start with a search for whiteboard animated video resume templates or click Create to choose your preferred working method if you are beginning from scratch or importing PPT.   
Step two
If you begin with a template, click EDIT THIS TEMPLATE after selecting one. Then, edit the background, characters, and templates with colors, filters, shadow effects, and animation gestures from the right column.  
If you start from scratch, insert your scenes, backgrounds, characters, and more from the left column. Next, edit with colors, filters, shadow effects, and animation gestures from the right panel.  
Step three
Click Publish, then follow the dialogue box to provide a title for your video resume and choose the file type, cover, and quality. Finally, click Export to share on social media or copy the URL.
2. Renderforest

Renderforest is a multifunctional whiteboard animation software for effortless video creation. The platform provides unique solutions, like suggesting scenes that best match the contents of your video. This whiteboard animation software allows you to upload video files and easily add images and text to your resume. It has both free and paid plans. 
Features
Ready-made storyboards.
Countless scenes and stock footage.
2D and 3D animation video templates.
AI and machine learning algorithms.
Voiceover trimmer tool.
Beginner-friendly editing tools.
3. VideoScribe

VideoScribe is a versatile whiteboard animation tool for projects, including video resumes. It has an easy-to-use, drag-and-drop user interface well suited for beginners and professionals to make memorable videos. You can start using the tool with a seven-day free trial and later graduate to the paid and negotiable team plans.
Features
Hand-drawn animated illustration library.
Unlimited image and GIF uploads.
Audio importation and voiceover recording.
Ever-expanding template library.
Multiple export options.
Royalty-free music collection.
4. Animaker

Animaker is a whiteboard animation maker with five different styles, including backboard, notepad, stitch board, and glass board, to diversify your options. The free video resume animation maker provides easily customizable video resume templates to kickstart your efforts. You can easily upload and edit footage using all the essential video editing tools.
Features
Drag and drop user interface.
Customizable resume templates.
Royalty-free music tracks and stock assets.
Multiple sharing options.
Powerful character builder.
Advanced animations.
AI-powered text-to-speech functionality.
Auto lip-sync
5. Vyond

Vyond is another animation software for creating dynamic and engaging whiteboard video resumes. The tool helps you create characters to fit any context, from specific careers and workstations to casual settings. You can host your videos wherever you like, export them to social media, or upload them to other content platforms.
Features
Whiteboard animation templates.
Flexible storage.
Flexible pricing plans.
Training resources and options.
Active customer community.
Responsive support center.
6. Powtoon

Powtoon is a free whiteboard animation software that lets you create, edit, and add animation, characters, text, music, and more. The tool allows you to choose from a wide range of whiteboard animation styles to produce professional-looking video resumes in minutes. What's more, you require little to no editing skills to work with Powtoon.
Features
100s of professionally designed, ready-made templates.
Simple steps for making a video.
Animation, animated characters, and footage.
Upload and customize your footage and images.
Access tutorials, live webinars, support, and a training center to improve your skills.
Vibrant community.
7. Doodly

Doodly is one of the whiteboard animation software with a friendly interface to allow anyone to make a professional video resume in minutes. The tool enables you to draw animations and make your video resumes by pointing and clicking a mouse. You can also select doodle images, then click and drag them to the canvas for the tool to draw the image for you.
Features
Drag and drop user interface.
1000s of custom-drawn whiteboard doodle images.
Smart draw technology for drawing uploaded images.
Selection of male and female hand types for personalization.
Record your own custom voice-over on the platform.
Royalty-free audio tracks.
8. Animatron

Animatron is another powerful whiteboard animation software you can use to create video resumes. It has a simple drag-and-drop user interface and tutorials to help beginners make stunning videos in no time. It has free, pro, and business plans with differing access to its studio. 
Features
Static and animated graphics.
Audio and sound FX.
Backgrounds and objects.
Royalty-free images, audio, and video clips.
Import ready-made content.
Support from staff and users forum.
Conclusion
Video resumes have come of age with employers. And rightly so because they can present a fuller picture of the candidate. You now have a winning list of whiteboard animation software to make a characteristic video.
To best engage interviewers, you need elements and features provided by most of the animation software above. However, I recommend Doratoon because it offers more under its free plan than its competition.  
Benefits of Being Employed by an Umbrella Company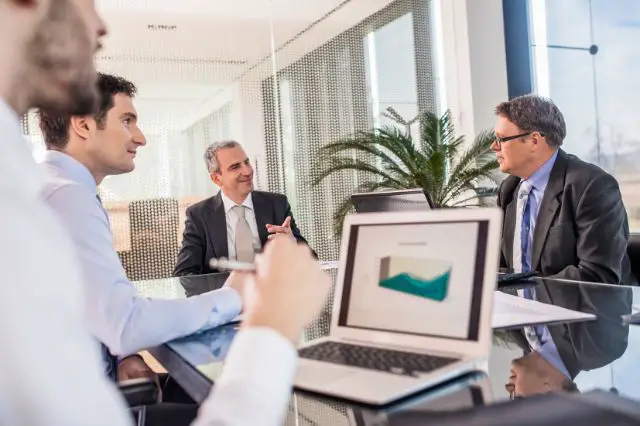 Working through an umbrella company is a terrific alternative if you're new to contracting or want the assurance that you'll get paid on time and maintain tax compliance. When you work for an umbrella company, the business represents you to your client and serves as your employer. Some umbrella workers mistakenly think they are independent contractors or that their umbrella only handles their agency's payment. It is incredibly pervasive and persistent in believing that umbrella firms act like employers to obtain some tax benefit. Let's examine some of the benefits of being employed by an umbrella company.
Worker rights
You become an employee of the umbrella firm when you register with them, and they serve as your employer. Since you are an employee, you are entitled to benefits like statutory sick pay and paternity/paternity pay.
One of the major advantages of being in an umbrella company is the provision of employee benefits, as it is uncommon for contractors, freelancers, and agency workers to have access to these.
Maintaining Employment
Some employees of umbrella companies may find the Continuity of Employment extremely helpful. What is it, then? The self-employed have historically had more difficulty obtaining outside financing.
For instance, obtaining a mortgage is typically more difficult for persons without a steady job.
This is altered by continuity of employment with an umbrella organization. When you work for an umbrella firm, they hire you. If you still wish to utilize an umbrella for your payroll, you do not need to switch umbrella firms when you move assignments. You may work for several clients while still working for the same company.
An umbrella company may help you secure a mortgage, improve your credit score, or borrow money from a bank if you have a steady employment history.
Very little administration
Umbrella businesses aim to simplify your life as much as possible. Once you are an employee, all you have to do to get paid is turn in signed timesheets on schedule.
By using an umbrella structure, your administrative duties are reduced. Therefore, from a contractor's standpoint, employing an umbrella is unquestionably the simplest way to get paid.
Refrain from caught up in IR35
Anti-tax avoidance legislation known as IR35 was introduced to the UK in April 2000. In essence, it seeks to tax so-called "hidden employment." It applies to contractors who work through their own limited companies and are employed by the business they are contracting for.
 You won't have to worry about falling within or outside IR35 if you work as an umbrella employee. There is no uncertainty; you are considered an employee of Parasol for legal and tax purposes.
Making the change is simple
You have two choices if you now work through a limited business and want to convert to an umbrella company. If you're going to trade through your little business in the future, you can either close it down or put it into dormancy.
The next step is registering with an umbrella company, and everything else will be handled for you. It's crucial to comprehend your obligations and position, whether you enter into contracts through an umbrella company or a limited business.
Pensions to tackle lack of retirement savings
The government implemented a Pension Auto Enrolment Scheme in 2012. You will automatically be registered in the program if you work for an organization, are at least 22 years old (but under the state pension age), earn more than £10,000 per year, and do most of your work in the UK.
Cheaper than an accountant and low margin
Every time payments are made; the majority of umbrella businesses remove a percentage from the employee's gross wages. Umbrellas often offer two margins, a weekly margin and a monthly margin, which makes sense given that the majority of assignments have weekly or monthly payroll frequencies.
Each provider will have a different margin. The best and most reputable umbrella firms in the UK often give weekly margins of between £15 and £25 or between £60 and £100 per month. These numbers are significantly lower as compared to an accountant for contractors. Additionally, it's important to keep in mind that umbrella firms provide services beyond payroll, life insurance, etc.
Wrapping up
Sadly, not all umbrella firms are reliable or comply with the law, and they damage the reputation of the sector.
Pay attention to umbrella firms that appear too good to be true, such as those that offer "non-taxable" pay components, which may be a symptom of a tax-avoidance scheme. However, if you ask, reputable umbrella firms will be happy to explain to you what job advantages you are qualified for.
Everything You Should Know about LiveCareer Resume Writing Service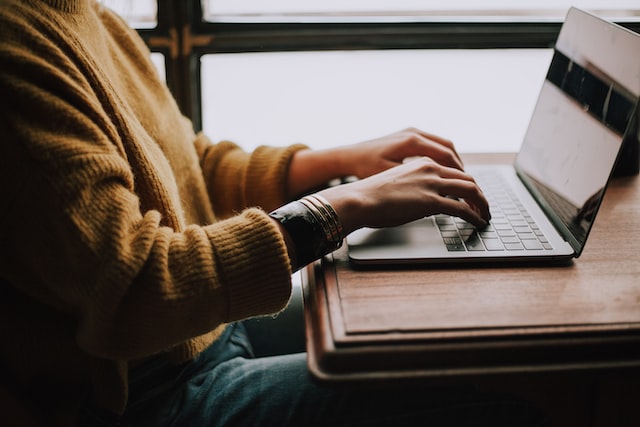 The modern market offers job seekers a plethora of resume-writing services that promise a full-proof way of getting interviews and landing jobs. Most have professional resume tailors responsible for customer orders. Some allow job seekers to create their own applications.
This practice is like the way Wix and other website-building platforms work. Today's case combines these elements and introduces some of its own. We'll take a look at the LiveCareer platform and see if it holds up.
Resume Builder
First, let's explore its resume-building abilities. Unlike services such as skillhub.com, the platform enables making resumes on your own. The interface is pretty straightforward. You select the years of experience and your country of origin. Next, choose a resume template. The neat part is that the service allows making a document from scratch or editing an existing one.
Once I uploaded the document, the platform generated several resume templates. After selecting one, the resume is reformatted according to the template. There are several portions of the document that can be edited:
Contact information;
Work history;
Education;
Skills;
Summary;
Extra information.
Each section offers suggestions to make the job easier and faster. Having examples of skills and summaries helped me out. The entire process was seamless and helpful. It's a great tool for those wanting to create resumes for different positions. The downside is there's no way to delete a document. Your only option is to edit it.
Another catch is that there are no free trials. After making the first template, the website will ask users to log in with Google or Facebook. They can select either a $2.95 trial period of 14 days or a $5.95 monthly access. Of course, it's not much to ask for so many features. But other users would have preferred paying for each resume at a time.
Resume Services
Those who don't want to do the work themselves can check out the resume services. This option is more suitable for people with extra cash in their pockets because the prices of tailored documents range from $135 to $400. These price tags are advertised to clients, from graduates to upper managers.
While the price can be steep, the service gives a better chance at employment. The editor is great but doesn't offer the same insight as a team of professional resume writers. They know the competition in and out and have a better understanding of which keywords to use. These skills are out of reach even for me.
It takes several days for writers to complete a single resume. The good part is that the specialists listen to what you need and take this information into account.
Yet, there's one problem with the service. For such a price, you only get one free resume rewrite within 60 days of purchase. That's extremely little, considering what other similar platforms offer.
Cover Letter Tools
Besides its robust resume-writing tools, LiveCareer has cover letter options. This process is even faster than creating a resume.
Select a template and provide a bit of professional information. This includes skills, strengths, and preferred positions. One can also tell the position they aspire to and describe their working style.
It's a good place to start for people without experience in cover letter writing. Those looking for a professional approach can order a custom-made cover letter for $60. As with other items on the price list, it can be too much for entry-level workers and graduates. Of course, this is completely optional, as having a good resume will work fine in most cases.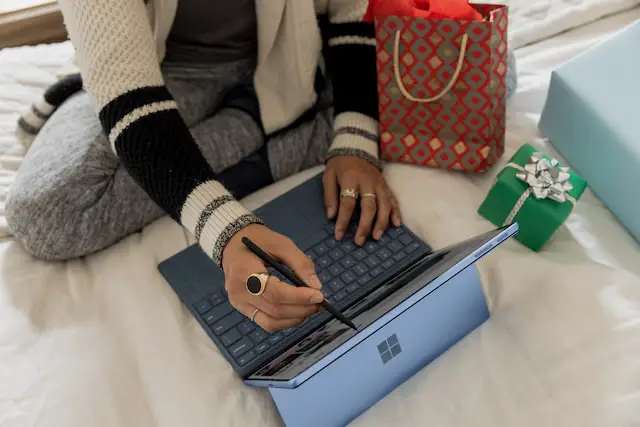 Job Search
Despite the price issues, LiveCareer has another positive point. Registered customers can make use of its great job-searching tool. It's simple and effective, as it searches for vacancies across all popular websites.
Users can browse through vacancies posted on LinkedIn, ZipRecruiter, and CareerBuilder. Clicking on the options directs you to the selected websites. While not groundbreaking, I appreciated this extra feature. It ensures that the resume gets to as many recruiters as possible.
Mobile App
LiveCareer also has its own app for Android and iOS devices. While a great idea, it doesn't offer many features. It's mostly used as a job search and application tool. Besides, it is limited to LiveCareer subscribers. Having resumes and cover letters on hand is a neat touch. But it would be better if the app had the same resume-writing capabilities.
Maybe the developers will add more features in the future, like editing and ordering resumes or contacting writers. For the time being, the LiveCareer app doesn't have enough perks to warrant a place on devices.
Conclusion
When it comes to functionality, LiveCareer is one of the best platforms. But its steep prices can turn away some clients. Those with enough funds will work with some of the top industry professionals.
How Can a Hobby Help You at Work?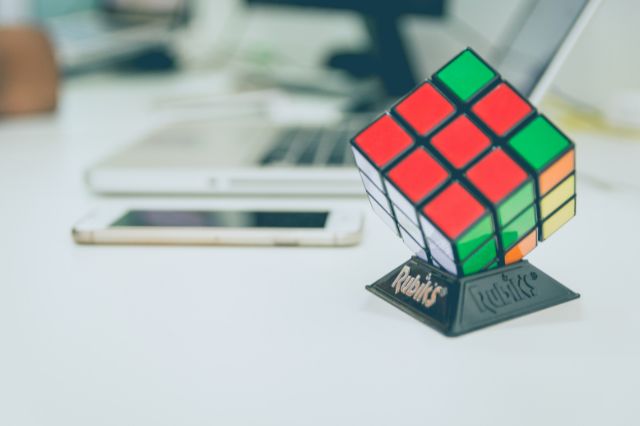 Work is an important part of most people's lives. Of course, it's a source of income that we use to pay for essentials like shelter, warmth, and food, as well as non-essentials like vacations. But work offers us much more than this. 
Abraham Maslow created the "hierarchy of needs" in a 1943 journal article. This theory outlines that work actually helps us build a sense of belonging, feel accomplished, and achieve our full potential (which he called "self-actualization"). 
He argued that this self-actualization comes from being creative, inventing new things, or becoming recognized in a particular field. 
To be able to reach this, we must be given the opportunities by our bosses, but we must also apply ourselves, develop our skills, and always be willing to learn. This doesn't just mean in formal training courses and sessions either, there are learning opportunities everywhere, including in your hobbies. In fact, your hobbies can make a big difference to your work life. 
Improve Your Strategic Thinking
No matter whether you run your own business or work as a salaried employee, being able to think strategically will serve you well in your job. Formulating a marketing strategy, asking for a pay rise, and navigating office politics are all best done with some strategic planning. 
For some people, strategising comes naturally, but for others it's a bit of an alien concept. Thankfully, having a hobby can help you refine your skills in this area. 
Many games require you to think strategically, including card games, board games, and modern video games. Poker is one of these because it combines several strategic elements together into a single game. Those that understand how to play poker well can instantly assess the value of their hand, calculate how it stands against other possible options that their opponents may have, and make strategic decisions on whether to fold, call or raise. 
Similarly, chess players need to think several steps ahead of their opponents so that they can anticipate the moves that they'll make and counter them with moves of their own. Simultaneously, they must plot their own attacks by deploying advanced chess strategies.
Boost Your Creativity
Many jobs require us to problem solve. Things never go quite to plan, meaning we're always thrown curveballs that require us to think on our feet and change our approach. Problem-solving like this is much easier when you can be creative. 
Hobbies like painting, writing, and drawing can help boost your creative powers. As can solving puzzles like jigsaws, crosswords, and Sudoku squares. 
While it may not be directly applicable to your work, the creative thinking you do in your hobby will make your problem-solving at work seem much easier.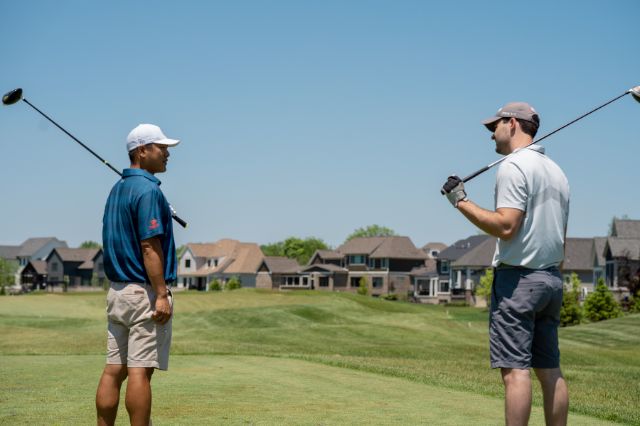 Networking
As much as we like to think of life as a meritocracy where only the most talented make it to the top, there are many other factors that can influence productivity and whether someone gets a promotion, lands a new job or secures a business deal. 
One of these factors is having connections. The old adage of "it's not what you know, but who" is unfortunately still applicable today. And while we can lament that this isn't entirely fair, there isn't a lot we can do about it. 
Therefore, building your own personal network is going to be valuable as you'll have contacts that can open doors for you when you need them to. 
Having a hobby that lets you meet new people can help you grow your network; even if the people you meet may not necessarily be able to help you right away, you never know when a scenario may arise. 
For example, say you meet an event planner while out playing golf. If your company later needs to throw a big party to celebrate an important anniversary, your contact could be invaluable. 
Having an interest that you share with others can also help you to bond with your co-workers. If you both enjoy playing Fortnite, then you'll be able to spend time discussing the game together. Having these kinds of relationships at work can also help you progress your career and can make it easier to ask for favors when you need help.