What Mobile App Trends Will We See in 2023?
Smartphones and apps might not be anything new but since the pandemic, the world has certainly become more open to doing all manner of tasks online. When we were forced to stay at home and many places of business were forced to close their doors, our reliance on the internet, smartphones and online services understandably increased. We might be a few years down the line and well on our way to life returning to normal, but that doesn't mean our love of technology has lessened. In fact, we're seeing technology evolve and things like new smartphone apps being developed all the time – so what can we expect to see in 2023?
Which Industries Are Making use of Apps and Mobile Technology?
Immersive Gaming
Online gaming has been popular since the internet began and it shows no signs of slowing down. However, what we have seen is massive strides in technology in terms of gaming, what it offers and what gamers expect. Even industries like the online casino industry have had to adapt in order to keep up with customer demand in terms of technology and expectations.  In 2022 we saw the use of online casino apps increase as more online platforms recognised that they needed to offer this as a way of accessing their services.
For the last few years, casino sites have improved their app development every year, and the gambling industry is expecting some big steps forward in app technology in 2023
Wearables
According to Statista, there are 1.1 billion connected wearables throughout the world and this number is only likely to increase. As mobile phone app development continues to improve, the capabilities that they have also does, and this is something that consumers are really responding to.
We already know that smartphones and gadgets have quickly become must-have devices. Everyone has their favourite brands and many people want to ensure that they're at the front of the queue for these brands when new products come out. Over the last few months, we have seen the wearables market shift and become part of this must-have space and 2023 is likely to see that space grow. People are starting to expect to be able to see how their body is doing, how many steps they have done and even how well they slept and it is the evolving technology in wearables that is making that happen.
On-Demand Apps
One thing the internet has done over recent years is to increase our expectations on when we receive things or how quickly we get a response – and 2023 is going to be no exception. What we are likely to see is an increase in apps that give us on-demand technology, whether that is instant access to information or simply being able to watch something on TV at the time we choose, rather than listening to a schedule. When it comes to on-demand apps the most popular are surrounding TV and entertainment, with the likes of Apple TV and Disney Plus being strong competition for Netflix. This trend of watching TV and accessing entertainment in this way isn't likely to slow down and as such, this industry will see some changes throughout 2023.
Social Media
Social media is another trend that has increased in recent years, but also in what it can offer and what social media fans expect. Gone are the days when being in someone's Top 8 of someone's MySpace friend list was the top priority. Nowadays, social media is more about instant access to our favourite creators – this could be via live videos, the videos they create with a snapshot into their lives and even trends like "Get Ready with Me" which seem to have been sweeping social media platforms throughout 2022. We're likely to see more of this in 2023, as creators become more used to sharing their lives with us and therefore share more we'll start to want to know more about the people that we look up to and admire.
Artificial Intelligence
Artificial intelligence is something that has been talked about for a number of years, but many feel that apps surrounding this on mobile phones will expand in 2023. The truth is that the technology behind artificial intelligence has improved massively, which means that it is something that more people are inclined to take part in. Not only that but the fact that mobile apps can work with artificial intelligence means that it is a hobby that is becoming more affordable. In the past, the technology that was needed for things like this and augmented reality was expensive which meant that they were out of reach for many people. This is slowly changing and it is something that we are likely to see further changes with next year.
Smart Gadgets
Smart gadgets have definitely been creeping up in popularity and in 2023 this is likely to continue. The truth is that people have really embraced the likes of asking Alexa to add items to their shopping lists or play their favourite tunes. Ring doorbells and smart gadget home security apps are also proving popular and people are likely to want more of these in 2023. The truth is that this is an industry where technology is consistently improving which means these apps become more useful and therefore people want to make more use of them. What we are likely to see in 2023 is these apps becoming more intuitive as to what people need and prompting people for things like adding items to their shopping list or checking for a parcel that has been left on the doorstep and those are all things that the public are likely to respond well to.
Most of this will be no surprise as they are trends that have already started in 2022. We know that technology is a big part of our lives and most of us are willing to embrace that and do what we can to ensure that it enhances our lives as much as possible.
The Best Way to Get Mobile Plans for the Family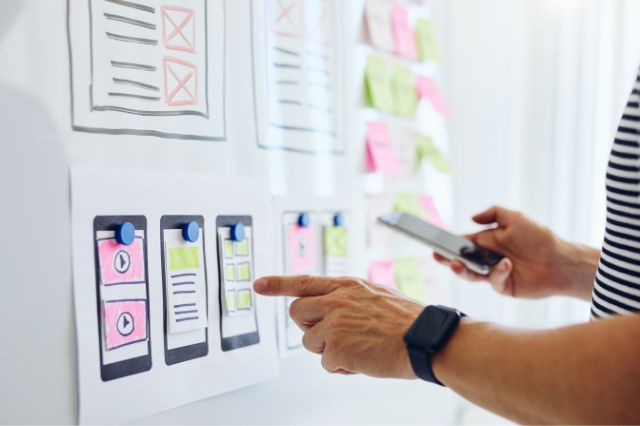 Getting mobile plans for many people may seem demanding, especially when there are diverse needs and requirements for each person. It is even more demanding when you also have to shop for a new mobile phone. Foremost, it would help if you chose a customer-friendly service provider. This makes it easier to shop around while you get clarity on gray areas. Nevertheless, the buoyant for each individual involved will also help to determine the best phone model or brand.
Nowadays, several family members share almost the same data connections. Meanwhile, the monthly data expenditures or expenses are always high if the plan involves the whole family. Since the mobile plan cost is usually enormous for many households, there is a need to cut down expenditures as much as possible. You may need to determine your children's data usage to choose the most suitable strategy.
Choosing the Best Plan for You
One of the most effective ways to maximize the benefits of mobile phone plans is to choose the best one for you. Selecting the most appropriate method may be challenging if you need help identifying your needs or preferences. Truthfully, the marketplace is filled with competitive prices and competition. Several vendors will always advertise their services, giving you the privilege to choose. As a result, your response would be based on personal benefits.
Do You Have Any Financial Constraints?
To get mobile plans for your family is much easier when you understand your financial capacity. In the long run, you will need to decide between an installment plan or a total upfront cost. You can also pay in advance, provided you have sufficient money to cover the expenses. This will free you from incurred charges, but it is best to exhaust the data plan before the assigned date. Meanwhile, some service providers allow you to roll over unused data, provided you are renewing your subscription.
Understanding the Purpose of Buying a Mobile Phone
You should first ask yourself why you need to buy a mobile phone. Is it necessary at all? If you have decided buying a new phone is a necessity, then examine the intent behind it. If your current phone works perfectly well, you may suspend purchasing a new one.
If you need a new phone mainly for communication, you may not need a phone with a large space capacity. On the other hand, a phone with large GB is highly required for individuals who make money via the internet. Also, game developers usually need ample space on their mobile devices. You may choose the 5G internet connectivity.
Get Mobile Plans for Different Purposes
What happens when you choose to switch your service provider? You want to save yourself from unexpected scenarios or turnouts. Some providers may request that you pay an exit charge, which may not be a fair decision. This is why it is expedient to read your service provider's policy before signing an agreement.
Ask each family member how long it takes to make a call. You can predict the expenses this will incur by the end of the month. You should also confirm the minimum amount you can recharge on a mobile device. For instance, a kid will most likely not need an excessive subscription since most of their apps are on gaming and online messaging.
Varieties of Plan Packages
You can get affordable mobile prepaid plans Australia, as the continent has cost-friendly service providers. You may subscribe to an unlimited data plan at a low price. By doing so, you can quickly meet every family member's needs.
Mobile phone plans may also involve prepaid payment or the postpaid alternative. The prepaid payment option allows you to subscribe for the data consumption you need within a particular time frame. Once the data is exhausted, some providers may allow you to continue browsing the internet, but with restricted access. On the other hand, the postpaid option would pile your bill at the end of the month. If you are still determining the data consumption of the family members, this is the best option for you. However, it would help if you also chose a service provider you can trust not to dupe you.