Location Trackers and Why Women Should Consider Their Safety When It Comes to Technology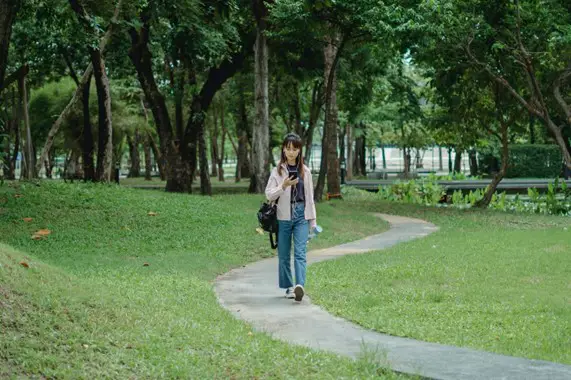 Safety. It's a concept that's often at the forefront of a woman's mind. Is that walk too isolated? Is that behavior strange? Am I aware of my surroundings? And when it comes to all things safety, technology has often been a positive force. Just think about journey trackers that allow you to be watched by a loved one, or the 'I'm home safe' text after a fun night with friends. But the question still stands, should we be trustworthy when it comes to all technology? And how do we make sure that it isn't being used to our harm?
Take for example the Apple AirTags that were created with the intention of keeping track of your things, but which instead, according to The Guardian, became (in some cases) a safety hazard when it came to stalkers. Or the geotags on Instagram or Snapchat maps that can create a very similar danger. The prevalence of location sharing is frightening. So, with that in mind, what are the ways that you can counteract these dangers, without rejecting technology altogether?
Turn off your location
To be clear, this article isn't suggesting that you throw away your phone. In fact, keeping a fully charged phone on you is always going to be beneficial to your safety. And actually, a portable charger as part of a tech survival kit is always a good thing to carry – an idea illustrated by Express VPN, which advises keeping it in a waterproof pouch so that it's both portable and secure. However, it's good to be aware of who has your location and to make sure that your privacy settings are set so only close friends can know your whereabouts. There are lots of apps that have location-sharing technology within them, so first things first, turn them off. Or at the very least, limit who can see your coordinates. 
Download a safety app
With that being said, many people want to share their location with the people they love so they can feel safe. But it's best to try and limit this to a safety app along the likes of Walk Safe – the app which, seen on BBC News, allows you to follow your friend's journey and which notifies the walker of any crimes in their area to avoid. Alternatively, what3words creates a unique combination of words to share your location, making it simple to share your exact place in a time of distress. Whichever you choose though, only allow access to those closest to you who you trust the most.
Check your surroundings 
And finally, it's always vital to check your physical surroundings. Not just for people but also for hidden technology such as AirTags which could be tracking your location (and which have occasionally been found in locations such as cars) or for hidden cameras when staying in short-term rentals. It's nice to assume that nobody would want to use technology for surveillance, however, it's always best to remain vigilant just in case. Therefore, check your car, hotel room and any other place you might suspect malicious use of technology!
Technology can be our savior, but as with most powerful tools, it pays to use it wisely.
5 Tips to Shop Safer Online and Protect Your Privacy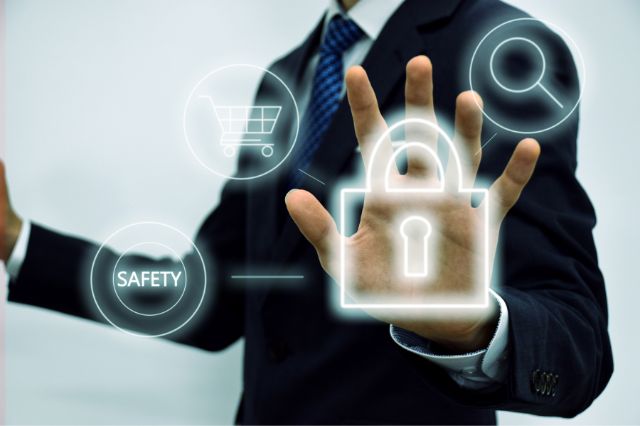 There used to be a time when could designate a particular time of the year as 'the shopping season,' however, it is not very much possible now. Shopping season is here all time around, and while the year ends, shopping does not.
There is no denying that this spike in global interest in shopping has something to do with the ease of online shopping. Previously, people who did not like mass gatherings or were not fond of the shopping experience would refrain from the entire idea as whole but now that you can shop from anywhere in the world with a single tap on your screen – everyone is interested in shopping experience.
But just like every light has its shadow, online shopping comes with a few limitations; the worst of which is cybercrimes.
While this might alarm some of you to sweat off online shopping, here are some tips that will help you stay secure while shopping on the internet.
1. Use a secure connection
There is nothing more important than securing your identity and financial information online. When shopping online, there are times you might land on malicious websites and if your system and network are not protected, you might fall risk to cybercriminals.
In order to combat this, we recommend you use an internet service that ensures your online protection, at all times. If you ask us, we have only one provider in mind when talking about online security on top of internet speeds and that is AT&T. Not only does AT&T Español come forward with blazing fast, symmetric internet speeds but it also offers complimentary security suite to protect your data and devices from any outside intrusion.
2. Go to verified and secure websites only
Make sure that the website you are placing your order on is secure and reliable. It does not mean you need to inspect the website's technical aspects – all you need to do is check if the URL has 'HTTPS' at the start or not.
'HTTPS' means that the site is secure and if the website starts with 'HTTP,' you might want to stop shopping and never look back at it.
3. Do not fall for phishing emails
If you find an email detailing shopping deals that seem too good to be true, just know that they are there to scam you. Always remember one thing, there is no such thing as cheap quality. It might just be an oxymoron. Quality does not come cheap and so if you find deals that are way too cheap, you should know that the quality would be a disaster.
Another thing you should stay careful about is that fraudsters send fake phishing emails to lure you into entering your important, financial data on their websites. Refrain from this practice and never send your financial details to unauthorized websites or businesses.
4. Use a credit card for payments
While a lot of you might think adding your debit card details on a shopping site is a smart idea to control your spending, it is not.
Since credit cards have a limited liability of up to $50, it is advisable that you use them for payments. This helps if your financial information gets compromised and the money in your account stays safe.
5. Do not use public Wi-Fi
You might think using an open network for shopping is harmless but it might pose severe harm to your online presence and financial data, in case a hacker finds a way to it.
However, if you have no other option than to use public Wi-Fi, make sure to use a VPN service alongside.
The Last Words
Online shopping emerged as a great plus during the coronavirus worldwide lockdown and since then, we refuse to go back to the olden and traditional ways of shopping. It is a great time saver and convenience propeller but to use it in the best possible manner, you need to be careful. Take care of all the tips discussed in this article and make your way through the online shopping world without any hurdles and hardships!
If you still have any queries regarding online shopping, please let us know in the comment section.
What Mobile App Trends Will We See in 2023?
Smartphones and apps might not be anything new but since the pandemic, the world has certainly become more open to doing all manner of tasks online. When we were forced to stay at home and many places of business were forced to close their doors, our reliance on the internet, smartphones and online services understandably increased. We might be a few years down the line and well on our way to life returning to normal, but that doesn't mean our love of technology has lessened. In fact, we're seeing technology evolve and things like new smartphone apps being developed all the time – so what can we expect to see in 2023?
Which Industries Are Making use of Apps and Mobile Technology?
Immersive Gaming
Online gaming has been popular since the internet began and it shows no signs of slowing down. However, what we have seen is massive strides in technology in terms of gaming, what it offers and what gamers expect. Even industries like the online casino industry have had to adapt in order to keep up with customer demand in terms of technology and expectations.  In 2022 we saw the use of online casino apps increase as more online platforms recognised that they needed to offer this as a way of accessing their services.
For the last few years, casino sites have improved their app development every year, and the gambling industry is expecting some big steps forward in app technology in 2023
Wearables
According to Statista, there are 1.1 billion connected wearables throughout the world and this number is only likely to increase. As mobile phone app development continues to improve, the capabilities that they have also does, and this is something that consumers are really responding to.
We already know that smartphones and gadgets have quickly become must-have devices. Everyone has their favourite brands and many people want to ensure that they're at the front of the queue for these brands when new products come out. Over the last few months, we have seen the wearables market shift and become part of this must-have space and 2023 is likely to see that space grow. People are starting to expect to be able to see how their body is doing, how many steps they have done and even how well they slept and it is the evolving technology in wearables that is making that happen.
On-Demand Apps
One thing the internet has done over recent years is to increase our expectations on when we receive things or how quickly we get a response – and 2023 is going to be no exception. What we are likely to see is an increase in apps that give us on-demand technology, whether that is instant access to information or simply being able to watch something on TV at the time we choose, rather than listening to a schedule. When it comes to on-demand apps the most popular are surrounding TV and entertainment, with the likes of Apple TV and Disney Plus being strong competition for Netflix. This trend of watching TV and accessing entertainment in this way isn't likely to slow down and as such, this industry will see some changes throughout 2023.
Social Media
Social media is another trend that has increased in recent years, but also in what it can offer and what social media fans expect. Gone are the days when being in someone's Top 8 of someone's MySpace friend list was the top priority. Nowadays, social media is more about instant access to our favourite creators – this could be via live videos, the videos they create with a snapshot into their lives and even trends like "Get Ready with Me" which seem to have been sweeping social media platforms throughout 2022. We're likely to see more of this in 2023, as creators become more used to sharing their lives with us and therefore share more we'll start to want to know more about the people that we look up to and admire.
Artificial Intelligence
Artificial intelligence is something that has been talked about for a number of years, but many feel that apps surrounding this on mobile phones will expand in 2023. The truth is that the technology behind artificial intelligence has improved massively, which means that it is something that more people are inclined to take part in. Not only that but the fact that mobile apps can work with artificial intelligence means that it is a hobby that is becoming more affordable. In the past, the technology that was needed for things like this and augmented reality was expensive which meant that they were out of reach for many people. This is slowly changing and it is something that we are likely to see further changes with next year.
Smart Gadgets
Smart gadgets have definitely been creeping up in popularity and in 2023 this is likely to continue. The truth is that people have really embraced the likes of asking Alexa to add items to their shopping lists or play their favourite tunes. Ring doorbells and smart gadget home security apps are also proving popular and people are likely to want more of these in 2023. The truth is that this is an industry where technology is consistently improving which means these apps become more useful and therefore people want to make more use of them. What we are likely to see in 2023 is these apps becoming more intuitive as to what people need and prompting people for things like adding items to their shopping list or checking for a parcel that has been left on the doorstep and those are all things that the public are likely to respond well to.
Most of this will be no surprise as they are trends that have already started in 2022. We know that technology is a big part of our lives and most of us are willing to embrace that and do what we can to ensure that it enhances our lives as much as possible.
How to Beat the Netflix VPN Ban When It is Not Working in 2022?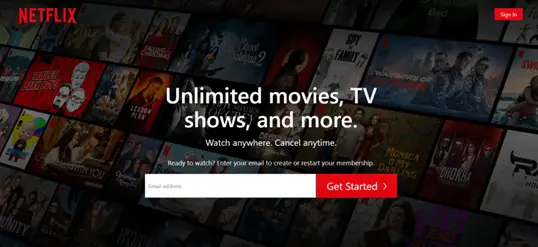 VPN makes it easy to stream Netflix and watch different Netflix region libraries. Netflix is loaded with tons of content from different countries. But it is only available to some users. In addition, there are some restrictions based on the content policy.
You must use a server from that country to watch all these contents. Only VPN can help you to do that from your region. But what happens when Netflix bans the VPN?
This guide is for you if you are going through this problem. To solve the problem, you should use a reliable VPN for streaming in UK . Let's find a way to get around the ban and stream Netflix.
What Is the Best Way to Bypass Netflix VPN Ban?
In 2022, Netflix is ruling the online streaming industry. So, the pressure is rising for the streaming service and people are getting desperate to stream this giant service.
Most of us use VPNs. It is the only way to explore all the content from different countries' libraries. Because of the regional content agreement, A large amount of content is unavailable in your country.
A reliable VPN can provide an extra layer of service against the VPN ban. Even some of these VPNs are budget-friendly and let you explore libraries of many countries.
There are lots of reliable VPN options available for you that Netflix cannot detect. You can easily unblock Netflix in three easy ways and get past the Netflix VPN ban. Let's find out all these steps below.
Choose a Reliable VPN
The good news is there are endless options available for VPN. So, pick a reliable VPN. Selecting a reliable VPN is the first step to bypassing the Netflix ban.
VPN works as a tool to break geo-block and find a way to get access to restricted libraries in different countries. It is true that Netflix is improving and can now detect VPNs and bank them. That's why the user faces problems using the VPN and unblocking Netflix.
A reliable VPN is good for serving in a better way all the time. To pick which one is best for you, check the server list of the VPN.
Keep in mind a better VPN always has a broad geographic reach. So do not choose a VPN that offers a limited server.
Get a subscription or sign up
The most reliable VPN offers premium service. To get such types of service, you must get their subscription. That means it does not come without charges.
After downloading VPN, get your subscription. The good news is such VPNs offer trial services as well. So you can easily determine whether this VPN will work to stream Netflix.
If it is not for you, then the VPN service will also return your money. So be risk-free. Remember, a reliable VPN makes the charge less when you get their subscription for a longer time. That's why they are a cost-effective option for the user.
Use Suitable and different servers
Available servers of a VPN play a vital role in bypassing the restriction and bans. Once you get the VPN, you always have the option to select or switch between different servers.
It helps you to change the location and IP address as well. It also helps to get a better speed for streaming. To get more and more speed for streaming, choosing the nearest server based on your location is a wise step.
A Netflix user also wants access to a different country's library. So, target the server as follows the country and watch and enjoy buffer-free streaming.
Use dedicated IP
A dedicated IP address is another best option when you are still suffering to get an active streaming connection from Netflix. Such an IP address defines a unique address that is not in use for mass people.
Sometimes, a reliable VPN with premium service also fails to connect with the Netflix server. It is only happening because Netflix developed its service to detect IP addresses.
Yes, they can be detected as a bundle. In this case, a dedicated IP address is the only way to bypass this problem. Unfortunately, few VPNs come with dedicated IP address solutions.
What Is the Best Reliable VPN for Streaming?
Numerous VPNs got our attention by offering reliable and premium service. Some of these are best in the race for online streaming platforms like Netflix, Hulu, BBC iPlayer, Disney Plus, Amazon Prime, etc.
Most of these can stream Netflix consistently without getting any ban. Here are the best VPNs for streaming online platforms are given below. Let's have a quick look at them.
ExpressVPN (Lighting-fast speed and more than 3000 servers)
NordVPN (Best to unblock Netflix US library)
CyberGhost (Budget-friendly VPN and has around 7800 servers to unblock Netflix)
Surfshark (allows to stream Netflix and log-free HD program)
Windscribe (Offer a free plan to unblock Netflix)
Conclusion
Facing the Netflix VPN ban is not a new issue for the streamer. To get access to different countries' libraries and different titles, millions of users use VPNs.
Netflix can detect VPN and IP addresses as well. So, it can block and ban all these VPN services and IP addresses.
With knowing about the best VPN and its service quality, streaming Netflix is a bit easier. Because, every time, it will stop running.
All the ways we have discussed in this guide will help you to bypass the ban and enjoy buffer-free streaming.