Leaky Vape Pen? Here's What You Need to Know and How to Fix It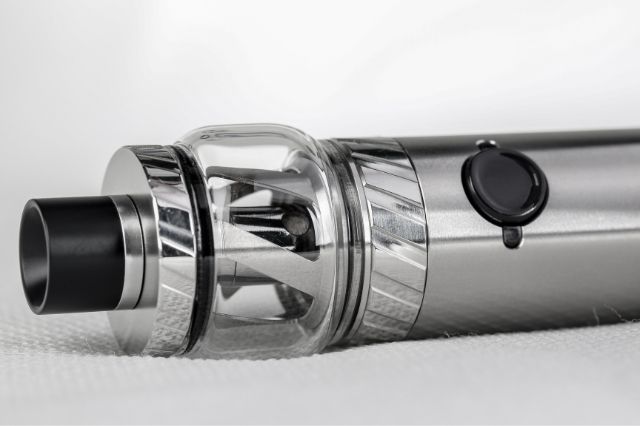 Vaping has become a popular trend among many individuals worldwide. With the rise in vaping, vape pens have become the most preferred method of consumption. However, one common issue with vape pens is leakage. If you've experienced a leaky vape pen, then you know how frustrating it can be. It can lead to wasting your e-juice, making a mess, and even damaging your device. In this article, we will discuss why vape pens leak and what you can do to prevent or fix it.
One of the most common reasons for vape pen leakage is overfilling the tank. When you overfill the tank, the e-liquid can seep into the airflow holes, causing leakage. It's important to note that vape tanks have a maximum fill line that should not be exceeded. To avoid overfilling your tank, you should take your time and fill it slowly, paying close attention to the maximum fill line.
Another cause of vape pen leakage is a faulty coil. The coil is responsible for heating the e-liquid, and if it's not functioning correctly, it can cause leakage. If you're experiencing leakage, you may want to check your coil for any signs of damage. If the coil is damaged, you should replace it immediately.
In addition to overfilling and faulty coils, the age of the tank or the device could also cause leakage. Over time, tanks can develop cracks or wear and tear, leading to leakage. If you notice any cracks or damage to your tank, you should replace it immediately. Similarly, if your device is old and worn out, it may be time to upgrade to a new vape.
Fortunately, there are some steps you can take to prevent or fix vape pen leakage. One way to prevent leakage is to ensure that you're using the correct e-liquid for your device. Different devices are designed to work with specific e-liquids, so it's important to check the compatibility before using any e-liquid. Using the wrong e-liquid can cause leaks and potentially damage your device.
Another way to prevent leakage is to clean your device regularly. E-liquid residue can build up over time and cause leaks. To clean your device, disassemble it and wash the tank, coil, and mouthpiece with warm water. Be sure to dry all the components thoroughly before reassembling the device.
If you're experiencing leakage, there are some steps you can take to fix it. The first thing you should do is check the coil and replace it if it's damaged. You should also check to ensure that the tank is not overfilled. If the issue persists, you may need to disassemble your device and check for any cracks or damage to the tank. If you find any damage, you should replace the tank immediately.
In summary, vape pen leakage can be a frustrating issue, but there are ways to prevent and fix it. To prevent leakage, ensure that you're using the correct e-liquid for your device and that you're not overfilling the tank. Regularly cleaning your device can also help prevent leaks. If you're experiencing leakage, check the coil and replace it if it's damaged. You should also check for any cracks or damage to the tank and replace it if necessary.
In conclusion, vape pen leakage can be a common issue that can be prevented or fixed with the right steps. If you're experiencing leakage, try the solutions outlined in this article. If the problem persists, it's best to seek help from a vape shop or manufacturer to ensure that your device is functioning correctly. By taking the necessary steps to prevent or fix leaks, you can enjoy a better vaping experience and avoid wasting your e-liquid.
Can Major Ligue 1 Teams Ever Dethrone PSG?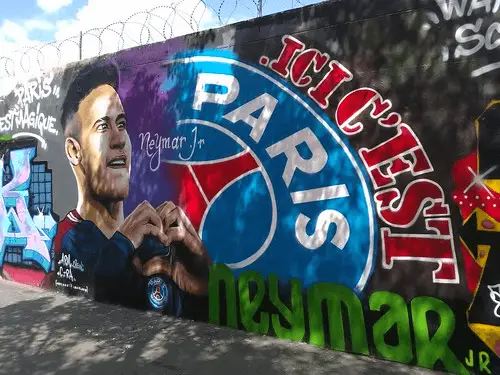 Paris Saint-Germain have been the dominant force in French domestic football over the last ten years. While there has been the occasional blip, the team has been virtually impossible to overthrow at the top of the Ligue 1 table.
There have been French Cup successes too and, while that elusive first Champions League title has yet to land, PSG fans are happy with that near-monopoly in the country's top flight division. Standard and live betting odds always have the team as favorites in their respective league.
Will the club receive a genuine, sustained challenge in the future or is that dominance set to continue?
PSG in Numbers
Since winning the Ligue 1 title at the end of the 2012/13 season, Paris Saint-Germain have claimed no fewer than eight league trophies. That's eight top flight domestic titles in ten years and the team are well on their way to making it nine in 11.
As clubs around Europe returned to action following the 2022 World Cup in Qatar, PSG enjoyed a significant lead at the top of the table. After 24 games of the 2022/23 season, that lead had been cut to five points by second place Marseille, but the Paris club remain heavy favourites to claim the trophy once again.
While there have been challenges to their supremacy in the last ten years, PSG's run of trophies shows that the league needs to be far more competitive. In countries such as England and Italy, the title is less predictable, and the trophies are shared around. That's also the case in Spain where the La Liga betting odds show no clear favourite between Barcelona and Real Madrid at the beginning of the season.
Ligue 1 simply needs to be more competitive in order to maintain interest, but is that likely to happen in the near future?
Spending Power
Significant outside investment makes Paris Saint-Germain one of the richest clubs in world football. That leads to enhanced buying power that attracts some of the biggest players in the game.
In 2017, PSG shattered the world transfer record when they brought Neymar to the club. Later, when it became apparent that Lionel Messi would have to leave Barcelona, the Paris team were one of just a handful of clubs that could match his salary.
PSG have built a solid squad around those players and they've also been guided by some of the best coaches. It's a system that's been almost impossible to emulate, but who are the teams most likely to make a challenge?
Champions Dethroned
The most recent team to have interrupted PSG's great run of success was Lille. At the end of the 2020/21 season, the club won their fourth Ligue 1 trophy, edging out their Paris rivals by just one point.
However, just one year later, after some high–profile departures, Lille finished down in tenth place. There has been something of a response in the current campaign, but Lille enter the run-in in sixth place and look unlikely to add their fifth Ligue 1 crown in the near future.
Sustained Challenge
Outside of France, Marseille have a number of admirers among foreign supporters. Many remember the great sides of the early 1990s that included the likes of Jean-Pierre Papin, Alen Boksic, Eric Cantona and Chris Waddle.
Marseille won the league title for four consecutive years from 1988 to 1992 and they are currently in second place, hot on the heels of PSG. While the team has endured a difficult few seasons, they currently have a strong squad who can now sustain a genuine challenge to PSG's dominance.
A Feeder Club
Fans of AS Monaco will have mixed feelings about Kylian Mbappe's progression at domestic and international level. The prolific striker began his career with the Principality club as a 16-year-old and his goals helped take the team to their most recent title in 2016/17.
Mbappe subsequently left Monaco and signed for great rivals PSG in 2017 and he's driven his new side to more success. It's been a bitter blow, and the Red and Whites have taken time to recover.
Monaco currently sit in third place in Ligue 1 and they also look in good shape moving forward. The experienced Wissam Ben Yeder is the club's most prolific scorer and the man who needs to replicate Mbappe's scoring feats if the team are to progress.
Best of the Rest
There is some depth in French domestic football. Lille, Lens, Rennes and Nice are among those sides who have fared well in European competition, without really making an impact in their own division.
The need to keep attracting the best players is obvious. PSG continue to receive substantial financial backing and are linked with moves for some top global talent when the transfer window opens again at the end of the season.
It's a tough task for the chasing pack, but there needs to be greater competition if Ligue 1 is to remain relevant in future years.
Leash Training 101: A Guide for Training Your Puppy to Walk with a Leash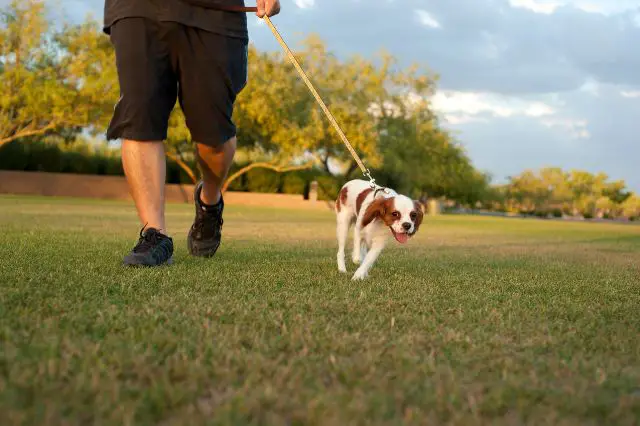 Leash training is an essential part of raising a happy and healthy puppy. Walking with a leash keeps your puppy safe and allows it to exercise, explore, and meet new people. Although leash training can be a challenge, there are steps you can take to make it easier.
Get the right size leash and collar
Getting the right size leash and collar is necessary when looking for golden retriever puppies for sale or other breeds. A short leash can cause discomfort for your puppy, while a long leash can make it difficult to control your puppy. Ideally, a leash that is six feet long is best for most dogs.
There are different collars, including flat collars, martingale collars, and harnesses. Flat collars are the most common type of collar and are suitable for most puppies. Martingale collars are ideal for dogs that tend to slip out of their collars, and harnesses are for puppies that tend to pull or have respiratory issues.
Introduce the leash and collar
Once you have the right-sized leash and collar, it's time to introduce your puppy to them. Start by letting your puppy sniff and explore the collar and leash. You can put the collar on and off a few times, so your puppy gets used to the sensation.
When your puppy is comfortable with the collar, attach the leash to it and let your puppy drag it around the house. Allowing your puppy to pull the leash around will help them get used to the weight of the leash and the feeling of being connected to you.
Start with short training sessions
Leash training takes time and patience, so start with short training sessions of 5–10 minutes. Choose a quiet area without too many distractions, such as your backyard or a quiet park.
Hold the leash loosely and let your puppy explore their surroundings. If your puppy pulls or tries to go in a different direction, gently redirect them back to you with a treat or a toy. Do this process several times a day, gradually making the training sessions longer each time.
Use positive reinforcement
Positive reinforcement is a powerful training tool to help your puppy learn to walk on a leash. Whenever your puppy walks nicely on a leash, reward them with praise and a treat. Avoid punishing your puppy for pulling or misbehaving. Instead, focus on rewarding good behavior and redirecting your puppy's attention when they start to pull or wander off.
Be consistent
Use the same commands and techniques every time you go for a walk. Consistency will help your puppy learn what you expect of them and what behaviors are unacceptable.
If your puppy starts to pull or misbehave, stop and wait for them to calm down before continuing the walk. Be patient and persistent, and your puppy will eventually learn to walk on a leash.
Learning to walk on a leash will benefit your dog's health, but walking a dog significantly benefits the owners' health too. Once you learn to walk your dog correctly, you can add this to your exercise routine of going to the gym or exercising at home.
Before you go
Leash training is an essential part of raising a well-behaved and happy pup. With the right equipment, positive reinforcement, and consistency, you can make the training process a fun and rewarding experience for both you and your furry friend.
Remember that every puppy is different and will learn at their own pace, so don't get discouraged if yours doesn't get it right away.
The Ins and Outs of Repotting Houseplants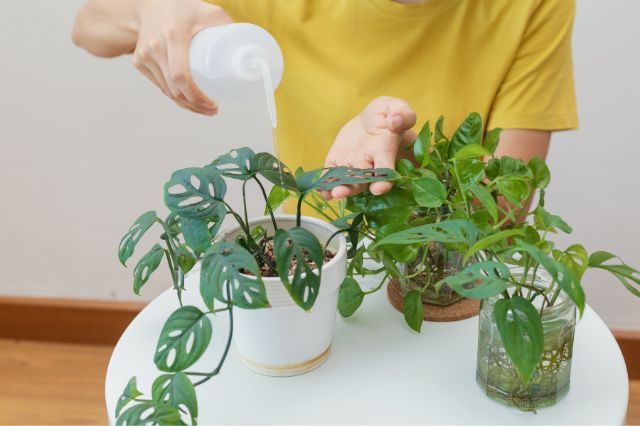 If you want to keep your houseplants healthy, ensuring they have enough light and water is only part of the equation. When plants grow, they get bigger in size and weight, so the roots will eventually fill the pot and come out of the drainage holes. Repotting them to a larger container becomes necessary. Repotting your indoor plants provides a more suitable growing environment with additional space and a nutrient-rich potting mix. Beyond the health benefits for the plants, repotting is helpful for aesthetic reasons, as you can get rid of the outdated pots that no longer fit your décor.
Repotting houseplants isn't that hard, but here are some tips to make it a success.
What Is the Best Time to Repot Houseplants?
It's recommended to repot your indoor plants in the spring from late February through April. Roots immediately grow into the new space at this time of the year, but most houseplants don't really mind when you do it but how you do it, so don't limit yourself to those three months. Repotting is done every few years but may be necessary sooner if your plants show signs they need a bigger home. If you notice any of the signs below, then grab your soil:
The plants are losing leaves – If the houseplants have outgrown their pots, they'll drop larger, older leaves every time a new leaf sprouts. They're overcrowded, so the roots aren't able to get enough nutrients.
The plants have stopped growing – Plants adapted to growing indoors tend to grow slowly, but if they cease growing altogether, you have a problem. Their health is declining due to the lack of soil and nutrients because the plants have more roots than soil.
The plants are top-heavy and fall over easily – If the indoor plants are so tall that they've started leaning to the side, get them into new planters soon. You'll know the plants are happy when they've grown one to three leaves in their new homes.
It's never a good idea to repot too early or too late.
Choose The Right Container for Your Houseplants
Various containers are available, but the ones you need will eventually be based on your preferences. Some houseplants sit happily in partially shaded balconies, so you can breathe life, colour, and interest into your outdoor space with balcony pots. You can minimise the use of space along the balcony rail. Regardless of where you store your indoor plants, the new container must be slightly larger than the current one (one to two inches larger in diameter) to give more growing space for the roots. In case you didn't already know, plastic pots retain moisture almost double the time of clay planters, which is helpful if you're prone to forgetting to water your plants.
Can you keep plants in pots with no drainage holes? No. Drainage holes enable the water to drain from the soil, allowing for good airflow, not to mention that excess salts can be removed from the upper soil levels. You can grow any plant you can think of, but be careful about how much water you give it. Well-designed pots have holes at the bottom to offer a path for the water to go out. Not only can you maintain the proper moisture levels for the plants, but also allow the roots to breathe more freely. The increased oxygen intake helps the root system thrive.
As mentioned earlier, some containers don't have drainage. They're used to hide the grow pots that hold indoor plants aesthetically. Many offices use cachepots without drainage holes to eliminate the mess and hassle of moving the plants whenever they require watering. The excess water is emptied from the cachepot. Adding stones at the bottom of the container can be beneficial, as you can create a barrier between the soil and the excess water. Still, with time, the stagnant water moves up into the soil, leading to oversaturation. Decorate your home and the surroundings with the pots and appreciate their beauty.
Basic Guidelines for Plant Repotting
No matter if you're transitioning to new pots because your plants are flourishing or you simply want to freshen up your home's décor for spring, give your houseplants the best chance of survival.
Take Your Plants Outside to Avoid a Mess. Repotting indoor plants is a messy task, so it's best to do it outside, even if it means using the pavement. Cover the work area with a newspaper or something similar, like a tablecloth, to make cleaning up afterward easier. Sweep up anything that doesn't make it into the container.
Make Sure the Plants Are Watered Several Days in Advance. If the soil is too dry, repotting will cause stress, so make sure to water the houseplants ahead of time. The more surface area you've exposed to water, the more of it can move into the plants. When watering after repotting, water the plants fully and deeply so they can bounce back quickly.
Use Peat-Free Multipurpose Compost. Peat-free potting compost has a very high organic matter content. Read the instructions carefully, as they'll provide you guidance on how much feeding and watering is necessary. When the compost materials break down, there will be fewer bio pores, so they ensure proper aeration in the soil.
Get The Plants into Their New Homes. Get rid of as much dirt as possible, untangle the roots with your fingers, and place the plant on top of the soil in the new pot. Just a little more soil is needed to make sure the plant is held firmly in place. If your fingers don't disappear into the soil, it's firm enough.
Final Thoughts
Wilting after repotting is quite common, especially in the first days. It may take some time before your plants recover from the transplant shock; it depends on the age, type of plant, soil type, and climatic conditions. If your indoor plants are wilting, the problem can be solved with good care, provided there are no signs of residual damage.