Can Major Ligue 1 Teams Ever Dethrone PSG?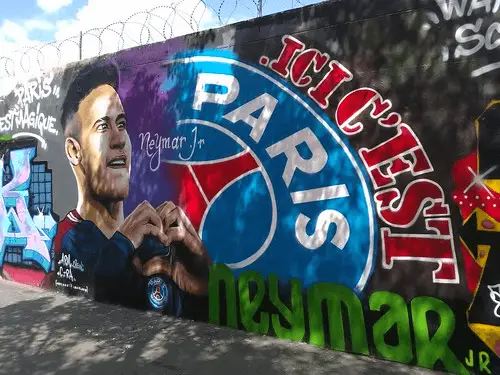 Paris Saint-Germain have been the dominant force in French domestic football over the last ten years. While there has been the occasional blip, the team has been virtually impossible to overthrow at the top of the Ligue 1 table.
There have been French Cup successes too and, while that elusive first Champions League title has yet to land, PSG fans are happy with that near-monopoly in the country's top flight division. Standard and live betting odds always have the team as favorites in their respective league.
Will the club receive a genuine, sustained challenge in the future or is that dominance set to continue?
PSG in Numbers
Since winning the Ligue 1 title at the end of the 2012/13 season, Paris Saint-Germain have claimed no fewer than eight league trophies. That's eight top flight domestic titles in ten years and the team are well on their way to making it nine in 11.
As clubs around Europe returned to action following the 2022 World Cup in Qatar, PSG enjoyed a significant lead at the top of the table. After 24 games of the 2022/23 season, that lead had been cut to five points by second place Marseille, but the Paris club remain heavy favourites to claim the trophy once again.
While there have been challenges to their supremacy in the last ten years, PSG's run of trophies shows that the league needs to be far more competitive. In countries such as England and Italy, the title is less predictable, and the trophies are shared around. That's also the case in Spain where the La Liga betting odds show no clear favourite between Barcelona and Real Madrid at the beginning of the season.
Ligue 1 simply needs to be more competitive in order to maintain interest, but is that likely to happen in the near future?
Spending Power
Significant outside investment makes Paris Saint-Germain one of the richest clubs in world football. That leads to enhanced buying power that attracts some of the biggest players in the game.
In 2017, PSG shattered the world transfer record when they brought Neymar to the club. Later, when it became apparent that Lionel Messi would have to leave Barcelona, the Paris team were one of just a handful of clubs that could match his salary.
PSG have built a solid squad around those players and they've also been guided by some of the best coaches. It's a system that's been almost impossible to emulate, but who are the teams most likely to make a challenge?
Champions Dethroned
The most recent team to have interrupted PSG's great run of success was Lille. At the end of the 2020/21 season, the club won their fourth Ligue 1 trophy, edging out their Paris rivals by just one point.
However, just one year later, after some high–profile departures, Lille finished down in tenth place. There has been something of a response in the current campaign, but Lille enter the run-in in sixth place and look unlikely to add their fifth Ligue 1 crown in the near future.
Sustained Challenge
Outside of France, Marseille have a number of admirers among foreign supporters. Many remember the great sides of the early 1990s that included the likes of Jean-Pierre Papin, Alen Boksic, Eric Cantona and Chris Waddle.
Marseille won the league title for four consecutive years from 1988 to 1992 and they are currently in second place, hot on the heels of PSG. While the team has endured a difficult few seasons, they currently have a strong squad who can now sustain a genuine challenge to PSG's dominance.
A Feeder Club
Fans of AS Monaco will have mixed feelings about Kylian Mbappe's progression at domestic and international level. The prolific striker began his career with the Principality club as a 16-year-old and his goals helped take the team to their most recent title in 2016/17.
Mbappe subsequently left Monaco and signed for great rivals PSG in 2017 and he's driven his new side to more success. It's been a bitter blow, and the Red and Whites have taken time to recover.
Monaco currently sit in third place in Ligue 1 and they also look in good shape moving forward. The experienced Wissam Ben Yeder is the club's most prolific scorer and the man who needs to replicate Mbappe's scoring feats if the team are to progress.
Best of the Rest
There is some depth in French domestic football. Lille, Lens, Rennes and Nice are among those sides who have fared well in European competition, without really making an impact in their own division.
The need to keep attracting the best players is obvious. PSG continue to receive substantial financial backing and are linked with moves for some top global talent when the transfer window opens again at the end of the season.
It's a tough task for the chasing pack, but there needs to be greater competition if Ligue 1 is to remain relevant in future years.
Pickleball History: The Origins of the Sport and Its Evolution through the Years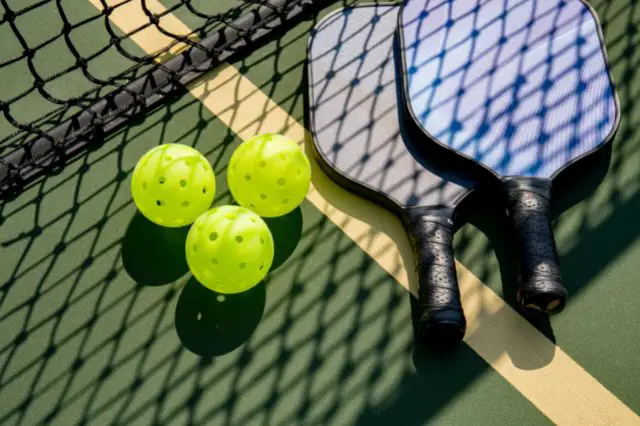 The sport has its origins in the United States. In 1887, James Naismith, an American physical education teacher, invented the first pickle ball court at Springfield College in Massachusetts. He believed that it would be an excellent way to introduce students to physical education through sports and that it would help them learn about teamwork and self-control. Pickleball was officially recognized as a sport by the USGA in 1925 after Naismith's death.
Pickleball history is a game that has been played for over 100 years. It is a fast-paced game that requires quick reflexes and agility.
The sport of pickleball, which was first introduced in the US in the 1960s and 1970s, is one of the most popular recreational sports. It has been played since its origins but it has developed over time. The sport's popularity has grown significantly since its introduction in the United States and other countries around the world. The sport is now played by over 1 million people worldwide and it's estimated that more than one billion people have tried pickleball at least once.
With this popularity comes a lot of interest from both new players as well as existing ones. This interest can be seen in how many websites are devoted to pickleball, how many articles are written about it, how many books are written about it and even how many tournaments there are being held all around the world. Pickleball is a sport that is played on a tennis court. The game is played by two teams of two players. Each player has a paddle and ball, but they are not allowed to use their hands.
The sport was invented in the United States in the early 1900s. It was popularized by the U.S. Olympic team in the 1920s and 1930s, who used it as a training tool for their athletes during their time at the Olympic Games – especially during the 1932 Summer Olympics held in Los Angeles, California .
Pickleball History: The Early Days of American Pickleball
In the early days of pickleball, it was played in the open air. It was done with a lot of enthusiasm and passion. Eventually, it got to be played indoors and became popular as a recreational sport. Pickleball is one of the most popular sports in America. It has been played since the early 1900s and is now a part of many different leagues across the country. It is also played in other countries like Australia, Japan, China and South Africa. Pickleball has been around for more than 100 years and it is still growing at an exponential rate.
Pickleball is a game that has been played in the United States since at least the 1920s. https://infopickleball.com/ It is played on a court where two players stand facing each other, with their feet touching but not touching their heads. The game was invented by Charles A. Pickle in New York City in 1927 and it was first played on the courts of Madison Square Garden (now known as Madison Square Garden).
How a pickleball history can help you become the best pickleball player
The history of pickleball is full of ups and downs. It was in the 1980s when the sport started to grow in popularity. In the 1990s, it was one of the most popular sports in Europe, but by 2000 it had been overtaken by tennis. The sport has seen a revival since 2008 with an increase in popularity and interest from young people.
Pickleball is a team sport that is played with a pickleball paddle. There are many variations of the game and it has been around for over 100 years. We can use pickleball history to help us become the best pickleball player.
Pickleball is a sport in which players use a paddle to hit a ball that bounces off the walls of a court. The game is played on an indoor court with the aim of hitting as many balls as possible. A pickleball history can help you become the best pickleball player. A pickleball history is a collection of facts about the sport and the players who played it. It tells you how to get started, what to expect, and how to play.
This section is about the history of pickleball and how it is used to teach and improve the skills of pickleball players. Pickleball is a sport that requires a lot of physical strength. It can be played on courts or on the beach.
5 Water Sports You Must Try Before You Die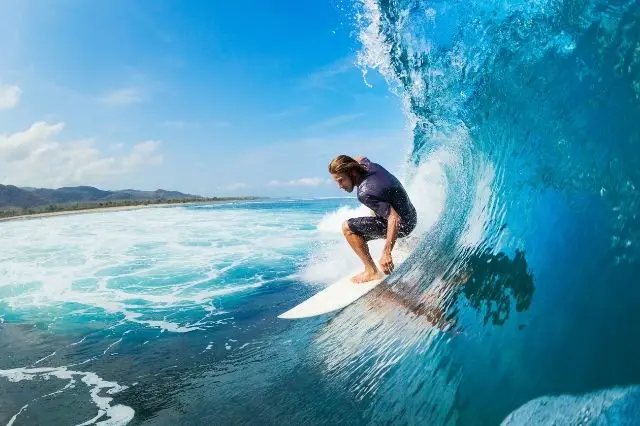 Don't you love the adrenaline rush? That feeling you get when you do some adventure sport is incomparable. Are you also a water baby? Then water sports must be your jam! There is a myriad of water sports you can choose to try. Depending on what you like, you can try to explore your options. Just head out to your nearest beach or river and try it out. Some water sports are done in oceans, while some are in rivers and other water bodies. You can just check all of them out first and choose one, depending on your vibe.
Kayaking
Kayaking is an entertaining water activity you can do in a river or any large water body. You have a cute little boat looking like a canoe called a kayak. It can fit a single person or two people depending on the kayak. You have a paddle, and you simply row the kayak to chill in the water's middle. Isn't it just lovely and serene? Imagine yourself and your little kayak relaxing in the middle of a large river surrounded by mountains- heaven. However, one must not forget their safety while on an adventure; it should be your top priority. Always get your kayak life jacket before heading out on kayaking.
Jetski
If you love speed and just rushing through, you will love this. Jetski is a bike you can ride on the sea. Isn't it cool! This is an excellent option for shallow waters in which other motor water vehicles cannot tread in. You can power through on a vehicle on your own if you have the license and correct paperwork. If not, you can even ride behind an experienced professional and have all the fun.
Wakeboarding
Wakeboarding is an entertaining water sport. You will have a board you can support yourself with, and there will be a boat pulling you forward. Now, your legs (which will be resting on the board) will automatically try to make their way by swiveling to the waves and the speed at which the boat is pulling you forward. This is similar to snowboarding, only this is done in water and not snow. Also, you will have a wider board to help you gain balance and help yourself. It is great fun and gives you that adrenaline rush.
Surfing
Are you even an ardent lover of Hollywood movies if you still haven't romanticized surfing? It is another excellent sport where you take a board and paddle with a rising wave. Now, the critical point is eyeing the tide so that you know which one is the one you can ride. You now need to travel with the wave until it rises so that you can ride it out. Now you can just show off your surfing skills or roll off and have a good time trying to learn it. At the very least, you can fulfill your Hollywood beach fantasies and just have a jolly good time.
Parasailing
Are you one of those people who always dreamt of flying in the air? Or, are you normal? Well, if the former, congratulations because you just found a way to do it. However childish your dreams might seem, you simply owe yourself to fulfilling all your dreams. In this sport, you will be tied to a giant parachute connected to a boat with a retractable line on a wench. When the boat starts gaining speed, you will be lifted off the ground with the air current, and you will be flying in a moment. Flying on a plane comes to no match with this kind of flying. So, do yourself a favor and run to do parasailing.
Final Words
What are you waiting for now? Just get the information about the safest water sports near you and get ready for your new adventure. Remember to keep your safety first and check all the safety cautions before going on. Ask for the safety precautions they're providing and review all your gears before going on. Above all, make sure that you let go of your inhibitions and fear and just let yourself free and enjoy the experience. Let yourself free and flow with the water around you.