5 Tips to Get More Clients for Your Business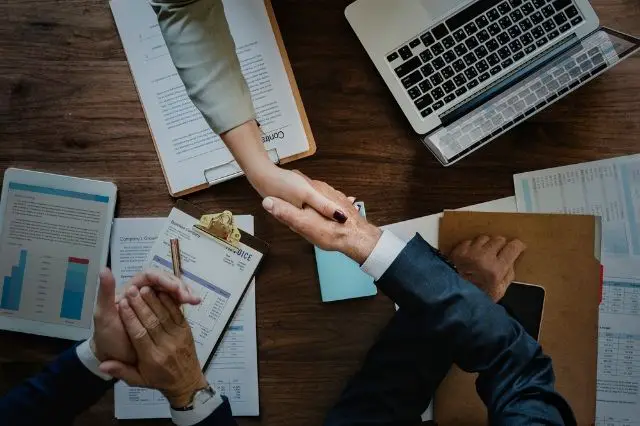 Running your own business comes with a lot of stress, especially when it comes to reaching out to potential clients and attracting them. Almost every kind of marketing tactic has to be directed towards them so that your product sales go up.
For this, you'll have to ensure impeccable customer service so that your clients choose only your brand over your competitor's. Increasing customer retention by just 5% can boost your profits between 25-95%. So how do you get more clients for your business? Our guide here will help you out.
1. Try out referrals
Referrals are a great way to fetch more clients. But if you simply sit back and wait for your existing customers to tell their friends and social circle about your brand, you'll have to wait for a really long time. And if you have a small business, you can't afford to spend so much time on that, right?
Instead, take charge by carrying out a system for actively soliciting referrals from customers who love your company. You can try to build referral-generating activities in the sales processes themselves.
For example, after a customer has purchased something from you, send them a follow-up email, asking them to refer your brand to others.
2. Use smart apps
In today's world of smartphones and smart apps, getting customers has never been this easier! For the best way to win clients, use https://www.ignitionapp.com/. It comes with a vast range of online proposal templates and digital signatures.
This means that you can get any of your documents signed in a very short time. Using impressive proposal ideas through ignition, you can attract almost any client you want and get paid in return!
It also has engagement letters and integration features that let you run your business on autopilot through automated workflows.
3. Create blog contents
Make as many blog contents as possible with the idea of your ideal client in mind. This is one of the best and non-spammy ways of generating more leads.
For example, if you have a clothing business, you can write an informative blog that explains the best kind of t-shirts or pants for each body type. If you're a copywriter, write a post on how to create an engaging "About" page.
No matter which field your business belongs to, there are always unique articles to write that will cater to your audience. This will not only give clients more information but also bring them to your site for shopping purposes.
4. Participate in events
Most people love to collaborate and help out other small businesses that belong to their community. Take advantage of this and participate in community events frequently.
They can either be events held on online platforms like Facebook or Instagram or offline ones. This will give you an opportunity to connect to others belonging to your niche and learn new ways of attracting customers.
For example, participate in charity or goodwill events by donating clothes that your brand makes. Sponsor a local toy donation for underprivileged children. Or collaborate with another brand and create something wonderful together!
5. Work with influencers
Nowadays, social media influencers and bloggers have become more popular than the bigger media celebrities. This is, of course, with good reason. An average customer will always trust the products that influencers market or use.
So why not collaborate with a few influencers and ask them to try out your products? Tell them to tag your shop in their posts. You'll be surprised at how many leads you can generate through this simple method.
Send a nicely curated PR package to an influencer after reaching out to them and make sure your customer care team is more than ready to resolve their doubts or problems.
Over to you…
These are some of the easiest and budget-friendly tips that you can put into use to get more clients for your business. However, simply generating more clients is just half of the real deal- you'll need to have them coming back as often as possible.
As already mentioned, a good customer service team is the best way to ensure this. Make sure your team is motivated, friendly, and easily accessible. Introduce your business to a wider audience base so that more and more people get aware of your brand and your products.
With a little bit of time and patience, your brand will also stand out among others!
10 Benefits of Shopping through Liquidation Store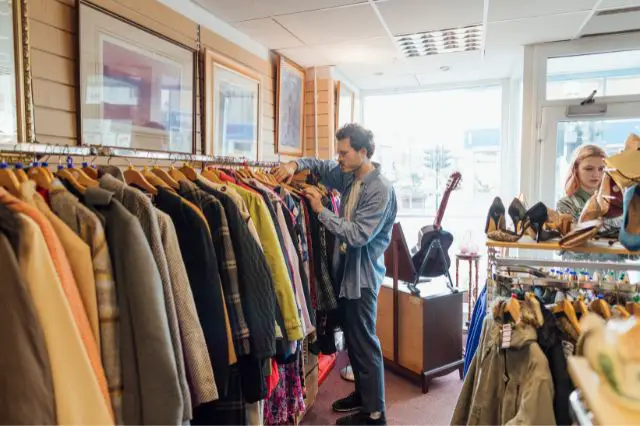 A company will often peddle or hawk its inventory at an exorbitant or extortionate fare to liquidate it in order to inflate money. A liquidation sale usually happens earlier than a business closes.
If you have a clear notion of what you want, are willing to play the game, pay attention to prices, and take the time to shop wisely. Liquidation sales are well worth your time.
Although not often, liquidation sales take place after a bankruptcy filing. In order to save money on having to carry all of the merchandise to a new storefront. A company could liquidate most or all of it as part of a shift to a new location.
10 Benefits of Shopping Through Liquidation Stores:
1. Get Name-Brand Items for a Smaller Percentage of the Retail Cost
Brand-name goods can be purchased at a significant discount from retail costs in a liquidation store. This is due to the things being offered at a steep price in order to get rid of inventory.
Additionally, as the majority of these products are overstocks or returns from the top retail chains, purchasing liquidation pallets of goods from a liquidator ensures that you'll receive high-quality goods.
2. Take Advantage of More Choices and Variety
Shopping at a liquidation store has many additional fantastic advantages, like a wider assortment of goods.
This is so because a number of sources, such as overstock products, customer returns, and closeouts, are used to fill these retailers' shelves with goods.
You will therefore have access to a considerably larger variety of goods than you would at a typical retail establishment.
3. Spend Less on the Entire Purchase
Purchasing liquidation Amazon pallets can save money everything from liquidation pallets in the USA rather than just a few items.
This is due to the fact that the majority of wholesale liquidation companies provide discounts on complete purchases. Which allows you to further reduce your costs by purchasing a larger quantity.
4. Purchase Items at a Significant Discount
The steep discounts you'll discover on goods at a liquidation business are among the major advantages. Brand-name goods are frequently offered at discounts of 50% or more. This offers a wonderful chance to get high-quality goods for a big discount.
5. Purchase Items Locally
You won't have to rely only on internet images and descriptions when you purchase from top liquidation stores because you'll be able to see the products in person. This gives you a better understanding of the product's quality and condition before you decide to buy it.
6. Reduce Shipping Expenses
You can preclude or forestall paying shipping fees by shopping at a liquidation traffic or event, which is another perk.
The reason for this is that the preponderance of wholesale liquidation companies provide free local pickup. So you won't have to pay supplementary to have your goods delivered to your door.
7. Shop in One Location to Save Time
By doing all of your purchasing in one location, you can save time when you visit a buy liquidation pallets.
This is due to the fact that the liquidation shops provide a vast selection of goods, allowing you to discover everything you require in a single, practical location. This is a terrific method to save time instead of traveling around town looking for the ideal item.
8. Eliminate the Masses
A fantastic strategy to stay away from crowds is to shop at a liquidation store. This is because you won't have to deal with long lines and crowded places because these shops are often less busy than normal retail shops.
9. Experience Stress-Free Shopping
You'll encounter a hassle-free shopping environment when you visit wholesale liquidation companies.
This is because you can pay for your products in the method that is most convenient for you at these establishments. Which often provide a wide range of payment choices.
Additionally, most liquidation shops provide a no-hassle return policy. Allowing you to send back any undesirable things without having to go through a drawn-out and difficult procedure.
10. Finding What You're Looking for Is Simple
Finding what you're seeking for won't be a problem when you visit a liquidation store.
This is so that you can be guaranteed to discover the ideal item to suit your needs because these shops often stock a large range of goods.
Additionally, the majority of liquidation shops have a useful internet search function that makes it simple to find what you're looking for.
Conclusion:
As you can see, purchasing at a liquidation store has a lot of wonderful advantages. A liquidation store can be the best option for you if you're seeking a fantastic approach to get amazing deals on high-quality goods.
The major drawback of inventory liquidation is that it frequently takes place quickly. Resulting in high discounts and cash earnings that are much less than the retail worth of the assets.
Everything You Should Know about LiveCareer Resume Writing Service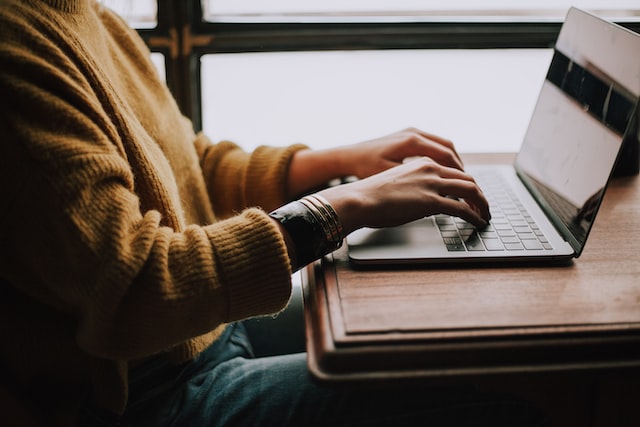 The modern market offers job seekers a plethora of resume-writing services that promise a full-proof way of getting interviews and landing jobs. Most have professional resume tailors responsible for customer orders. Some allow job seekers to create their own applications.
This practice is like the way Wix and other website-building platforms work. Today's case combines these elements and introduces some of its own. We'll take a look at the LiveCareer platform and see if it holds up.
Resume Builder
First, let's explore its resume-building abilities. Unlike services such as skillhub.com, the platform enables making resumes on your own. The interface is pretty straightforward. You select the years of experience and your country of origin. Next, choose a resume template. The neat part is that the service allows making a document from scratch or editing an existing one.
Once I uploaded the document, the platform generated several resume templates. After selecting one, the resume is reformatted according to the template. There are several portions of the document that can be edited:
Contact information;
Work history;
Education;
Skills;
Summary;
Extra information.
Each section offers suggestions to make the job easier and faster. Having examples of skills and summaries helped me out. The entire process was seamless and helpful. It's a great tool for those wanting to create resumes for different positions. The downside is there's no way to delete a document. Your only option is to edit it.
Another catch is that there are no free trials. After making the first template, the website will ask users to log in with Google or Facebook. They can select either a $2.95 trial period of 14 days or a $5.95 monthly access. Of course, it's not much to ask for so many features. But other users would have preferred paying for each resume at a time.
Resume Services
Those who don't want to do the work themselves can check out the resume services. This option is more suitable for people with extra cash in their pockets because the prices of tailored documents range from $135 to $400. These price tags are advertised to clients, from graduates to upper managers.
While the price can be steep, the service gives a better chance at employment. The editor is great but doesn't offer the same insight as a team of professional resume writers. They know the competition in and out and have a better understanding of which keywords to use. These skills are out of reach even for me.
It takes several days for writers to complete a single resume. The good part is that the specialists listen to what you need and take this information into account.
Yet, there's one problem with the service. For such a price, you only get one free resume rewrite within 60 days of purchase. That's extremely little, considering what other similar platforms offer.
Cover Letter Tools
Besides its robust resume-writing tools, LiveCareer has cover letter options. This process is even faster than creating a resume.
Select a template and provide a bit of professional information. This includes skills, strengths, and preferred positions. One can also tell the position they aspire to and describe their working style.
It's a good place to start for people without experience in cover letter writing. Those looking for a professional approach can order a custom-made cover letter for $60. As with other items on the price list, it can be too much for entry-level workers and graduates. Of course, this is completely optional, as having a good resume will work fine in most cases.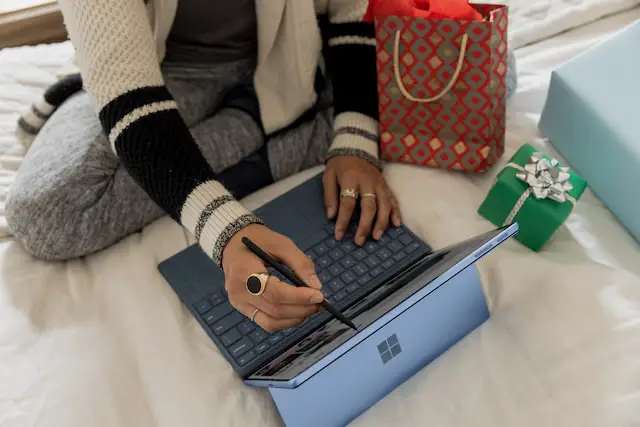 Job Search
Despite the price issues, LiveCareer has another positive point. Registered customers can make use of its great job-searching tool. It's simple and effective, as it searches for vacancies across all popular websites.
Users can browse through vacancies posted on LinkedIn, ZipRecruiter, and CareerBuilder. Clicking on the options directs you to the selected websites. While not groundbreaking, I appreciated this extra feature. It ensures that the resume gets to as many recruiters as possible.
Mobile App
LiveCareer also has its own app for Android and iOS devices. While a great idea, it doesn't offer many features. It's mostly used as a job search and application tool. Besides, it is limited to LiveCareer subscribers. Having resumes and cover letters on hand is a neat touch. But it would be better if the app had the same resume-writing capabilities.
Maybe the developers will add more features in the future, like editing and ordering resumes or contacting writers. For the time being, the LiveCareer app doesn't have enough perks to warrant a place on devices.
Conclusion
When it comes to functionality, LiveCareer is one of the best platforms. But its steep prices can turn away some clients. Those with enough funds will work with some of the top industry professionals.
Different Companies That Buy Houses for Cash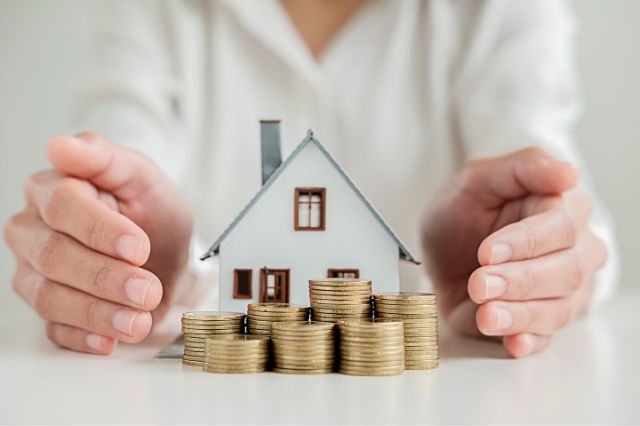 If you have ever gone through the process of selling a house, then you know it is not a bed of roses. Listing it is a long and costly process while selling it to companies that buy houses for cash is more convenient. So, let's discuss the latter and tell you more about the different companies that buy houses for cash.
But before looking at the types, you should know why selling to a cash buyer is very convenient. These companies buy houses almost instantly as they are. Apart from being a less hassle to the seller, they also do not incur any costs during the process.
If this interests you, then consider any of these companies:
iBuyers Companies
Have you heard of companies that buy houses for cash over the internet? Amazing, right? These are cash buyers who have turned to technology to buy houses. They use a template on their web platform or application where home sellers fill in all the required details and attach supporting documents and photos before getting a cash offer.
iBuyers are more convenient because no one needs to visit your property for assessment or collect details. Their system can assign a fair price to your house by assessing other options.
House Flippers Companies
As the name suggests, these are companies that buy, renovate, and sell old houses. It is commonly known as flipping. You will find these companies all over the world, but they are more common in the USA and Canada.
When looking for companies that buy houses for cash in Canada, you can consider Home Flippers as your company of choice because it is convenient and professional. However, it is not the only good company around, so shop around to see what other house flippers have.
Buy and Hold Companies
These are house flippers who take one extra step with the old houses they buy. They either rent them out immediately or renovate and rent out as they wait for their value to go up for a more profitable sale.
Just like house flippers, they send an assessor to your house when you contact them. After that, they give you a cash offer. If you are interested in selling your home to a buy-and-hold cash buyer, you should research carefully because these investors are not as numerous as other companies that buy houses for cash.
Trade-In Companies
A trade-in casher uses a more friendly, or rather enticing, approach to buying old houses. First, they understand the value of your house and help you to buy another house within that range. You can upgrade and buy the new house of your dreams.
Once you are settled, they will then buy your house. Many home sellers consider them a good choice when they want to upgrade their homes. You can even trade in two old homes for one new, big, modern home of your choice.
Conclusion
There are many types of companies that buy houses for cash. We have discussed the four most popular ones, but you can look for more in your country. At least you have some options to start with. Always make the right decision on the right company to work with because selling a house is a big project.