10 New Snacks to Try Out This Year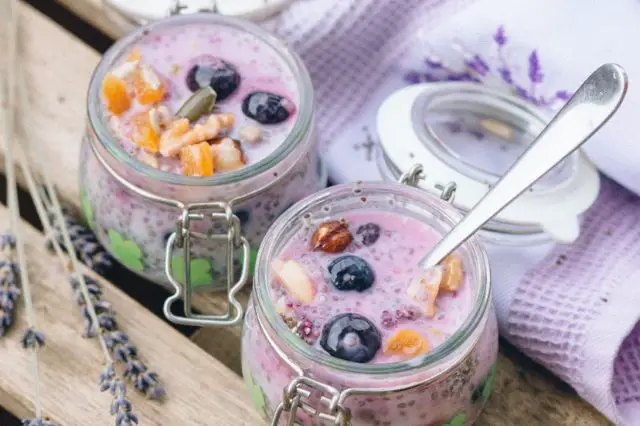 When your stomach begins to growl between meals, this might mean that it is time for a snack. Snacking can be part of a healthy balanced diet depending on your choice of snack and frequency of snacking.
Cookies, cakes, and potato chips are common choices but while they are tasty, convenient foods, they aren't always the healthiest option. Why not experiment with some new snacks in 2023 and introduce some new flavors and textures to your taste bud?
Here are a few snacks to try out this year:
Freeze dried candies
Candy sweets are a common choice of snack, but have you tried flavored jerky? There are all kinds of jerky in sweet and savory flavors like this Lime and Garlic Mojo Jerky. Jerky is a good source of protein and convenient for hikers and those camping.
Kale chips
A source of fiber, vitamin A, vitamin B, vitamin C and potassium, kale chips can make a healthier and lower calorie replacement for potato chips. You can make these chips at home or buy them pre-packaged in stores.
Chia pudding
Chia pudding is made from chia seeds and milk, these puddings are a great source of omega 3 fatty acids, protein, antioxidants, and fiber. You can add many different fruits or seeds to your chia pudding too.
Plant milks such as coconut, almond or soya make great non-dairy alternatives to cow's milk too. Chia puddings can be made at home and stored in jars in the fridge, ready for a snack, breakfast, or dessert.
Empanadas
Empanadas are a fried or baked pastry shaped that come with a variety of fillings, including meat options like chicken and shredded beef and vegetarian options such as potato, mushroom, and cheese.
For those with a sweet tooth, chocolate and cream, Nutella and cream cheese empanada desserts can make a tasty treat.
Empanadas have roots in South America and Spain but have become increasingly popular in the US in recent years. If you haven't tried one yet, you should consider an empanada for your next indulgent snack.
Plantain chips
Like kale chips, baked plantain chips can make a healthier snack option than classic potato chips. Plantain chips come in a wide variety of flavors, including sea salt and chili.
They are also an easy snack for those on a gluten-free diet and are generally easy find in large food stores. You can even make plantain chips at home in the oven with sliced plantain, oil and seasonings.
Coxinhas
Coxinhas are a delicious Brazilian treat and can be described as teardrop-shaped croquettes that come with a variety of fillings. Shredded chicken is a common choice but cheese coxinhas are a great vegetarian alternative.
These are served everywhere, bars, cafes, food stores and restaurants in many Latin American countries. You can also find recipes online and try making your own coxinhas at home.
Arepas
Also popular in South America are arepas, these snacks are made from cornmeal and are great for any time of the day. They can be stuffed with meats, egg, cheese, beans, pumpkin or whatever else you fancy.
They are fairly easy to make at home or are served in many restaurants as light bites or meals. Vegan and gluten-free versions are also available.
Mixed nuts
Need a quick snack that will provide you energy and fill you up? Nuts such as cashews, almonds, walnuts, pistachios, and pine nuts can all be a good source of protein and fiber.
Greek yogurt
Greek yogurt is ideal as a filling and healthy post-workout snack and will provide a boost of calcium.
British Scones
Served with jam and cream and paired with a cup of tea, this British staple is an indulgent and tasty, sweet treat.