Lesser-Known London Spots That Most Tourist Don'T Know about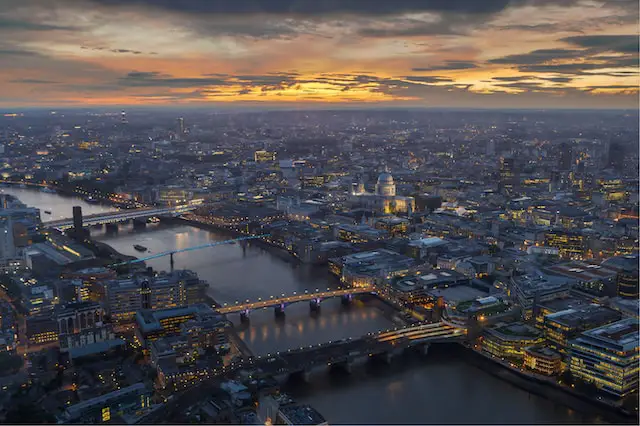 London is one of the greatest cities in the world and one of the most popular destinations for international travellers. Nearly 20 million tourists come to the English capital each year, making it one of the most visited cities in the world, alongside Bangkok, Paris, Dubai and Singapore. When tourists arrive in London, they already have a list of several iconic landmarks they want to visit, such as Big Ben, Buckingham Palace, the London Eye or the Tower Bridge. And while nobody can deny that visiting these spots is a must for any first-time trip to London, if you want to immerse yourself in the city's unique culture, you must dig a little deeper and look for activities that are not so popular. 
These hidden gems will give you a memorable experience, and you'll explore more of London than ever before. Here are some of the spots that should be on your bucket list. 
The Painted Hall 
Located in the Old Royal Naval College in Greenwich, the Painted Hall was designed during the 18th century. It features no less than 40,000 square feet of walls and ceilings covered in an intricate artistic design. The murals include monarchs as well as mythological scenes. Originally intended as an eating area for the people at the Royal Hospital, it soon became a tourist attraction, with dining reserved for special occasions. A conservation project began in the 2010s, and the hall was reopened in 2019, after which the restoration endeavour won several awards. 
Waterloo Vaults 
Hidden beneath the Central London Waterloo Station, the Vaults are a place bustling with artistic merits and entertainment options. Despite the stereotypical association of underground spaces with unsafe conditions, the Waterloo Vaults is welcoming. If you enjoy street art displays, it is the perfect place. Artists are always hard at work, and the walls are always painted and repainted. If you're feeling creative, you can add something to the displays too. The Vaults are also a place for theatre performances and concerts, as well as the occasional private event. 
Sky Garden 
The Sky Garden is one of the best places in London to enjoy a city panorama. Access is free of charge between 10 am and 6 pm on weekdays and 11 am and 9 pm on weekends. The garden features greenery areas, open-air terraces, as well as observation decks and a top-floor restaurant. Although many tourists don't know about it, it is a very popular place for the locals, so it's best to book your ticket before arriving. You can do that online one week before you arrive. 
The Churchill Arms 
When you visit London, you'll want to visit some of the pubs. There are nearly 4,000 in the capital, most of them found in Westminster, Camden and Islington. And while all are welcoming and offer a wide array of drinks and foods, you should pick something that stands out a little bit. At 119 Kensington Church Street, on the corner with Notting Hill, you'll find The Churchill Arms, a public house that has been working continuously since at least the nineteenth century. It has earned the description of the most colourful pub in London due to its extravagant floral displays. It is believed to be the first pub to serve Thai food in London since at least the early 1990s. The pub's name comes from the numerous Winston Churchill memorabilia on site. His grandparents, the 7th Duke of Marlborough and Lady Frances Anne Emily Vane, were regulars during the 19th century. 
There are many excellent pubs in the UK, and if you want to embark on a tour to discover the ones that stand out the most, there's no better starting point than London. You can find accessible transportation to all parts of the United Kingdom from here. If you want to travel to the airport in your own car, you'll be glad to hear there are several solutions available. Parking Stansted offers a wide range of options, from the cost-effective to the more expensive, depending on your budget. 
If you travel from Heathrow, one of the busiest airports in the world, you'll have to ensure parking arrangements are taken care of in advance. While parking, Heathrow offers incredible deals. Yet, since it's so busy all the time, you must be fast to get the best spots. 
Hampstead Heath 
Hampstead Heath is a public space on a sandy ridge located on one of London's highest points. The 320 hectares are separated into several areas, including ponds and fields. The Hampstead Heath Woods is an area of Special Scientific Interest due to its eclectic biodiversity, which includes the rare jewel beetle. The Value of Health is a unique feature in the area. It is a hamlet made up of a collection of quaint cottages and houses that is entirely surrounded by Hampstead Heath. 
Kew Gardens 
Another beautiful natural spot, you might be familiar with the Kew Gardens if you've read Virginia Woolf's 1921 short story of the same name. Situated in southwest London, it houses the largest botanical displays in the world. The living collection currently includes nearly 30,000 species, while the herbarium holds 8.5 million preserved specimens. The library consists of hundreds of thousands of volumes, prints and drawings. 
Thames Barrier Park 
As the name suggests, this Silvertown park is located north of the Thames, next to the barrier protecting Greater London from storm surges and high tides coming from the North Sea. The park was established to regenerate one of the most polluted spots in London. The decontamination process took several years, but now the Thames Barrier Park is one of the largest in the city, hosting several children's play areas and picnic spots and serving as the home for many wildlife species. 
When visiting London, it's easy to stick with just the most popular spots. However, to make the experience a little more special, don't shun the lesser-known spots. They have a lot to offer.
Discovering Bahrain's Rich Cultural Heritage: A Tour of Historical Sites and Museums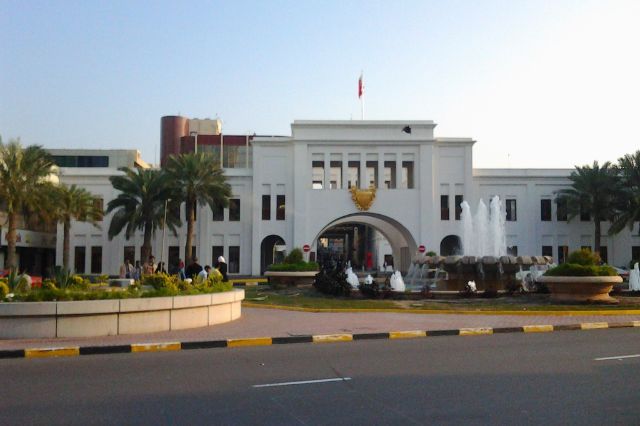 The Arabian Gulf contains the archipelago known as the Kingdom of Bahrain. Over the past 60 years, several archaeological digs have focused on Bahrain's burial mounds. However, there is still more to discover about the individuals they encase, including some who date as far back as 3000 BC.
Despite being one of the smallest Arab nations in terms of land area, Bahrain attracts lots of tourists to enjoy its stunning scenery and discover its historical sites. The travellers can choose to travel on Gulf Air, as the airline offers many flights from and to Kuwait and other Gulf countries, connecting the world 
In addition to being one of the most significant Gulf nations with the most significant archaeological sites and tourist destinations, contrary to popular belief, Bahrain is also a wealthy economic nation. The following list of Bahrain's top tourist destinations and historical sites is discussed here. 
1. Bab Al Bahrain
Due to its 1945 restoration and 1980 renovation, Bab Al-Bahrain ranks among Bahrain's most significant archaeological sites. Bab Al Bahrain is situated in a special area because it is the gateway to the commercial area that leads to a Manama market. You can visit Bab Al Bahrain with your family and friends, giving you a great chance to capture beautiful keepsake pictures of one of Bahrain's most significant landmarks.
2. Manama market
The Manama market is a unique tourist destination in Bahrain due to its distinctive style and abundance of originality and heritage. It also has contemporary locations like malls and well-known brands, as well as the Heritage Centre, where historical figures are displayed and trendy clothes and foods are available.
3. Calmat Al-Bahrain
Calmat Al-Bahrain, one of Bahrain's most significant historical sites, is close to Manama and is designed as a tourist destination as a significant architectural and historical monument, particularly ranked on the UNESCO World Heritage List. In addition to excavations demonstrating the human presence in this region since the creation of the world, the castle contains numerous historic sites that depict Bahrain's history at various points in time. Visitors can also take pictures next to the memorial.
4. Al Khakis Mosque
The most important details are that the mosque was the first constructed outside of the Arabian Peninsula and that its western minaret is older than the eastern one. It was constructed during the reign of Caliph "Omar bin Abdul Aziz" and has undergone numerous renovations. Religious ceremonies and festivities were held, and educational institutions were set up to impart religious knowledge.
5. Tree of Life
One of Bahrain's most popular tourist destinations is a tree known as the Tree of Life, which is over 400 years old. It is two kilometres from Jabaal Al-Dukkha and is situated in a very dry desert region devoid of any water source; either for this reason or because it is surrounded by dunes, it is known as the Tree of Life. Golden Sandy, and notwithstanding the studies and research on the miracle tree's secret, there is no rational reason. Perhaps this is why tourists from all over the world travel there to view the miracle tree.
6. House of the Qur'an
The House of the Qur'an is an Islamic museum in Bahrain that has welcomed tourists since 1990. It features numerous copies of the Divine Qur'an in various manuscripts, with the most significant copy being specified during Othman ibn Afghan's time. The Hall of Makkah Al-Mukarramah is the most significant hall in the museum, constructed in a traditional Islamic style.
7. Bahrain National Museum
Anyone interested in Bahrain's history must visit the Bahrain National Museum, which was established in 1988. It is the repository for Bahrain's 5,000 years of history. The Dilmun-era collection is the museum's greatest asset, even though it is fascinating in all respects. A powerful and effective cue that, even after all of our technological development, our feeling of aesthetic value hasn't changed much at all is the pottery and bronze medals that line the showcase cases.
8. First Oil Well and Oil Museum
The first oil well and oil museum were established on October 16, 1931, not far from Bahrain's highest point, Smoky Mountain. Not a moment too soon—a few years before the collapse of the pearl market—the discovery would change the landscape of the Gulf region. When compared to the enormous impact it ultimately had, this nodding donkey, which is currently one of the top tourist attractions in the nation, is surprisingly insignificant. The financial district is where most visitors will want to go to see the true impact of hydrocarbons on the nation, but there is a small museum here that is devoted to black gold as well.
UNESCO has so far added 11 sites to its preliminary list, which serves as the first step towards a World Heritage designation. There are numerous flights from Gulf Air to this country. Travellers can use Gulf Airto get around, see the sights, and have an unforgettable experience.
How to Book Hotels for Your Next Holiday in UAE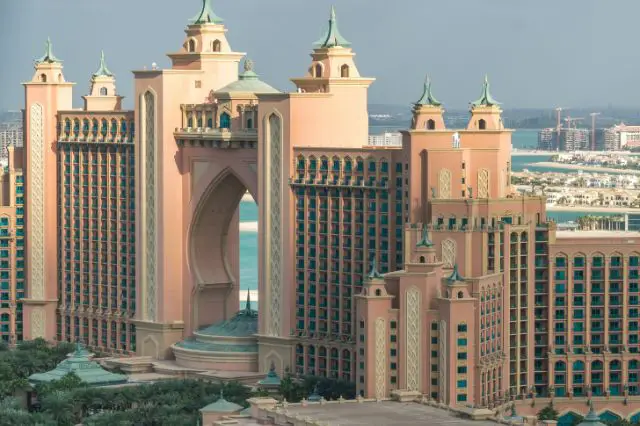 When planning a holiday, getting the best deals is important. This includes booking hotels with discounts. A good hotel will offer a concierge service, which is useful in emergencies. You should also check security precautions. You don't want to be trapped in a strange place – the hotel should have a well-lit lobby and elevators only guests can use.
Coupon Codes for Booking
To make your next holiday in the UAE more affordable, you can use a coupon at Booking.com code. Some websites offer a discount for using a promo code when booking hotel rooms. For example, Priceline offers 10% discounts for flights, hotels, and car services. These coupons are usually valid for a short period.
Cleartrip also offers a discount for booking hotels. The offer is valid on domestic flights as well as international flights. To avail of the discount, you need to use the code at the time of Booking. You can use this coupon if you are new to the website or you haven't booked before.
To Find the Best Deals on Hotels in the UAE?
Many factors can affect the price of a hotel room. It may be the season or the type of hotel, but in the United Arab Emirates, you can find a great deal by booking a hotel room outside peak periods. Generally, hotels are cheaper on Sundays and Fridays.
Best Tips to Plan Next Holiday on Booking.com
When booking your next holiday, remember to let go of the stress. It's easy to get caught up in the planning and ruin the holiday for you. Instead, relax and have fun. It's your holiday, and you should have fun while doing it.
Booking.com code is a way that provides hotels, Booking accommodations and airlines and many more at competitive prices with your Booking coupon. Booking.com Abu Dhabi allows you to book your stay at more than 28 million properties worldwide at competitive rates.
How to Get the Best Rates and Promotions on Hotels
One way to get the best hotel rates and promotions is to sign up for newsletters from the hotel you're staying at. Some hotels offer free nights when you book a certain number of nights. This is especially useful if you plan to visit the hotel multiple times, as the newsletters will often let you know about upcoming promotions. You can also sign up for special offers, such as those by the Soneva group, which manages luxury resorts in Thailand and the Maldives. These discounts can save you thousands of dollars.
Wrapping Up
If you plan a holiday to the UAE, you must know about the Booking.com code and how to book hotels in advance. The most popular travel time to the UAE is during the school holidays. While these are typically the most expensive times to travel, they also coincide with local religious and public holidays. Commemoration Day in early December is one such holiday.
Beach Trip Essentials for Men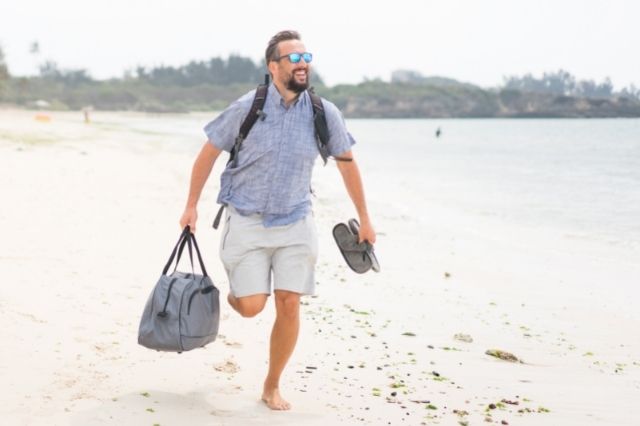 Wondering what to and what not to pack for your beach trip? Then I guess you have stumbled upon the right place.
People think it's just women who need many things when they go out. That is wrong because men have their needs too. Going on a beach trip is the perfect way to break the boredom of your day-to-day life. But to make the journey complete, you must pack all the beach essentials, or it might destroy your trip later.
Here is a list of a few beach essentials which every man should carry on their trip to a beach vacation
1. Shorts
Shorts are really important when you are going to a beach. It is also essential that you carry one extra pair of shorts whenever you plan on going to the beach. This is because you can wear the other one when one gets wet. It would help if you also carried an extra pair of underwear because it gets uncomfortable walking around in wet underwear. One should always wear underwear from a good brand like Daily Jocks. This will help you in staying comfortable during the entire trip.
2. T-Shirts
Always carry some extra T-shirts with you when you go to the beach. You must wear a thin T-shirt to don't feel too hot. You will be getting a lot of sunlight when you are on the beach, and that is why you should avoid T-shirts that will make you feel hot. You can try ignoring the T-shirts that are dark in color because no one likes to get sweaty when they are on the beach. You can pack a good-looking shirt if you have plans for the latter.
3. Shoes
Just because you are going to the beach doesn't mean you can stay the least bothered about your shoes. Your shoes describe you, and your fashion is essential when you are outside. When it comes to shoes, take flip-flops and slippers with you because they are most comfortable when it comes to wearing them on the beach. Also, it would be best if you always carried shoes with good grips because people often go hiking after spending time on the beach.
4. Hats
Hats come to be the most useful when you are going to the beach. They do a great job of protecting your face from the sun. In addition, they protect your face from the midday sun when people tend to get tanned the most. You can either pack a hat, or you can also choose to pack a baseball cap if you don't have a hat with you. Hats or caps will help protect your scalp from sunburn, and isn't that what everyone needs? So, wherever you go on a beach trip, don't forget to carry an extra hat or cap because you will need it.
5. Towel
Even if you have no space left in your packing bag, bringing a towel to the beach is essential. A towel comes most useful when you are on the beach. Carrying a big towel can help you create a barrier between you and the sand, and that is what you exactly need when you are on the beach.
6. Sunglass
Not taking your pair of sunglasses to the beach would make your trip incomplete. In summers, the UV radiation is three times more than in the winter, and we all know how much the UV radiation is harmful to us. Wearing sunglasses on the beach protects our eyes from the sun's harmful rays.
7. Umbrella and mats
Umbrellas and mats are of utmost importance when you are going to the beach. Mats will help you relax on the sand, and the umbrella can be there to protect you from the sun. Thus, when you visit the beach, an umbrella and mats are essential, and you must not forget to pack them in your suitcase.
Final Thoughts
I hope you like our blog and find it relevant to the search you made. Make sure you take medicines and band-aids because one tends to get hurt a lot when on the beach.