Gen Z – How Has the Working Environment Changed?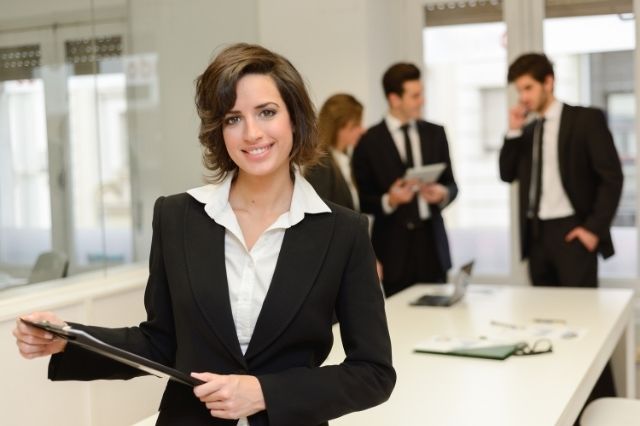 Every generation brings with it a new set of values and approaches that are influenced by the context in which they were born. A new generation of "digital natives," those born between 1997 and 2012, have never known a period before the Internet and smart technology, allowing them access to more knowledge than any other generation in history.
What impact will this set of young people have on the workplace and the world? One-third of the world's population will soon be Gen Zers, making them the most numerous generation on the planet, surpassing Millennials. It's estimated that by 2020, Gen Z will be the most diverse generation in American history, accounting for more than a quarter of the population. Soon, Gen Zers will have a major influence on the workplace, retail purchase of goods, technology, politics, and culture, as they enter the international stage.
This generation has a very different outlook on professions and how to measure success in life and the workplace compared to Millennials. Gen Z workers will make up 27% of the workforce by 2025, bringing with them their own set of expectations and beliefs. Because many of these workers have already had experience with hybrid work in their early careers, firms will have to satisfy certain flexibility requirements if they want to keep their best employees. Having a clear understanding of what Gen Z workers expect from the workplace and how to implement initiatives that encourage openness from the outset is critical for company leaders.
The Effect of Gen Zs on the Working Environment
Diane Gayeski, Ph.D., professor and former dean of Ithaca College Roy H. Park School of Communications, predicts that Gen Z will strive for improvements in work-life balance. As a generation, Gen Z has seen firsthand the negative effects of a work-centric lifestyle on their families and is more concerned about their well-being. Their aspirations include working for organizations they appreciate, as well as creating a life that allows them to spend time with loved ones.
SoStocked's co-founder Chelsea Cohen agreed: "They're also more likely to manage the separation between a professional job and personal life. A generation with a strong sense of self is emerging. They are wary of the workaholic lifestyle of the millennial generation because of the harm it has done to their health. A generation of watchers and refiners is what employers will be looking for to manage our technology-driven work culture."
Gayeski added that social events like COVID-19 and racial injustice marches have had a profound impact on the lives of Generation Z. Because of this, "Companies will discover that they will have a tough time attracting fresh talent if [they] are not explicit about their socially responsible practices and about how they care and cherish their workers." Kurtis Forster, the owner of Team Forster Real Estate, said that this will lead to an increase in diversity, equality, and inclusion. DEI—Diversity, Equity, and Inclusion—is practically being pushed on the corporations."
In the workplace, 68% of Gen Z have seen and 44% have experienced discrimination based on their gender, ethnicity, race, or sexual orientation. In a new survey, 98 percent of Gen Zers say it's time to implement DEI in all workplaces with the correct legislation. In addition, the condition of transition is already underway."
How Gen Z Changes the Workplace
According to Gayeski, the Gen Z generation has grown up expecting to be accommodated for their various learning demands as well as physical or emotional limitations. Workers undergoing gender-affirming surgery or requiring special dietary or religious accommodations face an uphill battle since most organizations aren't equipped to deal with the complexities of neurodiversity, health issues, and cultural and lifestyle preferences.
Phillip Kane, CEO, and managing partner of Grace Ocean, LLC, a boutique consultancy business, noted that Gen Zers care much about mental health concerns. As a result, "they want greater employer-sponsored access to mental health treatments and perks such as access to counseling at work, paid time off for self-care, and on-site meditation areas," he said. The greatest Gen Z employees will be drawn to companies that value their mental well-being.
According to Diane Cook, an HR Specialist at Resume Seed, a new wave of unusual perks will be ushered in by Gen Z compared to previous generations. For all those fur babies acquired during COVID, the corporation should give pet insurance, mental health days, and the expanding opportunity to work remotely or on vacation. According to Kane, Generation Z no longer relies on the likes of LinkedIn or Indeed to get work. When it comes to looking for a job, millennials prefer utilizing applications like TikTok as a CV and job search tool. As a result, they prefer to meet with recruiters in person. Zoom interviews and pre-hire evaluations, on the other hand, aren't popular with these recruiters.
As a result of their choices, the method in which positions are filled is drastically altering. And when more and more Zs enter the workforce, old-school recruitment agencies will either have to adapt or go out of business." According to Kamyar Shah, COO, and founder of a consulting organization that aids small and medium-sized businesses, "51% prefer to chat face-to-face with friends, family, and coworkers than text." Technology has become an integral part of Gen Z's daily existence, and they demand the same level of ease, convenience, and accessibility at work, according to Morshed Alam, creator, and Editor of Savvy Programmer.
"Generation Z employees prefer to operate in an environment where they are always connected, rather than in a place where they have to meet face-to-face once a year for an annual performance evaluation." the outcome? "A workplace where individuals are pleased because they are not constrained by tight timetables or office politics." Even though the pandemic made many people realize the benefits and simplicity of remote working, Alvin Dy, a content marketing professional, data scientist, and co-founder of allhomerobotics.com, believes that Generation Z will continue to push for more remote employment.
Remote tasking, while still possible, is the best option for the future of work." Our tasking and the recruiting procedure have been much improved with the use of COVID's cooperative apps." According to Scott Spivack, marketing director at United Medical Credit, "Generation Z has carefully monitored the rise of technology, making them more open to and even pushing for new technologies." As a result, 91% of Generation Z job candidates consider workplace technology sophistication to be an important consideration."
Organizations need to incorporate the most cutting-edge technology into their workplaces to attract the attention of Generation Z. Dragos Badea, CEO of Yarooms, says that as more Gen Zers join the workforce during the Great Resignation, they have substantially more negotiating power than their millennial counterparts. How does this impact the current workplace?" Pay has to be raised significantly. Gen Zers are more inclined to prioritize financial gain over personal growth when deciding on a career path, compared to millennials, who prioritized personal growth over financial gain."
The COVID-19 pandemic's economic impact and the global financial crisis of 2008 may lead you to believe that Gen Z is pragmatic, risk-averse, and non-entrepreneurial. This isn't always the case. While money is a major consideration when choosing a profession, Gen Zers place less emphasis on it than previous generations have. Gen Z was equally divided on whether to choose a better-paying but less exciting job or one that was more fascinating but paid less. According to a poll of U.S. students, Gen Z might change careers up to 10 times between the ages of 18 and 34. Ad hoc and flexible alternatives to the traditional career ladder may be possible in today's workplace.
According to a recent poll in the United States, 42% of Gen Z employees prioritize work-life balance, remote working, and flexible leave while seeking a job. In addition, this generation prefers professions that allow them to grow and develop their skills and abilities. As a result, companies will need to rethink how they recruit and keep talent, as well as how they grow and retain employees. And it might have a long-term impact on future generations as well. As a result, they may have developed a more resilient generation that is better prepared to deal with the difficulties of the future, such as climate change. For the younger generation, it is very important to be diverse and inclusive. As a result, they want to work for a company that cares about the environment as well as ethics and transparency.
As a consequence, they don't want to greenwash, but genuine dedication to combating climate change and protecting the natural world. They are on the lookout for environmentally friendly organizations, both in terms of where they work and where they shop. This might lead to a paradigm change in business strategy and thinking. Every generation is different, and an atmosphere must be created where individuals of all ages can flourish, work together and learn from each other.
That is the view of Zurich's Henderson. In response to the epidemic and new technologies, Zurich has altered its recruitment, working, and training methods to match the demands of young people as well as the aspirations of all generations. Every generation has had an impact on the world of work, from the Second World War's inflow of women into the industry to the Millennials' awareness of mental health concerns.
There has been an unparalleled pandemic and ecological crisis, and Gen Z is coming of age in the midst of both. Their expectations for work – and their refusal to accept anything short of those expectations – will likely have long-term consequences.
What Are the Benefits of Getting a Devops Course Certification?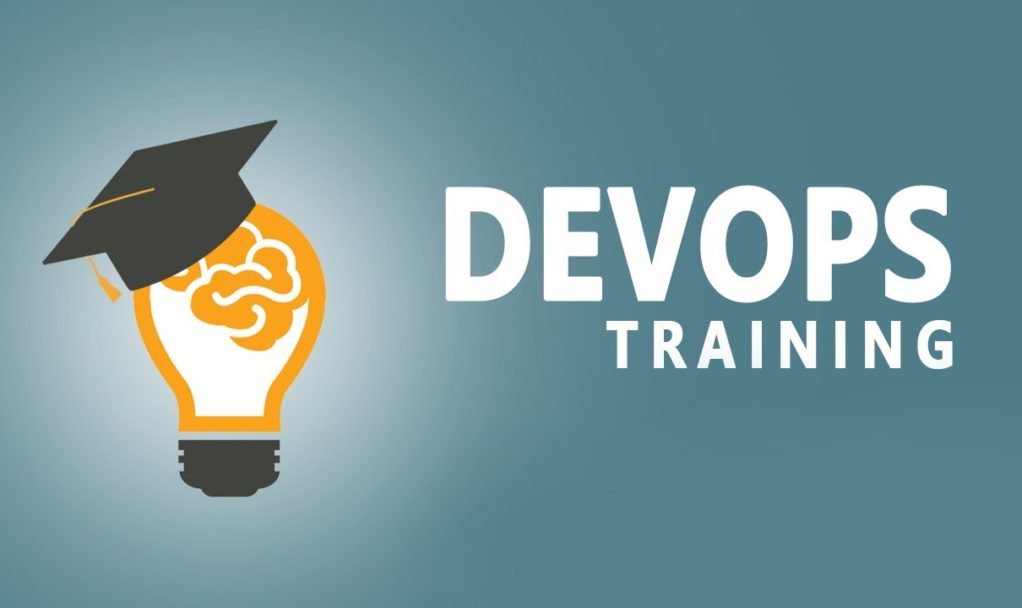 In order to transform collaboration, DevOps must first integrate development operations and then require a chain of tools that are interconnected. According to Gartner, businesses all over the world are increasingly embracing a culture of "devops" in the modern era. You can enroll for a Devops certification course taught by industry experts. Simplilearn also offers devops training in Hyderabad and many other cities.
The Value of Obtaining a DevOps Certification
There is a multitude of advantages to becoming certified in DevOps Foundation, some of which are as follows:
1. Better employment prospects
DevOps is a concept that is still relatively new in the world of information technology, and more and more businesses are considering implementing DevOps practices and processes. Between the required number of DevOps professionals and the number of DevOps professionals currently on the market, there is a sizable skills gap. By obtaining a DevOps certification, which verifies their skill sets within the DevOps framework, IT professionals can take advantage of the severe shortage of highly skilled workers. As a result, there will be substantially better employment opportunities.
2. Increased knowledge & skill
DevOps' central tenet centers on the adoption of innovative decision-making techniques and thought processes. An organization will be able to put DevOps' many technical and business advantages into practice once they are aware of them all. Professionals working together in teams with members coming from a variety of different functional backgrounds make up the core of DevOps. Developers, business analysts, quality assurance experts, and operation engineers are just a few of the experts who make up these teams.
3. Increases in wages
The rapid adoption of DevOps best practices in organizations and the implementation of those practices in the aforementioned organizations have led to enormous increases in pay for DevOps professionals.
Industry experts from all over the world believe that this trend will continue and be sustainable for the foreseeable future. In the field of information technology, DevOps professionals are paid the most.
4. Productivity and performance improvements
Downtime, which can be attributed to waiting for other employees or staff as well as other software and software-related issues, negatively affects the employees and staff at conventional IT workplaces. The main goal of an information technology professional should be to be productive for the majority of the time that they are at their place of employment. This can be achieved by cutting down on waiting time for other staff members or software updates and eliminating the parts of the work process that are both unproductive and unsatisfactory. Not only will this improve the effectiveness of the work completed, but it will also significantly raise the value of the company as a whole and of each employee personally.
5. Gain the ability to create, deploy, and secure modern applications for your organization.
The DevOps methodology's main goal is to promote improved communication and collaboration between the teams in charge of system administration and software development. Shorter development cycles are the direct result of this, which leads to a rise in the frequency of release code being used in production. DevOps implementation can reduce months of work to a matter of hours, and it can be very easily integrated into the processes of quality assurance and quality control for defect detection. This will be extremely advantageous for your company, and it will also make you stand out from the crowd at work.
6. Reliability and Software Quality
The distinguishing feature of DevOps is the high level of accountability for creating and maintaining applications that are expected to operate as intended. When an organization adopts DevOps, every team member will work toward the same quality objectives, which may include stability, performance, and security, as well as user experience and time-to-market considerations. When put into practice, the DevOps principles will guarantee that all project activities and processes are meticulously tracked and that the organization is informed of and ready for the effects of any changes made to the processes themselves.
7. Lessening of the likelihood of unwanted change
The resistance to change in traditional information technology stems from the fear that it might impair ongoing business operations. This impediment, which slows down advancement within an organization, is the root cause of all operational issues. The implementation of multiple tiers of assessment, review, and approval workflows allowed for the monitoring and verification of change processes at each stage of their development. However, the majority of work environments are experiencing a rapid acceleration of change in the current IT market. In order to maintain product quality while meeting ever-tighter delivery deadlines, this is required. And all of this has to be done while meeting the high standards for speed and agility that are currently expected of businesses engaged in the information technology sector.
People who want to enhance the caliber of IT Service Management and comprehend the idea of IT Infrastructure Library (ITIL) frameworks must hold an IT Infrastructure Library 4 Foundation Certification in ITIL. Anyone who wants to help their company adopt a new service management culture and who needs to comprehend the fundamental concepts underlying the provision of digital and information technology services should take the ITIL 4 Foundation course. Both IT professionals looking to update their existing ITIL knowledge and those who are just beginning their journey to ITIL 4 should take this course.
The framework known as ITIL4, or IT Infrastructure Library, version 4, was created with a set of procedures to implement the most dependable type of IT Service Management. In order to emphasize service conditions and flexibility, establish the service life cycle, pursue more specialized customer comfort, and advance digital modification, the ITIL4 structure was created. whereas DevOps is a group of concepts that result from the interaction of two significant objectives. The first of these was described as "agile methods," and the second is a greater awareness of the level of collaboration between the development and operations teams. When speaking of ITIL 4 and DevOps, the second term, DevOps, primarily focuses on integrating software testing, software development, Quality Analysis, and deployment platform, as well as maintaining a continuous integration and delivery cycle. A shorter turnaround time is the aim of operating DevOps Automation Tools in sets and moving in an agile manner.
Getting Your First Job: 8 Non-Obvious LinkedIn Profile Tips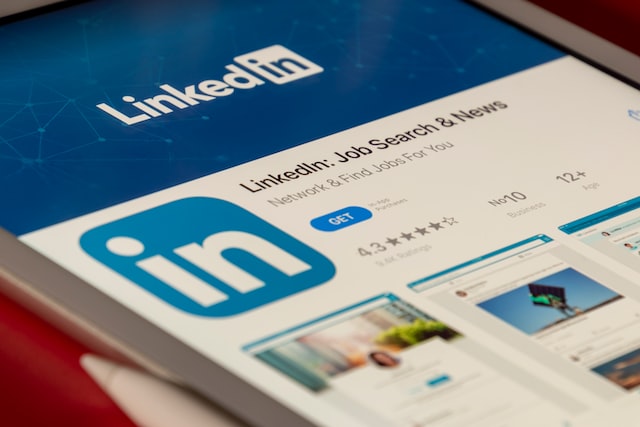 LinkedIn profiles can be divided into multiple categories – those who are actively seeking a job, those who have already found great jobs, and third, entrepreneurs and thought leaders. The catch is recruiters might be looking at all these professionals in order to find the right candidate. 
This means that your LinkedIn profile needs to stand out from the crowd. That being said, it is not a hard task. This is because many people fail to optimize their LinkedIn profiles based on their goals. 
So, today, we will explain what you need to do with your LinkedIn profile to catch the attention of recruiters. 
Add a Website Link 
Gone are the days when resumes used to be multi-page PDFs. Today, individuals are getting creative with their resumes and portfolios. So, our first suggestion for job seekers is to set up a website that can serve as a portfolio and a resume. 
The layout will ultimately depend on the profession. For instance, software developers might have a resume and details of the projects they have handled. On the other hand, paper writer and designer will also have a portfolio section that showcases their best works. Similarly, some professionals might also prefer using their social media links. 
No matter the choice, LinkedIn allows users to include links to their websites, resumes, profiles in the introduction section. This can be a great tool for job seekers to redirect recruiters to their websites. 
Don't Sell Yourself Short
When you are looking to get the attention of recruiters or employers, LinkedIn will serve as a window to your professional experience. As such, make sure that your previous internship or part-time student job titles reflect your experience. 
For instance, you might have done an internship in a company that required you to do the job of a junior analyst. In this case, you can include 'Junior analyst' in the title and mention that this was an internship position. That being said, make it a point not to exaggerate your skillset because if the recruiter calls the company for reference, it shouldn't appear as if you have lied on your profile. 
Make Sure to Include a Comprehensive Description 
It is not only the title of the roles that matter. You should also pay attention to how you present yourself in your profile. It is crucial to include keywords that resonate with the specific role you are looking for. 
In the description, you can add responsibilities and the projects you work on with bullet points without making it look too overwhelming. 
LinkedIn Featured Section 
LinkedIn's featured section is mostly used by those who have a portfolio to showcase. However, the space is not exclusively for sharing your work samples. You can also use the tool to feature the posts you have shared or any articles you java published on LinkedIn. If you haven't shared any, you can also include posts that you have been tagged in. 
LinkedIn also allows users to attach external media like images, documents, and links in the featured section. In other words, there is room to get creative. 
Leverage Recommendations 
In today's professional world, recommendations play a crucial role. The same applies to LinkedIn too. If you have glorious recommendations from your college mates, colleagues, or even your professors, then your profile is going to stand out. 
However, naturally, you might find it awkward to randomly ask someone for a LinkedIn recommendation. But, if you already have feedback from them – such as from a reference letter – then you can take the initiative to check with them if you can post this on your LinkedIn profile. 
This way, your contact doesn't have to do any extra work, but you will also be able to boost the credibility of your LinkedIn profile with authentic recommendations. This approach can also be a great tool for students with no prior experience to score a job. 
Stay Active 
Well, this might not strike us as a 'non-obvious' way of getting noticed on LinkedIn; however, it's a tip that most of us often tend to ignore. It is important for job seekers to be active on LinkedIn and interact with others. It is only a matter of liking, commenting, and sharing other people's content. 
It might also work in your favor if you produce and publish your own content. You can pick a topic that interests you, and it need not be related to your profession. LinkedIn supports multiple formats of content, including articles, videos, and images. This can get your profile more exposure and help you get noticed through searches. 
Avoid Making Your LinkedIn Profile Look like a Resume 
While LinkedIn indeed can be a great way to exhibit your professional skills, you should not simply copy-paste your resume. LinkedIn is designed to be a professional networking platform. In other words, you need to use this site to put up your 'best professional front.' 
This means that you will also need to bring on a bit more personality to the profile, offering insight to other users into what kind of a person you are. This is why it is important for you to engage on LinkedIn. By creating and sharing content, you will be able to create a profile that best represents your professional aspirations as well as personality. 
Check your LinkedIn Social Selling Score
LinkedIn has also set up a unique feature called the Social Selling Index, which assesses the strength of a profile based on four factors. This includes the professional brand, connections, engagement, and relationships. 
This feature mainly targets thought leaders and entrepreneurs. However, individual job seekers can also refer to this score to find out how your profile comes across to others. According to LinkedIn, those with a higher SSI score generate more opportunities. So, it wouldn't hurt job seekers to find their SSI score and adjust accordingly to improve their visibility on LinkedIn. 
Cracking LinkedIn's secrets is not a tough task. By using the tips we discussed above, you can polish your LinkedIn profile to make it look more attractive to potential employers and grow your network.
What Degrees Will Be Needed in the Future?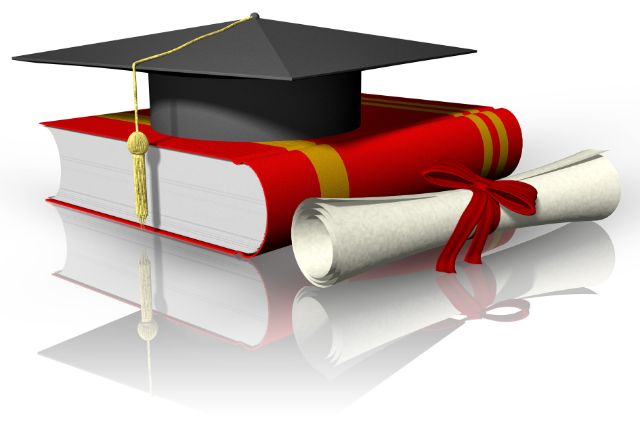 It's not always easy to choose the right degree subject, and now, with so many options compared to any time in the past, this is even more true. The lucky ones are those who have a definite leaning towards one thing or another and who know exactly what they want to do in terms of their career. For others, it can be much more challenging to understand which degree is the best one for them.
One thing to consider when trying to make this choice is what degrees will be needed in the future. Which ones are linked to careers and sectors that are expanding and becoming more important? If the main reason for choosing a degree is to get a stable job afterward, this can certainly point you in the right direction. With that in mind, here are some of the degrees that will likely become more useful as time goes on.
Data Science
If you look at data science trends, you'll see more data is used today than ever before – around one quintillion bytes every day. This data is used by businesses to help them make decisions, create marketing campaigns, predict trends, and even grow their businesses using data-driven strategies. This niche is crucial, and it needs experts who can determine what the given data all means and provide business owners, organizations, and even governments the information they need to derive from said data to then be able to take the next steps – and succeed.
This is where having a degree in data science may be useful. Since the amount of data in use across all kinds of niches is growing – as are the uses of said data – the need for people who can extract meaning from it and use it to great advantage is also increasing. As a data science expert, you can also expect good job stability and plenty of chances for progression in your career.
Human Resources
There have always been human resource departments within businesses, even if they weren't known as that initially. These are the people who take care of employees; they oversee perks and benefits, allocate vacation days, help those who are sick, and deal with disputes between workers.
You might think that this is not such an important element of business or that it is effectively dying out since so many people are choosing to become self-employed or work freelance. However, this is far from the truth. There is still a need for people to be employed, and as long as people are working for others, human resource professionals will be required.
If you also add to this the fact that the way people work is changing, and remote teams are now prevalent, you'll see how having HR experts in a business can help with a wide range of issues that were never problems before, including burnout, isolation, and productivity.
Nursing
So far, we've discussed technical and business-based ideas, but what about nursing? It's certainly a degree that will always be needed because no matter what technology comes in and how we use it, the hands-on approach to medicine will never be replaced.
There is also a nursing shortage, meaning that if you study for a nursing degree, you will likely find work at the end of it. Although nursing is not something everyone can do, it could be the perfect sector for you if you want to help people and you want a job for life.