How Can a Hobby Help You at Work?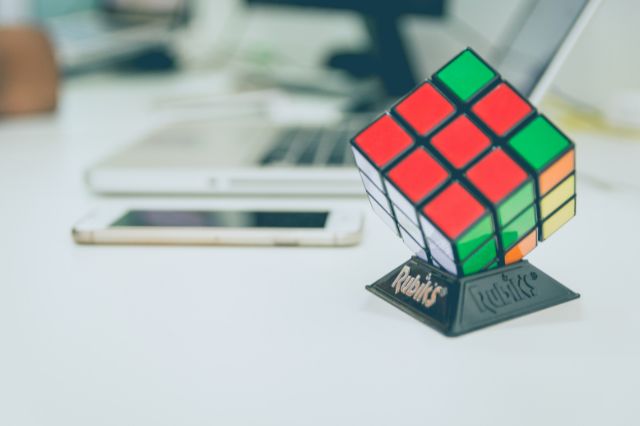 Work is an important part of most people's lives. Of course, it's a source of income that we use to pay for essentials like shelter, warmth, and food, as well as non-essentials like vacations. But work offers us much more than this. 
Abraham Maslow created the "hierarchy of needs" in a 1943 journal article. This theory outlines that work actually helps us build a sense of belonging, feel accomplished, and achieve our full potential (which he called "self-actualization"). 
He argued that this self-actualization comes from being creative, inventing new things, or becoming recognized in a particular field. 
To be able to reach this, we must be given the opportunities by our bosses, but we must also apply ourselves, develop our skills, and always be willing to learn. This doesn't just mean in formal training courses and sessions either, there are learning opportunities everywhere, including in your hobbies. In fact, your hobbies can make a big difference to your work life. 
Improve Your Strategic Thinking
No matter whether you run your own business or work as a salaried employee, being able to think strategically will serve you well in your job. Formulating a marketing strategy, asking for a pay rise, and navigating office politics are all best done with some strategic planning. 
For some people, strategising comes naturally, but for others it's a bit of an alien concept. Thankfully, having a hobby can help you refine your skills in this area. 
Many games require you to think strategically, including card games, board games, and modern video games. Poker is one of these because it combines several strategic elements together into a single game. Those that understand how to play poker well can instantly assess the value of their hand, calculate how it stands against other possible options that their opponents may have, and make strategic decisions on whether to fold, call or raise. 
Similarly, chess players need to think several steps ahead of their opponents so that they can anticipate the moves that they'll make and counter them with moves of their own. Simultaneously, they must plot their own attacks by deploying advanced chess strategies.
Boost Your Creativity
Many jobs require us to problem solve. Things never go quite to plan, meaning we're always thrown curveballs that require us to think on our feet and change our approach. Problem-solving like this is much easier when you can be creative. 
Hobbies like painting, writing, and drawing can help boost your creative powers. As can solving puzzles like jigsaws, crosswords, and Sudoku squares. 
While it may not be directly applicable to your work, the creative thinking you do in your hobby will make your problem-solving at work seem much easier.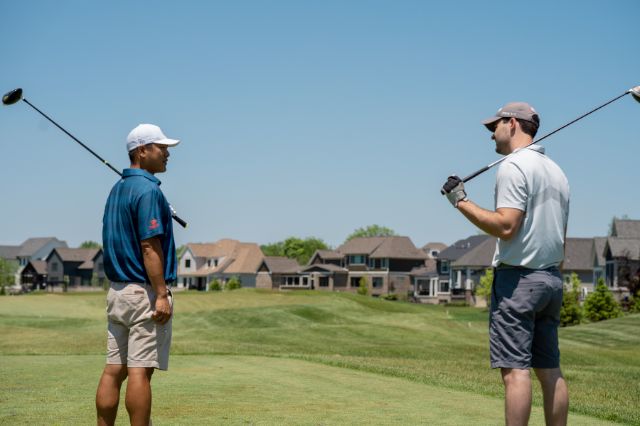 Networking
As much as we like to think of life as a meritocracy where only the most talented make it to the top, there are many other factors that can influence productivity and whether someone gets a promotion, lands a new job or secures a business deal. 
One of these factors is having connections. The old adage of "it's not what you know, but who" is unfortunately still applicable today. And while we can lament that this isn't entirely fair, there isn't a lot we can do about it. 
Therefore, building your own personal network is going to be valuable as you'll have contacts that can open doors for you when you need them to. 
Having a hobby that lets you meet new people can help you grow your network; even if the people you meet may not necessarily be able to help you right away, you never know when a scenario may arise. 
For example, say you meet an event planner while out playing golf. If your company later needs to throw a big party to celebrate an important anniversary, your contact could be invaluable. 
Having an interest that you share with others can also help you to bond with your co-workers. If you both enjoy playing Fortnite, then you'll be able to spend time discussing the game together. Having these kinds of relationships at work can also help you progress your career and can make it easier to ask for favors when you need help.
Breaking Down Barriers: 6 Online Collaboration Tools for Effective Teamwork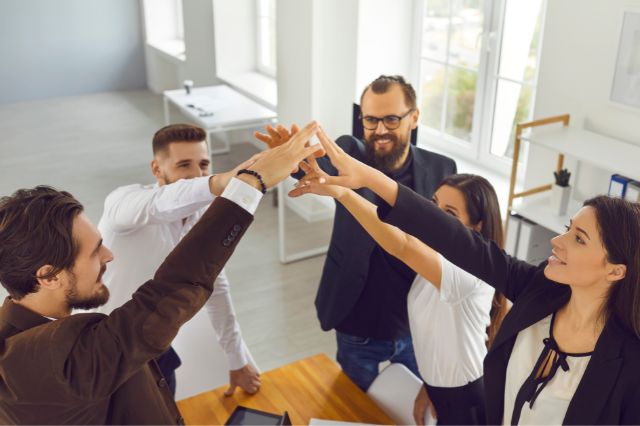 As remote work becomes increasingly common, effective online collaboration tools are more important than ever to help teams work together seamlessly.
Everything from project management software and video conferencing apps to a digital mailbox is available. This article will explore six top-rated online collaboration tools that can help streamline communication and collaboration within your team.
Cloud storage and file-sharing tools
Cloud storage and file-sharing tools allow teams to access and collaborate on files from anywhere. Some popular options include Dropbox, Google Drive, and Microsoft OneDrive. Dropbox is a cloud storage tool that allows teams to store, share, and collaborate on files, with features like automatic syncing and file recovery. Google Drive, on the other hand, is a popular choice for teams that use Google's suite of productivity tools, like Google Docs and Sheets.
Video conferencing tools
Video conferencing has become vital to remote work, allowing teams to communicate face-to-face from different locations. With so many video conferencing tools available, it can be challenging to choose the right one. Some popular options include Zoom, Google Meet, and Microsoft Teams. Zoom, in particular, has become one of the most popular video conferencing tools due to its ease of use and reliability. Its features, including screen sharing and virtual backgrounds, make it an excellent option for small and large meetings.
Project management tools
Project management tools help teams stay organized and on track, whether working in the same office or remotely. Some popular project management tools include Asana, Trello, and Basecamp. Asana is a powerful project management tool that allows teams to create and assign tasks, set deadlines, and communicate with each other in real time. Trello, on the other hand, is a visual tool that uses boards, lists, and cards to organize tasks and projects.
Instant messaging tools
Instant messaging tools allow teams to communicate quickly and easily without the need for email or phone calls. Some popular instant messaging tools include Slack, Microsoft Teams, and WhatsApp. Slack is a team communication tool that allows teams to organize their conversations into channels and direct messages, share files, and integrate with other tools.
Online whiteboards and diagramming tools
Online whiteboards and diagramming tools are helpful for teams that need to brainstorm and collaborate visually. Some popular options include Miro, Lucidchart, and Canva. Miro is a whiteboard tool that allows teams to collaborate on diagrams, wireframes, and mind maps. Lucidchart, on the other hand, is a diagramming tool that allows teams to create and share flowcharts, org charts, and other visual representations.
Time tracking and productivity tools
Time tracking and productivity tools help teams stay on track and meet deadlines. Some popular options include RescueTime, Toggl, and Harvest. RescueTime is a time-tracking tool that helps teams understand how they spend their time and identify areas where they can be more productive. Toggl, on the other hand, is a simple time-tracking tool that allows teams to track time for specific tasks and projects.
Parting words
Effective teamwork requires the right tools for collaboration. Whether it's video conferencing, project management, cloud storage, instant messaging, online whiteboards, or time tracking, many tools are available to help teams work together more efficiently and effectively. By using these six online collaboration tools, teams can break down barriers and work together, no matter where they are.
What Are the Benefits of Getting a Devops Course Certification?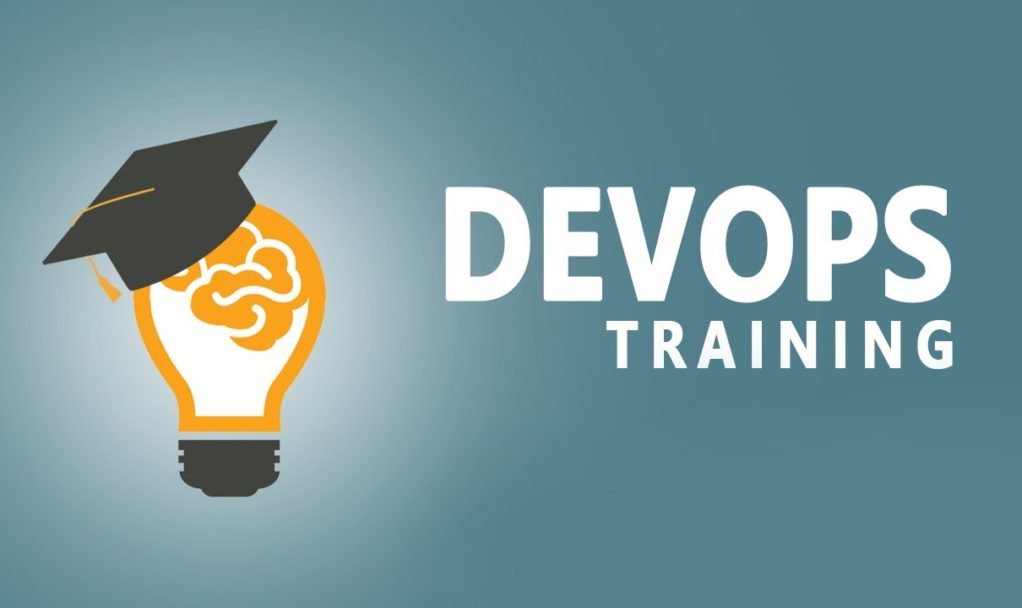 In order to transform collaboration, DevOps must first integrate development operations and then require a chain of tools that are interconnected. According to Gartner, businesses all over the world are increasingly embracing a culture of "devops" in the modern era. You can enroll for a Devops certification course taught by industry experts. Simplilearn also offers devops training in Hyderabad and many other cities.
The Value of Obtaining a DevOps Certification
There is a multitude of advantages to becoming certified in DevOps Foundation, some of which are as follows:
1. Better employment prospects
DevOps is a concept that is still relatively new in the world of information technology, and more and more businesses are considering implementing DevOps practices and processes. Between the required number of DevOps professionals and the number of DevOps professionals currently on the market, there is a sizable skills gap. By obtaining a DevOps certification, which verifies their skill sets within the DevOps framework, IT professionals can take advantage of the severe shortage of highly skilled workers. As a result, there will be substantially better employment opportunities.
2. Increased knowledge & skill
DevOps' central tenet centers on the adoption of innovative decision-making techniques and thought processes. An organization will be able to put DevOps' many technical and business advantages into practice once they are aware of them all. Professionals working together in teams with members coming from a variety of different functional backgrounds make up the core of DevOps. Developers, business analysts, quality assurance experts, and operation engineers are just a few of the experts who make up these teams.
3. Increases in wages
The rapid adoption of DevOps best practices in organizations and the implementation of those practices in the aforementioned organizations have led to enormous increases in pay for DevOps professionals.
Industry experts from all over the world believe that this trend will continue and be sustainable for the foreseeable future. In the field of information technology, DevOps professionals are paid the most.
4. Productivity and performance improvements
Downtime, which can be attributed to waiting for other employees or staff as well as other software and software-related issues, negatively affects the employees and staff at conventional IT workplaces. The main goal of an information technology professional should be to be productive for the majority of the time that they are at their place of employment. This can be achieved by cutting down on waiting time for other staff members or software updates and eliminating the parts of the work process that are both unproductive and unsatisfactory. Not only will this improve the effectiveness of the work completed, but it will also significantly raise the value of the company as a whole and of each employee personally.
5. Gain the ability to create, deploy, and secure modern applications for your organization.
The DevOps methodology's main goal is to promote improved communication and collaboration between the teams in charge of system administration and software development. Shorter development cycles are the direct result of this, which leads to a rise in the frequency of release code being used in production. DevOps implementation can reduce months of work to a matter of hours, and it can be very easily integrated into the processes of quality assurance and quality control for defect detection. This will be extremely advantageous for your company, and it will also make you stand out from the crowd at work.
6. Reliability and Software Quality
The distinguishing feature of DevOps is the high level of accountability for creating and maintaining applications that are expected to operate as intended. When an organization adopts DevOps, every team member will work toward the same quality objectives, which may include stability, performance, and security, as well as user experience and time-to-market considerations. When put into practice, the DevOps principles will guarantee that all project activities and processes are meticulously tracked and that the organization is informed of and ready for the effects of any changes made to the processes themselves.
7. Lessening of the likelihood of unwanted change
The resistance to change in traditional information technology stems from the fear that it might impair ongoing business operations. This impediment, which slows down advancement within an organization, is the root cause of all operational issues. The implementation of multiple tiers of assessment, review, and approval workflows allowed for the monitoring and verification of change processes at each stage of their development. However, the majority of work environments are experiencing a rapid acceleration of change in the current IT market. In order to maintain product quality while meeting ever-tighter delivery deadlines, this is required. And all of this has to be done while meeting the high standards for speed and agility that are currently expected of businesses engaged in the information technology sector.
People who want to enhance the caliber of IT Service Management and comprehend the idea of IT Infrastructure Library (ITIL) frameworks must hold an IT Infrastructure Library 4 Foundation Certification in ITIL. Anyone who wants to help their company adopt a new service management culture and who needs to comprehend the fundamental concepts underlying the provision of digital and information technology services should take the ITIL 4 Foundation course. Both IT professionals looking to update their existing ITIL knowledge and those who are just beginning their journey to ITIL 4 should take this course.
The framework known as ITIL4, or IT Infrastructure Library, version 4, was created with a set of procedures to implement the most dependable type of IT Service Management. In order to emphasize service conditions and flexibility, establish the service life cycle, pursue more specialized customer comfort, and advance digital modification, the ITIL4 structure was created. whereas DevOps is a group of concepts that result from the interaction of two significant objectives. The first of these was described as "agile methods," and the second is a greater awareness of the level of collaboration between the development and operations teams. When speaking of ITIL 4 and DevOps, the second term, DevOps, primarily focuses on integrating software testing, software development, Quality Analysis, and deployment platform, as well as maintaining a continuous integration and delivery cycle. A shorter turnaround time is the aim of operating DevOps Automation Tools in sets and moving in an agile manner.
Getting Your First Job: 8 Non-Obvious LinkedIn Profile Tips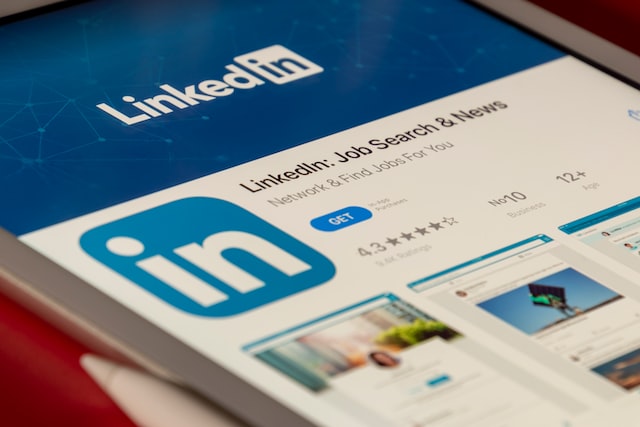 LinkedIn profiles can be divided into multiple categories – those who are actively seeking a job, those who have already found great jobs, and third, entrepreneurs and thought leaders. The catch is recruiters might be looking at all these professionals in order to find the right candidate. 
This means that your LinkedIn profile needs to stand out from the crowd. That being said, it is not a hard task. This is because many people fail to optimize their LinkedIn profiles based on their goals. 
So, today, we will explain what you need to do with your LinkedIn profile to catch the attention of recruiters. 
Add a Website Link 
Gone are the days when resumes used to be multi-page PDFs. Today, individuals are getting creative with their resumes and portfolios. So, our first suggestion for job seekers is to set up a website that can serve as a portfolio and a resume. 
The layout will ultimately depend on the profession. For instance, software developers might have a resume and details of the projects they have handled. On the other hand, paper writer and designer will also have a portfolio section that showcases their best works. Similarly, some professionals might also prefer using their social media links. 
No matter the choice, LinkedIn allows users to include links to their websites, resumes, profiles in the introduction section. This can be a great tool for job seekers to redirect recruiters to their websites. 
Don't Sell Yourself Short
When you are looking to get the attention of recruiters or employers, LinkedIn will serve as a window to your professional experience. As such, make sure that your previous internship or part-time student job titles reflect your experience. 
For instance, you might have done an internship in a company that required you to do the job of a junior analyst. In this case, you can include 'Junior analyst' in the title and mention that this was an internship position. That being said, make it a point not to exaggerate your skillset because if the recruiter calls the company for reference, it shouldn't appear as if you have lied on your profile. 
Make Sure to Include a Comprehensive Description 
It is not only the title of the roles that matter. You should also pay attention to how you present yourself in your profile. It is crucial to include keywords that resonate with the specific role you are looking for. 
In the description, you can add responsibilities and the projects you work on with bullet points without making it look too overwhelming. 
LinkedIn Featured Section 
LinkedIn's featured section is mostly used by those who have a portfolio to showcase. However, the space is not exclusively for sharing your work samples. You can also use the tool to feature the posts you have shared or any articles you java published on LinkedIn. If you haven't shared any, you can also include posts that you have been tagged in. 
LinkedIn also allows users to attach external media like images, documents, and links in the featured section. In other words, there is room to get creative. 
Leverage Recommendations 
In today's professional world, recommendations play a crucial role. The same applies to LinkedIn too. If you have glorious recommendations from your college mates, colleagues, or even your professors, then your profile is going to stand out. 
However, naturally, you might find it awkward to randomly ask someone for a LinkedIn recommendation. But, if you already have feedback from them – such as from a reference letter – then you can take the initiative to check with them if you can post this on your LinkedIn profile. 
This way, your contact doesn't have to do any extra work, but you will also be able to boost the credibility of your LinkedIn profile with authentic recommendations. This approach can also be a great tool for students with no prior experience to score a job. 
Stay Active 
Well, this might not strike us as a 'non-obvious' way of getting noticed on LinkedIn; however, it's a tip that most of us often tend to ignore. It is important for job seekers to be active on LinkedIn and interact with others. It is only a matter of liking, commenting, and sharing other people's content. 
It might also work in your favor if you produce and publish your own content. You can pick a topic that interests you, and it need not be related to your profession. LinkedIn supports multiple formats of content, including articles, videos, and images. This can get your profile more exposure and help you get noticed through searches. 
Avoid Making Your LinkedIn Profile Look like a Resume 
While LinkedIn indeed can be a great way to exhibit your professional skills, you should not simply copy-paste your resume. LinkedIn is designed to be a professional networking platform. In other words, you need to use this site to put up your 'best professional front.' 
This means that you will also need to bring on a bit more personality to the profile, offering insight to other users into what kind of a person you are. This is why it is important for you to engage on LinkedIn. By creating and sharing content, you will be able to create a profile that best represents your professional aspirations as well as personality. 
Check your LinkedIn Social Selling Score
LinkedIn has also set up a unique feature called the Social Selling Index, which assesses the strength of a profile based on four factors. This includes the professional brand, connections, engagement, and relationships. 
This feature mainly targets thought leaders and entrepreneurs. However, individual job seekers can also refer to this score to find out how your profile comes across to others. According to LinkedIn, those with a higher SSI score generate more opportunities. So, it wouldn't hurt job seekers to find their SSI score and adjust accordingly to improve their visibility on LinkedIn. 
Cracking LinkedIn's secrets is not a tough task. By using the tips we discussed above, you can polish your LinkedIn profile to make it look more attractive to potential employers and grow your network.