6 Best Ways to Grow Your Social Media Presence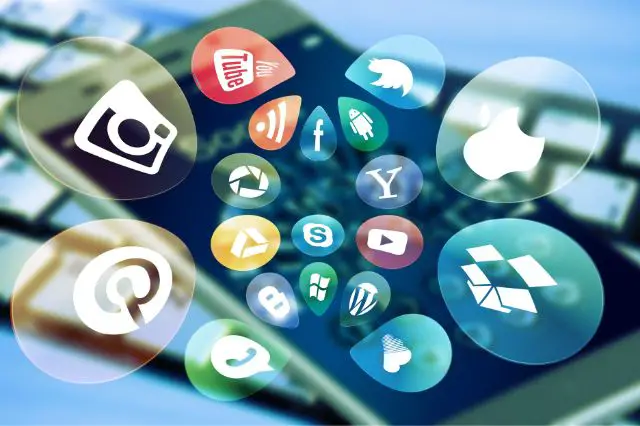 Social media is one of the most essential elements for any business today. From reaching out to the right audience to staying relevant in the market, you cannot overlook the importance of social media platforms. To do so, you will have to make yourself visible in the eyes of social media users and potential customers.
We have prepared a guide for you enlisting 6 major ways to grow your social media presence, which will ultimately result in traffic and sales for you.
Curious to find out? Just continue reading this piece.
1. Keep Track of the Current Trends
Trends are what make up social media. You need to jump on this bandwagon too if you wish on improving your social media presence. Participate as much as you can. Joining a trend on social media would instantly place you in front of millions of users, and would be no less than an almost-free advertisement for your account.
Keep in mind that you have to create an engaging social media presence and campaign that will gain maximum traction. This is critical for adding value to your brand.
So, let your creative juices flow! Get sreenshot-worthy content, which is something so intriguing that it will compel viewers to interact as well as propagate the content.
Who knows, you might be able to go viral as well. It is worth a shot!
2. Post Relevant & Catchy Content Frequently
Your content is what will attract and engage your audience; therefore, you should not compromise on the quality at any cost. Your posts will represent your brand's voice hence you need to make sure whatever goes up resonates with your company's values.
To ensure that your online presence stays constant, you will need to come up with a strategy and a posting calendar. This will help you make sure that your posts are going up on time and are engaging with the right audience. In doing so, try not to deflect from the primary objectives of your social media account.
Relevance is the make or break point for your social media. If you intend to engage with the audience with drastically different information that does not relate to your brand, it will only push them away. A series of monotonous posts can also put them off hence; you should walk this ledge carefully.
3. Be Responsive
The best feature of social media platforms is better responsiveness and engagement with your users. Allow them to reach out to you through these platforms with their concerns, queries, and use these platforms as a customer service tool as well. Almost every business, small or big, tries to have some social media presence. Same goes for the US telecom sector, providers like CenturyLink have a wing of CenturyLink customer service that is available on Facebook and Twitter to make it easier for their subscribers to reach out for assistance at any time of the day.
Creating such ease for your customers can help you build a positive image for your brand and improve your social media presence significantly.
4. Understand Your Social Media Platform's Algorithm
Every social media site is different. What distinguishes them from one another is their algorithm. Each platform requires a different type of content that helps them recognize good from bad. For instance, Instagram currently pushes forward reels instead of pictures. Although the platform garnered its reputation with only picture content, however, they have branched out to reels and shorts. If you wish to get more attention and gain a following, then currently reels are your way to go.
Similarly, with every social media site, you will have to know what works best for that platform and what will help you get more traction and ultimately strengthen your social media presence.
5. Utilize Relevant Hashtags
Hashtags have more value than you think. A simple #fyp, #morningselfies, or #smallbusiness can put you on top of someone's feed and steer them to your page. You can use these to create new challenges/competitions (people love engaging with such content), or for raising awareness around some noble cause. All you want is to be noticed by the users and start meaningful conversations.
Nevertheless, you must not use irrelevant ones. Conduct thorough research before utilizing hashtags that perfectly fit your content and brand voice. Also, pick the ones that have the most attention at the time. This way you can create fresh and more attractive content around it.
6. Use Analytical Tools for Optimization
There is a plethora of tools available to everyone for almost everything now, and it would be foolish not to deploy them to the best of their abilities. These tools are an efficient way for you to strategize the type of content that will work best for you. By recognizing your recognize your strengths and weaknesses better, this will help you build a strong and more effective plan for ahead.
Closing Remarks
No one today can deny the power of social media. It can either make or break your brand or business. It all comes down to how smart your strategy is. You can follow our tips above to enhance your social media presence and gain positive recognition.
How to Download Twitter Videos in High Quality?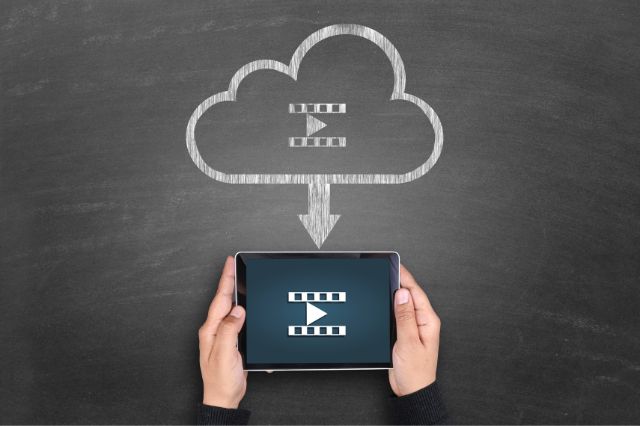 Twitter is undoubtedly one of the best social media platforms these days. It allows users to share their thoughts and experiences using almost all forms of content, including text, images, and videos.
Twitter users love the platform as they can find quality content there. For example, the videos you see on the content possess different qualities, like they are entertaining, informative, and thought-provoking. That's why many social media users spend hours on Twitter and visit it on a daily basis.
Moreover, many love downloading videos from Twitter, keeping them on their mobiles, and sharing them with others. However, there is a problem. Like many other social media giants, Twitter doesn't allow users to download videos directly from the platform. Those who want to download Twitter videos must rely on third-party tools and applications.
If you are also a Twitter user and want to download videos from Twitter, you don't need to worry. You have different easy and reliable Twitter video download solutions that you can try. They don't waste your time and help you download videos in their actual quality.
And in this article, we will explore those options and help you know how you can download Twitter videos within a few seconds.
How to Download Twitter Videos?
To download Twitter videos in their highest quality, there are three different methods available online, and here they are:
1. Web-Based Downloaders
The best and most reliable solution for downloading videos from Twitter is using web-based video downloaders. If you explore the search engines, you will find many online video downloader websites that assist users in downloading videos from almost every social media and video-sharing platform.
Most websites provide online tools to help internet users with many tasks. Choose any website with the facility of Twitter video downloader, and you will be able to download your favorite Twitter videos within a few seconds. The best thing about these web-based Twitter video downloaders is that they provide users a chance to select the quality they need. So, users don't need to compromise on the video quality and get what they want.
Apart from the quality options, these websites are swift in their work and save users time. Furthermore, they also allow users to download any video uploaded on Twitter.
Most of these websites provide all these facilities free of cost and without any limitations. They allow users to download as many videos as they want. And lastly, they are compatible with all devices and operating systems.
2. Browser Extensions
When it comes to downloading Twitter videos in high quality, browser extensions are also very reliable. There are many online video downloading extensions that you can try to download videos from this incredible social media platform. Like third-party websites, the video downloading extension is also fast and time-saving.
Another benefit of browser extensions is that they don't take up much space on the devices as they are only a few MBs. Therefore, they don't slow down the devices. Furthermore, these extensions are also time-saving as you can download videos within a few clicks.
However, there is a problem with browser extensions. Not all extensions are available for all web browsers. For example, if you are an Opera user, you may not be able to find many Twitter video-downloading extensions. And if you use multiple devices to browse Twitter, you will have to install extensions on all those devices.
That's why many prefer not to use these extensions.
3. Twitter Video Download Apps
Video-downloading mobile applications are very effective for Twitter users. These applications are considered the best for mobile users as they are easy to use, and most applications help users download videos within a few seconds only. Moreover, most of these video-downloading applications are free for everyone.
This is the most convenient method for mobile users as users can directly save the video on their phones for later use.
Moreover, the downloading app also provide various quality options to users to save videos in the quality they prefer. Apart from that, the process of downloading is also simpler as users only need the video link for that.
The issue with these mobile applications is they are only available for mobile users. Those who use Twitter on their desktops cannot use them until they have special software programs installed on their desktop, which sometimes slow down desktops.
Conclusion
Although Twitter doesn't allow direct downloading, saving Twitter videos isn't as much harder as it was before. And the credit goes to the tech companies which developed the Twitter video downloader solutions for users' ease. They have made the whole process simple, faster, and, most importantly, free.
Now users have various methods available to download videos of their preferred quality. All these methods are reliable and fast, having their own pros and cons. It is up to users, their needs, and their devices, which option is the best for them.
7 Creative Instagram Post Ideas You Can Apply to Your IG Post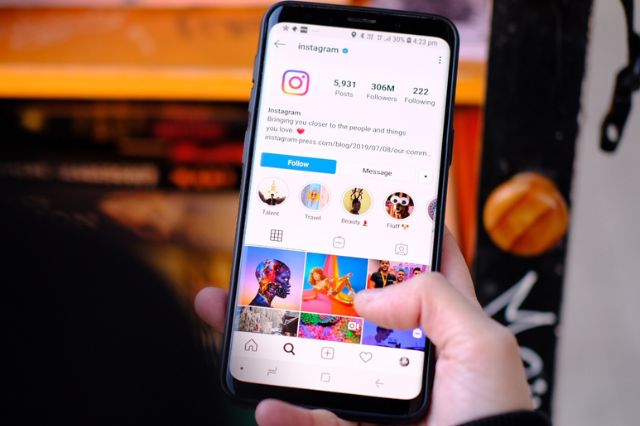 Being creative is the main focus of Instagram. Everything you do, from the posts you make to the stories you share, involves imagination and ideas. Now, there are many options available on the market for applying ideas to your Instagram posts.
The level of engagement of a content creator's audience depends on how many original ideas and cutting-edge studies they incorporate in their articles. You need a decent amount of followers for engagement. And also, you need greater creativity in your art to attract new followers. How well your content is received by others is measured by the number of shares, likes, and comments it receives.
You can buy Instagram likes if you want more engagement. However, this is only practical if you have a sizable budget. We are therefore here to provide some suggestions to you so that you can have a genuine and original Instagram post.
Instagram giveaways and contests
Your audience has a chance to get in touch with you when you host freebies and competitions through your post. With contests, you may increase your following and draw attention to your products. The term "shortcut to engagement" is used by marketers! Additionally, you can use this with your posts by providing all the information about the giveaways or contests to the followers in the caption box. Giving out goods for free is something that people regard to be quite fantastic.
This tactic has been used by creators before to increase engagement. They request that their followers follow them and spread the word about your material, and then they pick the lucky winners. Therefore, it is a fantastic idea and is worth testing!
Thought leadership
Make a template, then quickly produce a lot of them! When you share your thoughts and ideas on empowered leadership, your followers find it to be incredibly motivating because they look up to you as someone who has worked hard to get where you are.
Display your knowledge using images. By offering advice on straightforward visuals, you may use this to create an article that will amaze its readers. When quotes reflect the interests of your audience and your brand's objective, they are always well-liked.
You can start a post with a motivational quote that helped you create a community of millions of people by using a hashtag like #mondayquote.
Influencer and celebrity endorsements
To capitalise on the potential of influencer marketing, your business or budget need not be very large. Every specialised market has its own "tastemakers," whose followers follow every suggestion they make. You've just discovered the market and the concept that will help you get fans.
You can work with a famous person in the same industry as you to make a quirky, sceptical post that will keep your fans seated. It's a terrific idea to work with other creators and produce content related to it. The posts you make have the potential to receive millions of likes and Instagram comments..
Use popular hashtags
Despite the fact that popular hashtags like #ootd and #tbt already have millions or even billions of users. Therefore, you need to come up with your own hashtags if you want to increase the number of comments and likes on your posts.
Use hashtags that a few million people use for this. You can easily look for any post-related hashtag in the search bar. Utilizing such hashtags will increase engagement..
User-generated content
User content, or "UGC," according to the data on the internet 73% of respondents, supported their choice to purchase a particular good. More brand marketing and engagement will benefit from this. Utilizing such items in your posts is a terrific strategy to increase the number of likes and comments.
If you're unsure about whether you can post someone else's content, consult the original developers. Typically, I have seen singing or dancing competitions on several channels that have produced excellent outcomes.
Share clips
Notifying your audience when you release a song on Spotify not only keeps them informed about your activities but also showcases your talent. Share brief clips as Instagram posts if you host a podcast, a free webinar, or a training program. Share as much as you can to gain the attention that is much needed. 
Post throwback and photo dumps
This generation of content creators consistently conveys the rawness of their work in IG posts. Here is an illustration. For a brand, you took photos (can be yours too).  You can share the BTS or a few unrelated posts, or "photo dump." So that, viewers will be more excited when you release the original.
Conclusion
You can see that IG posts can engage viewers in a variety of ways. These guidelines can be used by anyone who is just starting an Instagram creator account to get the most exposure for their posts. With your concepts, you can be more imaginative.
Try to indulge them because people want to learn more about you from your Instagram postings. Build a community by retaining your rawness and returning all the love your audience has shown you. Hope these tips help you to get more ideas for your win-win game.
7 Tips for Scheduling the Instagram Posts for Better Results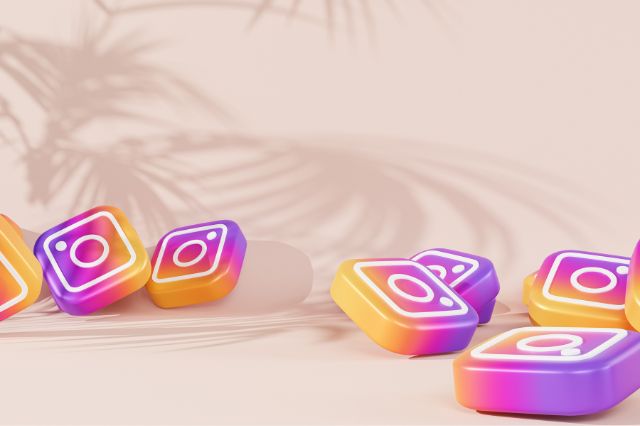 Instagram is a giant in the world of social media. It is home to over 1.4 billion users. An average user spends around 29 minutes on Instagram. This makes the platform a huge market for businesses. There are millions of creators on this platform. These creators have to work hard to build themselves. The competition is more than ever, and the number just keeps going up. These creators have found different niches for themselves in this space.
There are various formats on Instagram that are utilised by creators. These have been helpful in attracting viewers.​​ The only way to gain followers on Instagram is to post as much content as possible. These posts need to be monitored in order to ensure they are posted consistently. Posts can be scheduled on Instagram for easier working of the account. Scheduling posts on Instagram has various advantages. For new content creators, it can be a great feature. This can help people with being regular as they are starting out. A guide to easier scheduling is essential in the beginning. So, here are a few tricks through which one can schedule posts for greater engagement:
Use a scheduling app
Scheduling applications are useful in preparing posts beforehand. Applications such as Hootsuite, Iconosquare and Sprout Social can be used. These help with setting a specific time and day for each post. This speeds up the process of posting content. The post automatically goes live through these apps.
Use Instagram Features
Instagram, too, has a feature to schedule posts. Instagram posts and IGTV videos can  be scheduled on the app itself. Here, the time and date can be decided. The post will go live on its own through this. Other formats such as reels and stories can be saved as drafts. These drafts can then be posted according to convenience.
Pick a Specific Time
A specific time must be picked for posting. This helps in staying regular. Posts can go live at different times to check when the engagement is highest. Then, the time can be decided. This makes sure that engagement is high throughout.
Stay Consistent
Consistency is of great importance. Posts can be scheduled, but should go live every day. Consistency helps with engagement. These posts must be scheduled to go up on a daily basis. This helps posts stay in trend whenever they are posted.
Use Trends
Trends should be focused on. To make use of the scheduling feature, the most trending concepts should be used. Trending reel sounds have an arrow icon beside them. These must be scheduled so that they remain in trend when they go live. Hashtags should also be used so that engagement increases.
Plan Beforehand
Posts must be planned and designed well in time. This helps schedule these posts. If posts are created in a hurry, scheduling cannot be done. Planned posts can be scheduled strategically to gain more views. Trending sounds will also stay relevant if well planned.
Understand the Audience
The content one creates should be relatable for the audience. There have to be interesting ideas. The execution should be exciting. Issues that concern one's audience most should be considered. The number of followers will also help in engagement. Buying followers can be considered keeping in mind the risk factors. Interacting with the audience can be useful. A specific time can be shared with the viewers so they look forward to the content. Here, posts can be scheduled accordingly.
Instagram is one of the most used virtual spaces in the world. It ranks as the fourth most used social media platform in the world. There are over 50 million creators on this platform. These creators create content that is in line with the trends. But, along with trends, regular posting is also important. There are many ways to ensure consistency. One of these is scheduling posts. Posts can be scheduled on Instagram as well as other services. Trends need to posted as soon as possible so that they still remain trends.
New creators may find it hard to be regular. For this reason, content should be ready well before it is posted. Scheduling helps in preparing posts beforehand. This saves time and doesn't create a hassle at the end moment. The steps provided above can be of great use. Once applied, these can help with better engagement.