Avoiding Common Maintenance and Repair Mistakes: 9 Tips for Property Owners (2023)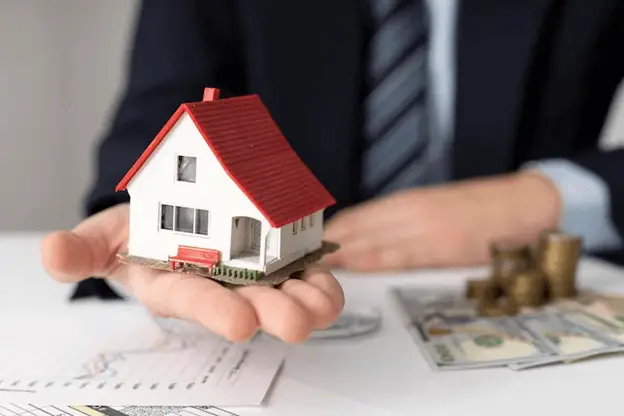 If you're a property owner, you must know how vital it is to deal with maintenance and repairs. But still, many people take these important steps for their property lightly and ignore the risks that come along. We know that property management can be difficult regarding repair services. But this isn't a reason not to consider doing proper care occasionally. 
With the right mindset and proper strategy or schedule, you can tackle the whole process while avoiding huge cost burdens and keeping the stress out of the equation. This will help your property avoid unforeseen damages like clogging, roof damage, or leakages. In this article, we'll discuss how to take care of your property as an owner and some of the must-follow-up points.
9 Tips for Property Owners for Proper Maintenance and Repair
1. Hire a Property Management Team 
Do you want to ensure the timely maintenance of your property? Or do you not have enough time to personally check for the repairs? Then you must consider hiring a professional and qualified maintenance and repair service provider. Before trusting a service, check their qualifications and expertise level to avoid any future hassles. By hiring trusted property management services, you can avoid worries while having regular repairs at your property. 
Did You Know?
The average homeowner spends roughly $1,400 – $2,300 on regular maintenance per year, not including unexpected home repairs or replacements.
2. Have a Plan 
Keep your document of all repairs and cleaning activities to ensure that all maintenance is done regularly. It will help you keep up with routine maintenance, such as changing filters, checking for leaks, and checking for any signs of damage. Be it a single-family or multi-family rental, having an effective plan outlines the exact requirements of when and how to handle maintenance and repairs. You can also keep a maintenance log to identify any issues and plan for future problems easily and effectively.
Did You Know?
Maintenance will cost about 1% of the property value per year. So, if a unit is valued at $250,000, then maintenance will cost around $2,500. 
3. Don't Attempt Self Repairs 
If you notice a repair in your property, don't try to manage it by yourself. This will only lead to short-term solutions and long-term hassles. Instead, leave the repairs to the professionals. Self or DIY repairs can cause more potential damage to your property. Thus, contact qualified workers as soon as you notice any maintenance issues.
4. Understand Your Contract 
When opting for a maintenance and repair service, ensure you read all contracts thoroughly and understand any warranties or guarantees included. Don't be afraid to ask questions about the service's scope and avoid any potential risks. Ask them for at least three estimates for any repair or maintenance job to compare others' services. This will ensure that you're clear on the terms and conditions.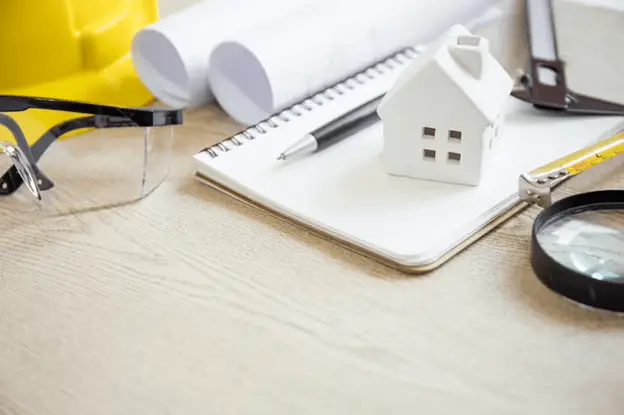 5. Get Details of Your Property 
If you've decided to hire a professional property maintenance and repair service, ensure you have a proper analysis done beforehand. This will help you to look for any potential issue that needs to be addressed. The assessment will provide you with a checklist of repair points that can help to avoid costly mistakes. Once done, you can decide on what level and type of repair services your property requires.
6. Use Quality Materials 
If you observe any replacement issue in your property, ensure you use high-quality materials since cheap materials may not help prevent repairs in the long run. You can contact experienced property maintenance services to have more knowledge of which material you should prefer. This will help your property maintenance to be in place for an extended time. 
Did You Know?
In 2021, the average U.S. household expenditure on housekeeping supplies amounted to 802.96 U.S. dollars per consumer unit.
7. Stay Up to Date on Current Codes and Regulations 
Regarding your property, you need to stay updated with the current laws and regulations for homeowners property management to make the changes timely. Follow the safety guidelines running in your area and prioritize them simultaneously. Staying up to date will have advantages like the safety and security of your property and avoiding any maintenance-related changes or issues.
8. Check References
Whenever you are looking for a service provider for repair, always look for reviews or feedback from any contractor you are considering hiring. You can also ask your relatives or friends for some suggestions and ideas. By this, you'll be stress-free from whatever goes behind the process.
9. Perform Regular Checks
In order to make your property free from any major repairs, always look and regularly inspect your property to identify any problems and address them before they start affecting your daily life. You can also consider hiring a professional maintenance team to have regular inspections. But make sure you don't solely depend on them and closely monitor your property. 
Did You Know?
Landscaping maintenance costs $100 to $200 per month on average or up to $300 per month for large yards.
End Note
If you own a property, it becomes imperative for you to ensure regular maintenance and repairs. This will resolve the current issues and secure your property for a lifetime. Moreover, property maintenance will help you to attract potential tenants when you are looking to rent out. Follow the steps as discussed in the article to improve your maintenance schedule. We hope this article will help and inspire you to avoid mistakes regarding your property.
What You Need to Know about Prefab Metal Airplane Hangar Kits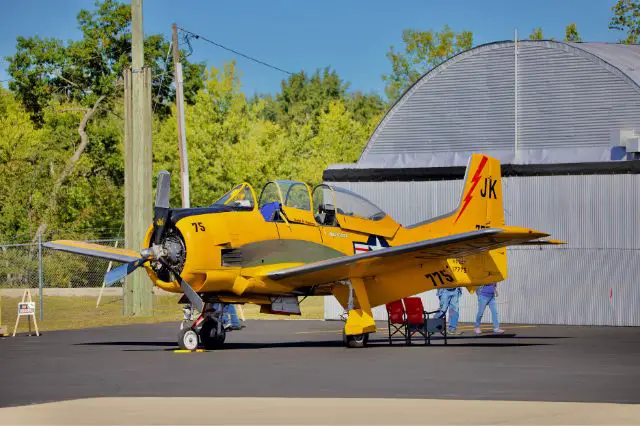 Prefabricated metal airplane hangar kits are rapidly gaining popularity among aviation enthusiasts and professionals. These kits offer an ideal solution for those who need a safe, secure, and cost-effective way to store their aircraft.
This article will explore the benefits of prefab metal airplane hangar kits, the factors to consider when choosing one, and the essential features to look for in quality hangar building kits.
Benefits
1. Cost-Effectiveness
One of the primary advantages of prefab metal hangar kits is their cost-effectiveness. Compared to traditional construction methods, these are typically more affordable and quicker to assemble. Additionally, the materials used in these items are often recyclable, leading to reduced environmental impact and lower long-term maintenance costs.
2. Durability and Strength
Prefab metal hangars are built using steel, which is known for its strength and durability. These structures can withstand extreme weather conditions and resist damage from pests and corrosion. This ensures that your aircraft will be protected from the elements and remain in good condition for years.
3. Customization
Prefab metal airplane hangar building kits offer a high level of customization. You can choose multiple sizes, shapes, and designs to suit your needs. Some manufacturers even provide options for personalization, such as incorporating your logo or specific colour schemes.
4. Ease of Assembly
Such kits are designed for easy assembly, requiring minimal tools and construction expertise. This makes them an attractive option for those who want to save on labour costs and complete the project quickly.
Factors to Consider When Choosing Such a Kit
1. Size and Space Requirements
Before purchasing a prefab hangar kit, it's essential to determine your aircraft's size and space requirements. Measure your plane's wingspan, height, and length, and consider any additional space needed for maintenance and storage.
2. Location and Local Regulations
It's crucial to choose a suitable location for your hangar and familiarize yourself with local building codes and regulations. Some areas may have specific requirements or restrictions that can affect the type of hangar you can construct.
3. Foundation and Flooring Options
A solid foundation is critical for the stability and longevity of your hangar. Prefab metal hangars can be built on various foundations, including concrete slabs and piers. Additionally, consider the type of flooring you want in your hangar, such as epoxy-coated concrete or modular interlocking floor tiles.
4. Insulation and Ventilation
Proper insulation and ventilation are vital for maintaining a comfortable and safe environment within your hangar. Insulation will help regulate temperature, while adequate ventilation can prevent the buildup of harmful fumes and moisture.
Essential Features to Look for in a Quality Kit
1. Quality Materials
Look for a kit made from high-quality, corrosion-resistant steel. This will ensure the structure's durability and longevity, protecting your aircraft from damage.
2. Clear Span Design
A clear span design means no interior columns or supports provide unobstructed space for your aircraft. This design allows for easy manoeuvrability and maximizes the available storage area.
3. Door Options
The type of door you choose will have a significant impact on the functionality of your hangar. Bi-fold doors, hydraulic doors, and sliding doors are popular options. Consider factors such as ease of use, clearance requirements, and insulation when selecting the right door.
4. Accessories and Additional Features
Consider any additional features or accessories you may want for your hangar, such as lighting, electrical systems, or plumbing. These products can enhance the functionality and comfort of your space.
Conclusion
Prefab metal airplane hangar kits offer a cost-effective, durable, customizable aircraft storage and maintenance solution. By understanding the benefits of these hangar kits, you can decide properly when selecting the right product for your needs. Investing in a high-quality prefab metal kit ensures the protection and longevity of your aircraft while providing a functional and efficient space for all your aviation-related activities.
How to Choose the Right Tradespeople for Your Home Projects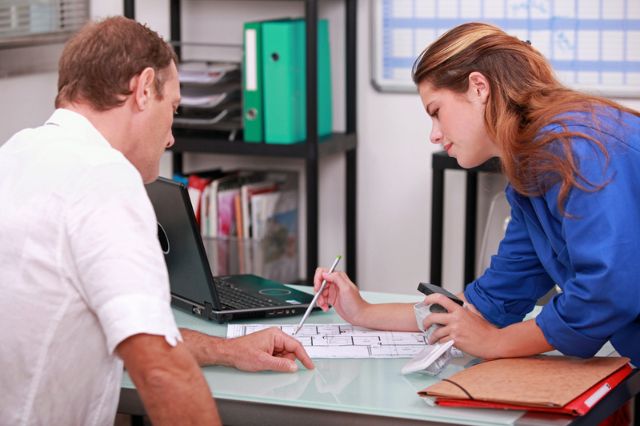 Dealing with any kind of building or improvements issue in your home can be a daunting task. So that you feel comfortable and confident with the cost, and the work being carroed out, it's crucial to hire a reliable and experienced professional who can demonstrate proven expertise in the area that you are struggling with.
For example, for mould issues you would specifically need a damp contractor. For electrical issues, only a fully qualified electrician would be suitable.  In this article, we will explore useful criteria for selecting the right contractor and provide you with essential tips to make an informed decision.
Understanding the Role of the Professional Trade
First and foremost, you need to be able to recognise the basis of the work that is required.
A damp contractor, for example, specialises in diagnosing and resolving damp-related problems in residential and commercial properties. So if your issue relates to dampness, such as rising damp, condensation, or leaks, the contractor will be able to assess the problem and make recommendations.
Often the specialist areas of different tradespeople can crossover, and you will often find that one particular trades person will give you a recommendation for someone else with niche knowledge that they have worked with in the past. This informal referral process can often be invaluable and ensures that for more complex projects your trades team are already acquainted and know they can work well together.
Assessing Credentials and Experience
When selecting any kind of contractor, it is vital to verify their credentials and experience. Look for contractors who are members of recognized industry associations and possess relevant certifications. Additionally, consider their experience in handling similar projects and their track record of successful projects. Request references and read reviews or testimonials from previous clients to gauge their reputation and customer satisfaction. Choosing a contractor with a solid background in the particular project you are looking to complete will give you confidence in their abilities to address your specific needs.
Expertise and Niche Knowledge
Not all projects are the same, and not all trades people are adept at working in all areas of their field. If you have a particularly tricky project that you need help with, seek out those who have demonstrable experience in that niche. By selecting a contractor with niche knowledge, you are more likely to get the result that you are after within a reasonable budget. A novice might come in cheaper, but could end up costing you more in time, money and stress.
Do They Communicate Clearly with You?
Have you ever had a trades person come in and try to blind you with 'knowledge'? Too often rogue trades people will try to manipulate ignorance.
If someone comes into your home and explains to you clearly and concisely what the problem is, and what can be done to rectify it, and you understand throughout what the issues are, then they are not trying to deliberately confuse or obfuscate the problem.  
A good contractor will listen attentively to your concerns and answer any questions you may have. Clear communication throughout the process will help build trust and ensure that you have a thorough understanding of the work to be carried out, timelines involved, and the expected costs and outcomes.
When facing and kind of renovation or repair issues in your home, selecting the right contractor is crucial for cost effective and long-term solutions. By assessing their credentials, expertise, communication skills, and not forgetting the fact that you need to spend some time obtaining a number of different quotes, you can make an informed decision that ensures your home improvement projects are completed with minimum stress.
Why Microcement Is Cheaper Than Tiling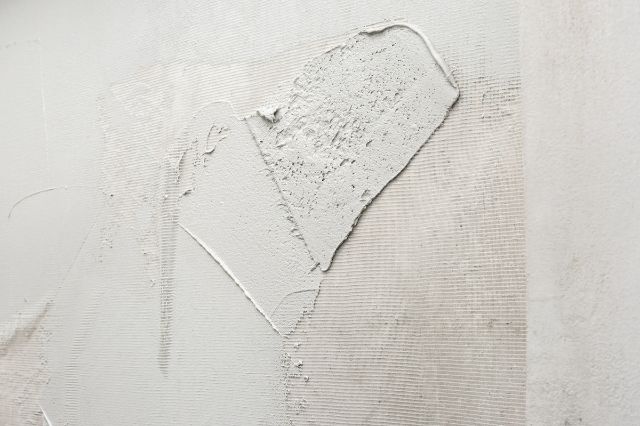 Microcement is a popular tool in home renovations. It takes the look and durability of cement and turns it into a thin 3mm coating that can transform all kinds of surfaces.
It is easy to see the visual appeal in microcement, especially when looking at modern open-plan homes with a concrete coffee table that take advantage of this material. But, is microcement that much better than tiling, and is it a cheaper alternative?
Why Is Microcement a Better Option Than Tiling?
Tiling has dipped in popularity for several reasons. There are times when tiles can look stylish and practical in the right space, but it takes a lot of time, effort, and money to get these projects right. Some homebuyers simply find it old-fashioned and don't want to move into a new property with this feature. Anyone refurbishing a home or creating a new-build apartment block may find microcement is the more beneficial option.
Microcement Works Well in a Range Of Situations.
A big advantage of microcement is that the smooth surface works in so many applications. On a larger scale, designers use it for large surfaces like walls and floors. It is also great for smaller features like industrial accents to a kitchen, breakfast bars, or even a contemporary concrete coffee table. Either way, users find it is really easy to apply and enjoy the option of adding stains.
The bonus here is that you can apply it over existing materials, including pre-existing tiles. This isn't the case when adding new tiling, which requires a lot of work. You need good time management here to rip up all surfaces and build a whole new one. You also need experienced tilers to keep everything neat and level.
Microcement Can Offer Greater Long-Term Performance Than Tiling.
Microcement has great longevity because it is such a hard-wearing material. You can walk on it day after day and not worry about it. This makes it perfect for stylish flooring solutions where you want a perfectly smooth finish. These surfaces are also waterproof, making them great for kitchens and backsplashes.
Tiles aren't going to last as long for a few reasons. For a start, the material and the joints are prone to cracking and damage. The design of tiles may also go out of fashion much faster than a minimalist microcement coating. This means you are more likely to want to replace it even if it is still fit for purpose.
Why Microcement Is Cheaper Than Tiling?
When you add together the lower labor costs, the longevity of the finished surface, and the chance for low material costs, microcement becomes an affordable solution. There is no need to hire a specialist tiler to work long hours breaking up old surfaces to create new ones. There is no need to bring them in again in a few years when the tiles need repairs or are out of fashion.
Whether you are looking for that stylish microcement concrete coffee table, a new backsplash, or a whole new floor, this could be the most cost-effective solution.