7 Activities to Do in Maryland This Winter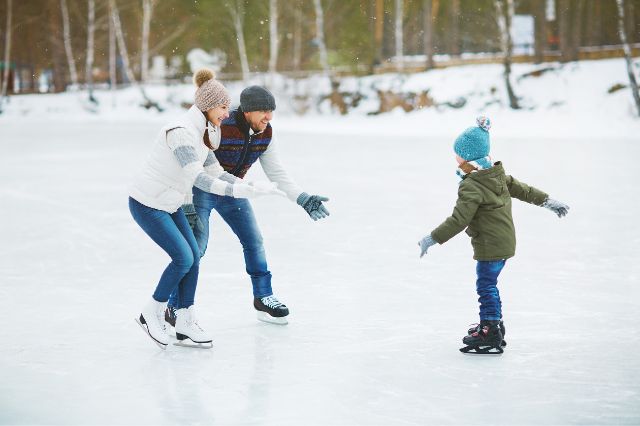 There are two types of people in winter.
You have those who hibernate in the warmth of their homes until winter passes and those who embrace the season despite the chill and enjoy the best of what it offers.
The state of Maryland certainly has lots to offer during winter. It can get really cold and snowy, but that's part of the charm, adding to a list of things that make Maryland stunning in winter.
If you're looking for fun activities in Maryland this winter, here are some to get you started.
1. Check Out the Trails
Who said hiking is only reserved for the warmer months?
Winter hiking is a thing, and in Maryland, there are plenty of trails that look magnificent while draped in snow.
The Patapsco Valley State Park, a humongous state park spread through multiple counties, is a wonderful place for winter hiking. It has lots of scenic trails you'll appreciate.
Calvert County's Battle Creek Cypress Swamp is just as magical in winter. A stroll along the narrow boardwalks, checking out the frozen surroundings can be a great group activity.
2. Go Ice Skating
Maryland has lots of places for ice skating, from popular spots to unknown nooks you stumble across while tramping in the woods — we encourage ice skating in safe and well-known locations, though.
Quiet Waters in Annapolis is one of the best places to enjoy winter skating alone or with friends and family. It's a perfect outdoor setting that's generally packed, but that just adds to the merrymaking.
3. Check Out the Museums
Sometimes when it's cold outside, staying indoors is all you need. You can add an exciting activity to the mix by haunting museums.
There are plenty of various kinds across the state. Visit a few and soak in the knowledge. Some museums you could try include:
The Walters Art Museum, Baltimore
Washington County Museum of Fine Arts, Hagerstown
Chesapeake Bay Maritime Museum, St. Michaels
B&O Railroad Museum, Baltimore
4. Take Photos on Overlooks
There's nothing like beauty around you from an overlook, and Maryland has plenty of those. If you live anywhere near Harper's Ferry, you have Maryland Heights Trail at your disposal.
The scenic view from the overlook at the end of Maryland Heights Trail is stunning year-round. But the frozen river and snow-caked town down below would be worth a photo or two in winter.
A trip to Allegany County in Western Maryland would be just as rewarding. At the highest point of elevation on Dans Mountain is the famous Dan's Rock, a magical overlook with an otherworldly view of the Allegheny Front. In winter, the view might as well be that of an alien, ice planet.
5. Hangout with Friends
It can get really cold in Maryland, but that also presents a good opportunity to reconnect with loved ones. You could hang out with family or organize a get-together with friends and catch up over hot chocolate and Netflix.
Since weed has become the go-to substance for loosening up and having a good time, you may want to partake with friends. But legality doesn't take effect until July.
It's a different story if you are a medical marijuana patient ingesting your meds and enjoying company on a cold winter night.
6. Go Winter Camping
Most people prefer camping when it's all green and warm, and everything seems alive. But there are fans of winter camping who appreciate the unique beauty of the season.
Campfires couldn't be more precious when the world around you is frozen. If you're up for that challenge, Maryland has lots of rustic cabins and campsites available for winter campers.
The Pocomoke River State Park in Worcester County and Wye Island in Queenstown have some of the best camping spots in winter.
7. Pass Christmas on the Potomac
One excellent place to be in winter, and especially around Christmas, is the Gaylord National Resort & Convention Center. There are lots of activities, from witnessing the ICE to the incredible light show.
The views of the Potomac would make for a memorable winter experience that can't be replicated.
And then there are shops and restaurants in the property for when you're bored or looking for something nice. Basically, the place has plenty of activities to inspire the Christmas spirit.
Conclusion
The state of Maryland has a truckload of things to do at any time of the year. It may be winter, but the cold is certainly not an obstacle. If you're visiting the state or just want to add to your winter bucket list, this list will come in handy.
Fashion on a Budget: The Top Accessories for 2023 and Why You Need to Know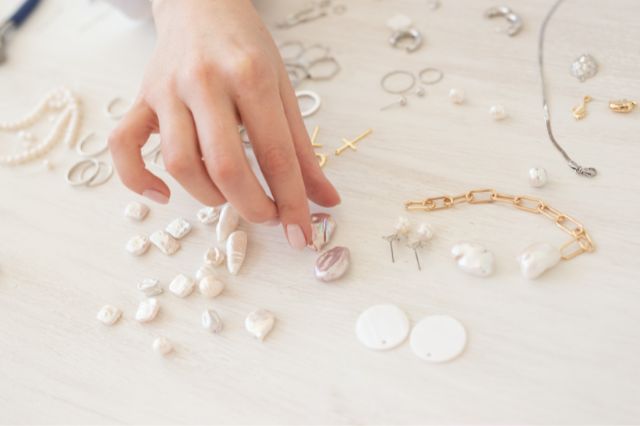 For those of us who like to keep up to date with the ever-changing world of fashion, it can sometimes be an endeavor that stretches our bank balance very thin indeed.
2023 looks likely to be a tight one for many due to the ongoing cost of living crisis and the after-effects of the peak of the coronavirus still having a knock-on effect on our lives, and therefore your efforts to be ahead of the fashion curve may prove harder than ever this year.
A great way to reduce your outgoing costs in fashion terms is to pay a more keen focus on accessories. Often a handful of versatile items can be of more use to you than a whole new wardrobe.
Accessories can be used to give your current selection of clothes that much-needed boost or can be used as the basis of an entirely new look. Clearly, approaching your shopping from the perspective of accessories will when done effectively, prove more cost-effective than splurging on clothes.
Below are a number of top accessories that many fashionistas predict will be huge in 2023 and will help you stay ahead of the fashion curve this year.
Custom Made Jewelry
The personalized jewelry market has really exploded in recent years, and that has helped to keep the cost of such items relatively low. The inexpensive nature of this type of accessory is even more apparent when you buy personalized jewelry online, where the scope and scale of what's on offer are close to limitless.
The luxury of jewelry is timeless, and the additional statement factor of personalization makes such items even more priceless and unique.
Chokers
Fashion is cyclical, and retro and nostalgic themes are always making a return, and the Y2K appeal of chokers is one such enduring example. Chokers are very and truly back in, and this fashion trend is one that is evident on any red carpet or catwalk.
In 2023 the choker of choice is more refined than those edgy studded types you might remember from back in the day. Now the idea is to be reserved and classic in your approach.
So this is more in keeping with a nighttime ensemble. Think upscale dinner parties more than a night out with the girls.
Pearls Are Back Baby
Pearls have never really been away but let's say they've come back with a bang, and you need to get on board the fashion train. The key here is to avoid tried and tested approaches, such as the common pearl necklace.
Instead, think more sculpted and artistic embellished pearl ear cuffs, pearl drop necklaces, and other ways that are more in keeping with 2023. These can be fun and playful, but instinctively pearls have a sense of formality and grace to them, so they are not really office fashion, more night on the town.
Belt Bags
As for bag trends in 2023, this is one we gleefully welcome. A belt bag is a very carefree, fashionable, and light way to approach this type of accessory. These can be chic and modest, and they are for everyday use.
This trend leans more to the functional side of things, but that doesn't mean you can't elect to pick a type that has some lovely detailing or a quirky color palette. This trend is more beneficial for those who can quickly leave home with just an item or two, as this is the very opposite of the oversized tote in terms of versatility.
In other words, great for a trip to the shops but less relevant if you want to go straight out after work.
Platforms
Another trend that has its roots in the past, platforms are a fun-loving shoe trend that is getting a lot of love of late. It's a versatile style to adopt; in other words, you can look to go all in with massive platforms (very good for those who could use a few extra inches) to more subtle, slightly risen pumps.
You can look to shell out on designer Gucci or get a great pair from your favorite outlet store in the mall; the result is the same. Whatever platform boot you choose to buy, try to make sure they have a quirky and mischievous side to them.
Opera Gloves
We are loving this growing trend. A pair of opera gloves offer an air of high society to any look, and just about any online and offline outlet offers a range, which is a sign of the growing popularity of the look.
These are something of a statement piece, but you can approach them with more of a relaxed fashion by going for bright colors and eccentric detailing instead of conforming to more typical styles of opera gloves.
Very much perfect for the winter but always relevant for nighttime wear; go ahead and get a pair and then put them on, and you'll feel like the lead character in your own decadent movie.
Headbands with a Flourish and Y2K Snap Hair Clips
Want to keep your hair in check and stay on trend? Well, we suggest opting for an embellished headband. Leather headbands are very popular right now, and you can look to spruce things up by going for those with colors that pop or with an element of flourish that attracts the eye.
Additionally, always have a handful of brightly colored fun Y2K style snap hair clips, don't be afraid to wear a few of these at the same time, as that's a look that is very much doing the rounds.
Difference Between Tote Bag and Duffel Bag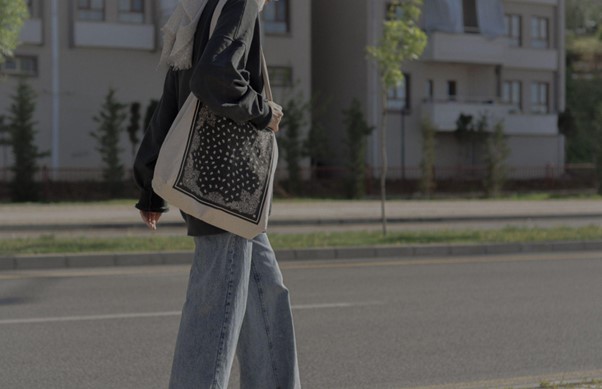 Tote bags and duffel bags are both popular types of bags that are often used for carrying personal belongings and items. While they may seem similar at first glance, there are actually several differences between the two that make them suitable for different situations and purposes.
Here is a detailed breakdown of the main differences between tote bags and duffel bags:
Size and Shape
The first and most noticeable difference between tote bags and duffel bags is their size and shape. Tote bags are typically larger and rectangular in shape, with long handles that allow you to carry the bag on your shoulder or by hand. On the other hand, duffel bags are smaller and cylindrical in shape, with shorter handles and a shoulder strap for carrying.
Tote bags are ideal for carrying a variety of items, such as laptops, books, and groceries. They offer plenty of space and are perfect for everyday use. On the other hand, duffel bags are best suited for carrying smaller items, such as clothes and shoes, and are ideal for short trips or sports activities.
Material and Durability
Tote bags are typically made of lightweight materials, such as canvas or polyester, which makes them easy to carry around. They are also known for their durability and can withstand wear and tear over time.
Duffel bags, on the other hand, are usually made of heavier materials, such as leather or nylon, which makes them more durable and resistant to water. They are also often padded to protect the items inside from damage.
Usage
Tote bags and duffel bags are also used for different purposes. Tote bags are generally used as everyday bags for carrying items such as groceries, books, and personal belongings. They are often preferred by people who need a bag that is versatile and easy to carry around. Duffel bags, on the other hand, are more commonly used for sports and travel. They are usually larger and more spacious, making them ideal for carrying clothes, shoes, and other items that are needed for a trip or sporting event.
Appearance
Tote bags and duffel bags also differ in appearance. Tote bags tend to have a more casual and stylish look, with a variety of colors and patterns available to choose from. Duffel bags, on the other hand, tend to have a more rugged and practical appearance, with a focus on durability and functionality.
Price
Tote bags and duffel bags can vary significantly in price, depending on the brand, material, and style. In general, tote bags tend to be more expensive than duffel bags, due to their larger size, versatility, and fashionable designs.
Tote bags are a popular choice for carrying personal items in Australia. They are stylish, practical, and eco-friendly, making them a great alternative to traditional single-use plastic bags. Tote bags in Australia come in a range of sizes, styles, and materials, including canvas, leather, and recycled materials. They can be used for a variety of purposes, from grocery shopping to carrying books, and are a convenient and fashionable option for daily use.
In conclusion, tote bags and duffel bags are two popular types of bags that serve different purposes and are suitable for different situations. Tote bags are larger and more rectangular in shape, made from lightweight materials, and are used for everyday purposes. Duffel bags are smaller and more cylindrical, made from heavier materials, and are used for sports and travel.
Both types of bags have their own unique features and benefits, and it is up to the individual to decide which one is the best fit for their needs. Tote bags are also very popular in Australia.
Period Undies: Here Are Pros and Cons of Period Panties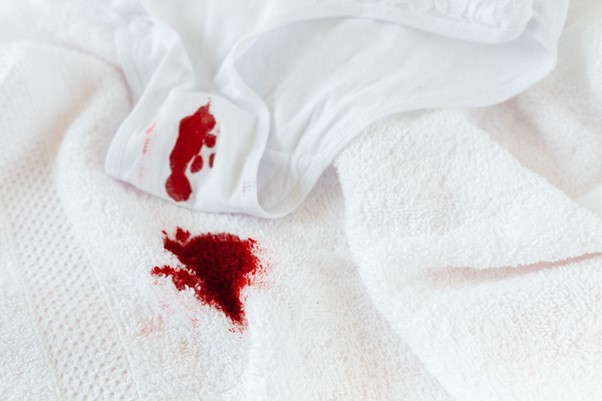 Period undies, also known as period panties, are a type of underwear designed specifically to absorb menstrual blood. They are an alternative to traditional pads and tampons, and can be worn alone or in combination with other menstrual products. While period undies have become increasingly popular in recent years, it is important to understand both the benefits and drawbacks of using this type of menstrual product.
One of the main benefits of period undies is that they can hold a significant amount of menstrual flow, which means that you can wear them for several hours without needing to change. This can be especially convenient for those who are on the go or do not have easy access to a bathroom.
Period undies are also environmentally friendly as they can reduce the amount of waste produced by disposable pads and tampons. They are also a more economical option in the long run, as they can be washed and reused multiple times.
In addition to their practical benefits, period undies can also be a more comfortable option for some women. They are made with soft, breathable materials that do not cause irritation or discomfort. They also do not have the bulk or discomfort associated with tampons or pads, which can make them a more comfortable choice for those who are sensitive or prone to irritation.
Pros of Period Undies
Comfort: One of the main advantages of period undies is that they are often more comfortable to wear than pads or tampons. They do not have any external parts that can shift or cause irritation, and they can be worn just like regular underwear.
Leak Protection: Period undies are designed to absorb a significant amount of menstrual blood, which can help to reduce the risk of leaks. Many brands offer a range of absorbency levels, so you can choose the level of protection that is best for your needs.
Eco-Friendly: One of the primary motivations for using period undies is the desire to reduce waste and be more environmentally friendly. Pads and tampons produce a significant amount of waste, as they must be disposed of after each use. In contrast, period undies can be washed and worn multiple times, making them a more sustainable option.
Cost-Effective: Over time, period undies can be more cost-effective than disposable pads and tampons. While they may be more expensive upfront, they can be worn and washed repeatedly, which can save money in the long run.
Discretion: Period undies can be worn discreetly under clothing, making them a good choice for people who don't want to advertise their period.
Cons of Period Undies
Expense: As mentioned, period undies can be more expensive upfront than disposable pads and tampons. This may be a deterrent for some people who are trying to save money.
Difficulty Finding the Right Fit: Finding the right fit and absorbency level can be a challenge with period undies. Different brands offer different sizing and absorbency options, so it may take some trial and error to find the perfect pair.
Limited Absorbency: While period undies can absorb a significant amount of menstrual blood, they may not be suitable for heavy flow days. In these cases, it may be necessary to use additional menstrual products, such as pads or tampons, for added protection.
Laundry Considerations: Period undies must be washed after each use, which can be inconvenient for some people. They also require special care, as they should be washed in cold water and hung to dry to ensure they maintain their absorbency.
In conclusion, period undies can be a comfortable and eco-friendly option for managing menstrual blood flow. However, they may not be suitable for everyone due to cost, fit, and absorbency considerations. It is important to weigh the pros and cons and consider your individual needs and preferences before deciding if period undies are the right choice for you.